Sociable's Podcast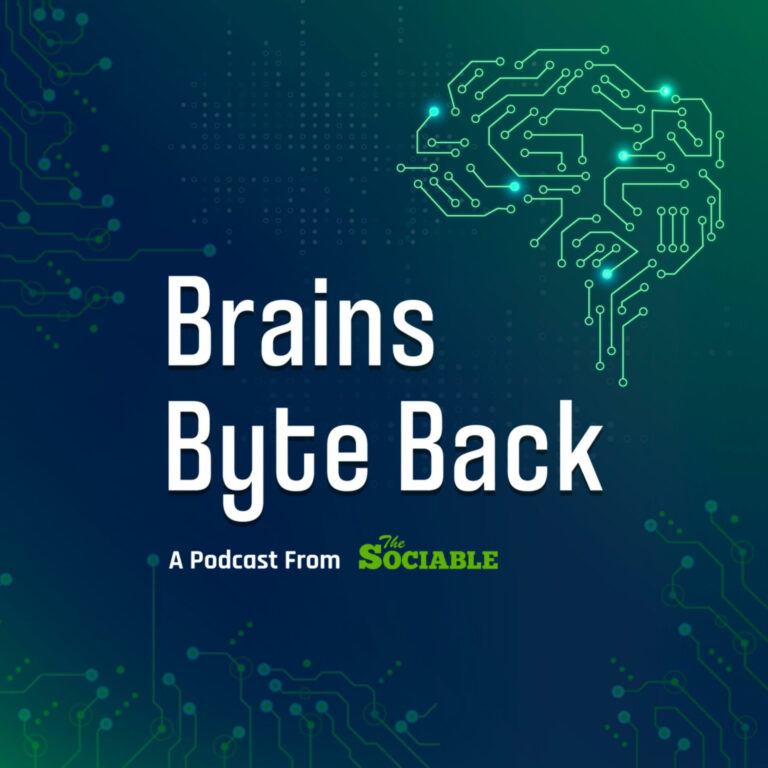 Brains Byte Back
Brains Byte Back interviews startups, entrepreneurs, and industry leaders that tap into how our brains work. We explore how knowledge & technology intersect to build a better, more sustainable future for humanity. If you're interested in ideas that push the needle, and future-proofing yourself for the new information age, join us every Friday. Brains Byte Back guests include founders, CEOs, and other influential individuals making a big difference in society, with past guest speakers such as New York Times journalists, MIT Professors, and C-suite executives of Fortune 500 companies.
Cyber-Security Startup Founder Shares Tips and Insights to Defend Your Business from Hackers
In today's episode of the Brains Byte Back podcast, we speak with Venkatesh Sundar, Founder & CMO at Indusface, a company offering web app security, WAF and SSL Certificates to keep businesses safe.
In the conversation, Sundar shares tips to help listeners defend their businesses from hackers. He starts off by stressing the importance of ensuring that all software and systems are kept up to date with the latest security patches and updates. Doing this can help to shut down any known vulnerabilities that hackers may look to exploit.
Additionally, he underlines that it's important to make use of strong access controls and authentication measures to ensure that only authorized users are able to access sensitive data or systems. This consists of measures such as two-factor authentication, strong password policies, and limiting access to only those who require it.
Sundar adds that regular security assessments and penetration testing can be effective when it comes to identifying vulnerabilities before hackers can take advantage of them. This can entail simulating real-world attacks and attempting to exploit weaknesses in the system,to find potential areas where improvement is necessary.
Alongside the above, Sundar highlights specific tactics that listeners can use to defend against ransomware attacks, such as ensuring that data backups are regularly performed and stored securely. This can help to reduce the impact of a ransomware attack by allowing businesses to restore their systems and data from a previous backup.
And finally, Sundar covers why it is important to educate employees about the risks of phishing attacks and other social engineering tactics that hackers frequently use to gain access to sensitive data or systems. 
He encourages business owners to provide regular security awareness training to make sure that employees are more knowledgeable and fully aware of the latest threats and how to avoid falling victim to them.
Links 🔗
Our Guest🙋:
Find out more about Venkatesh Sundar here (LinkedIn) –
https://in.linkedin.com/in/venkateshsundar
Find out more about Indusface (website) –
https://www.indusface.com/
Brains Byte Back 🧠👨‍💻🎙️:
Leave an iTunes review here – https://apple.co/3i60XWu
Subscribe on Youtube here – https://bit.ly/3o1M4Z3
Follow us on your favorite podcast platform here – https://bit.ly/3kTfNkY
Our Sponsor 💻☎️:
Find out more about our sponsor Publicize here – https://bit.ly/3X6p7SB
Search Results placeholder
Trending