These women have stood out for driving impact solutions in various sectors. Discover how their determination and talent are leaving an indelible mark on the entrepreneurial world and forging a promising future for the new generations.
Female participation in business ecosystems worldwide continues to increase, especially when it comes to leadership positions. Historically, this has been a male-dominated industry across this region but it's clear the tides are starting to turn.
A worldwide trend of women moving more and more into the startup and entrepreneurial sectors is being seen across Asian, LatAm, the United States and Europe, where female innovators are now inspired to seize leadership opportunities, launch their own companies and support more women to do the same.
And this trend is one that's predicted to have a positive impact on the corporate world in general. A report from UN Women highlights that those companies where three or more women fulfill an executive role register higher performance in organizational effectiveness.
Yet being in charge of a team or a company comes with a great deal of responsibility that requires strong, effective leadership. Yet women moving into executive positions also have the added challenge of tackling the historic gender gap and disparities that still exist.
For this reason, it's important to highlight the achievements of female leaders who are driving change and creating impact today and in the future.
Here we present 15 female leaders furthering companies that offer everything from financial solutions and educational platforms to workplace tools and healthcare products, all helping to establish women within the fabric of the global economy. 
---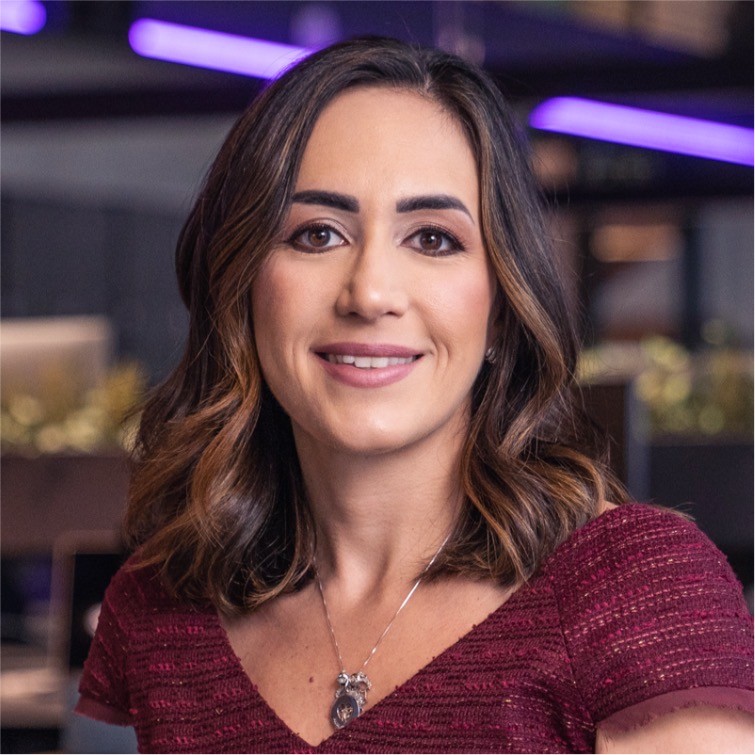 Cristina Junqueira is a Brazilian industrial engineer who graduated from the University of São Paulo. After leaving university, she began working as an associate consultant at the Boston Consulting Group while completing a master's degree in economic and financial modeling.
In 2013, Cristina met Colombian David Vélez and, together with Edward Wible, they founded Nubank, one of the largest digital banks in the world valued at $48 billion dollars.
---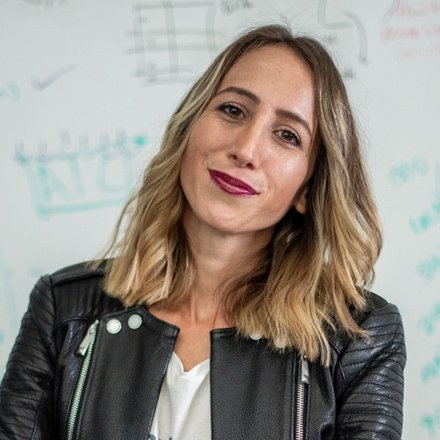 Lauren Cascio is an entrepreneur who stands out as an angel investor and a long-term contributor to the growth of tech ecosystems. Her knowledge and experience make her an influential figure in the industry, motivating and helping new entrepreneurs navigate the complex world of tech startups.
Among her latest ventures is Puerto Rico-based startup Gulp Data, a pioneer in data-backed lending and valuations. Gulp Data uses its machine learning technology to quickly assess the value of a company's data, offering non-dilutive loans using borrower data as collateral to small and medium-sized businesses.
---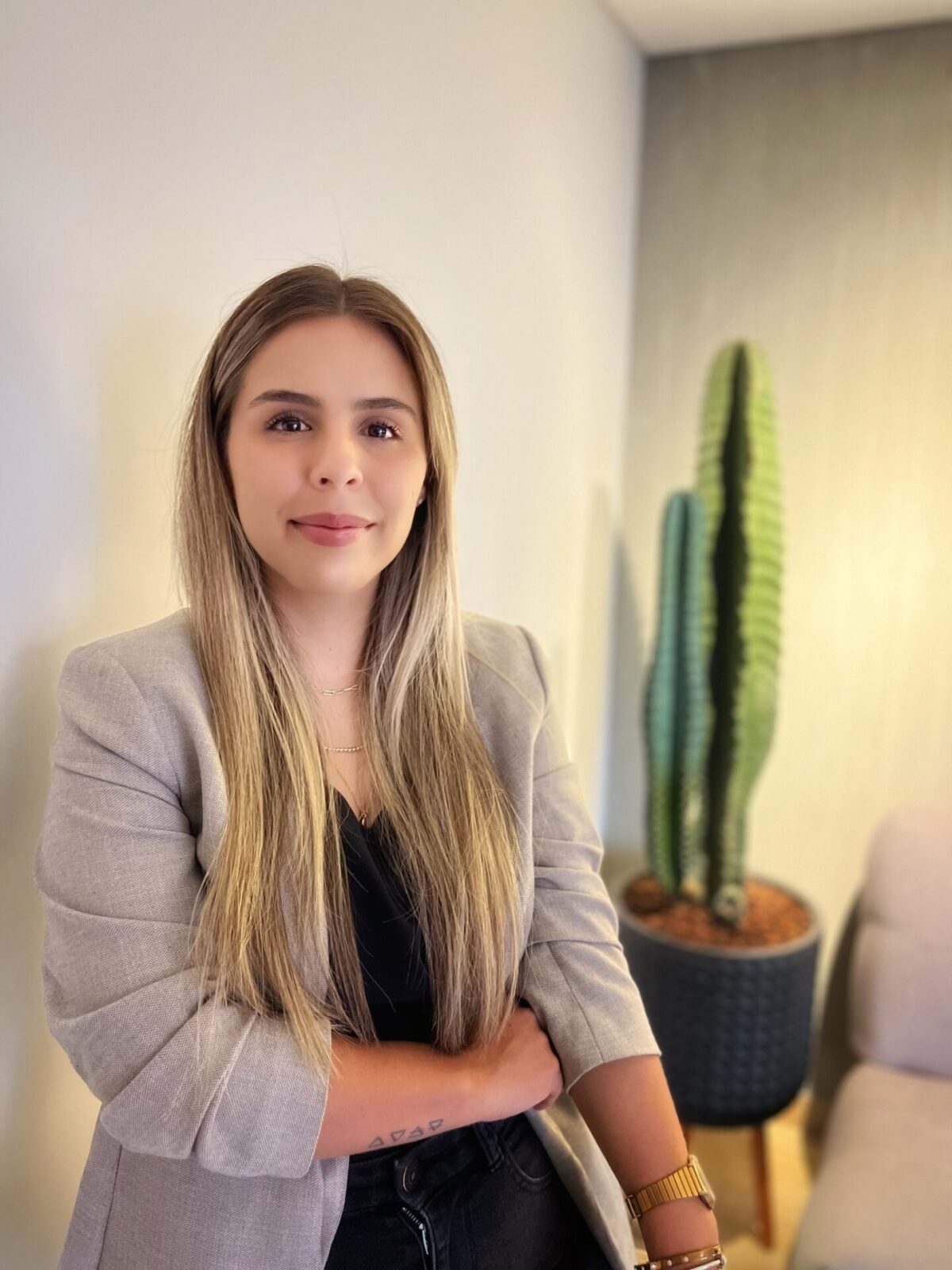 Daniela Gutiérrez Tamayo is a female developer who stands out as a certified Project Manager and Product Owner, specializing in software development and medical data. With 10 years of experience in this field, Daniela played a crucial role in the creation of Source Meridian, a software development company specializing in technology-based life sciences and healthcare technology.
Daniela's dedication in seeking to improve products and processes, guaranteeing punctual deliveries and actively involving employees in decision-making has been essential in fostering solid and successful relationships.
---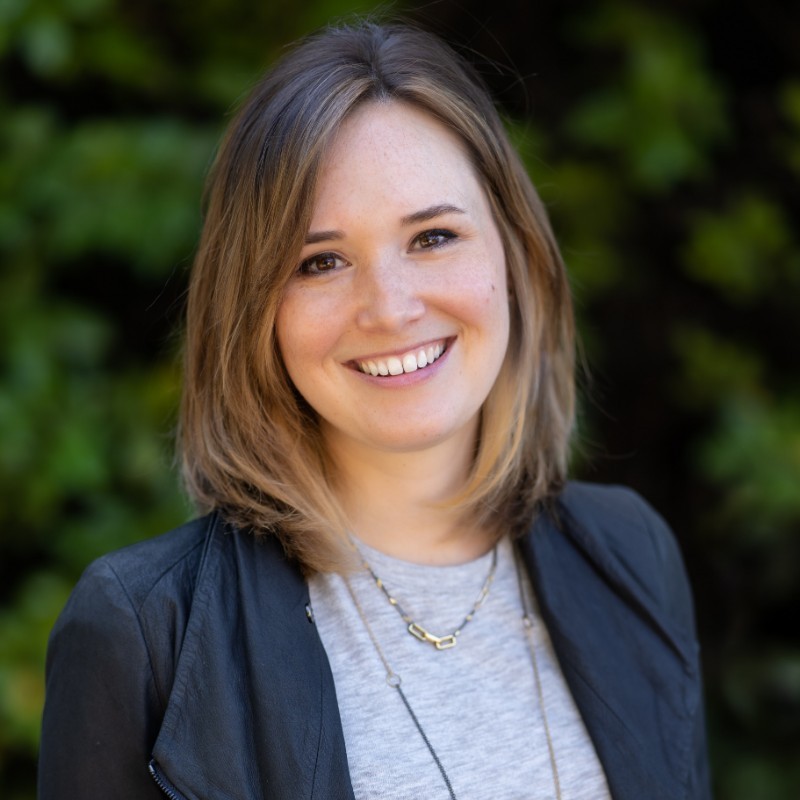 Meredith Bailey, Co-Founder and CEO of StreamWork
Meredith Bailey has worked in product marketing at major brands including Apple, Google, YouTube and Warner Bros. where she was responsible for developing and launching some of the world's most beloved technology products. During her career, she has worked on dozens of campaigns and hundreds of creative assets with cross-functional teams.
During her time at these large companies, she felt firsthand the pain points when it came to gathering rounds of feedback and approvals from creative stakeholders. This led her to create StreamWork, the first review, approval and project management platform for creative assets.
---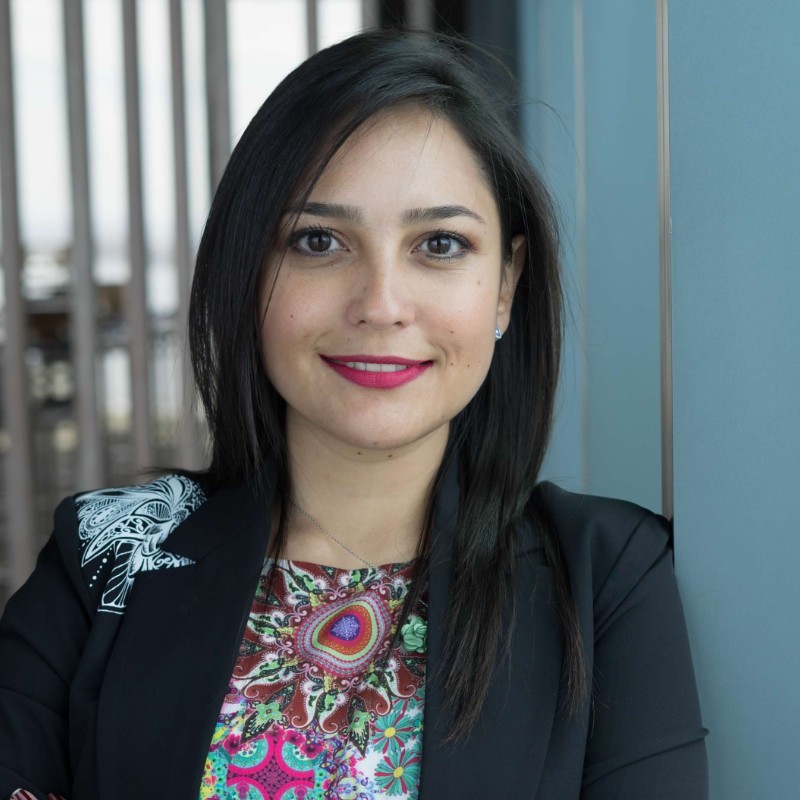 Carolina Hernández grew up in a family of entrepreneurs in Colombia, with backgrounds in design, textiles, and energy efficiency. She has a unique blend of medical clinical expertise and global business experience.
In 2019 she founded Colorchain with the aim of solving the daily apparel challenges that healthcare professionals face using technology, quality materials, and fair labor conditions. The company currently operates in the United States and large parts of Latin America. Recently, Global Health & Pharma recognized Colorchain as the leading provider of medical apparel supplies.
---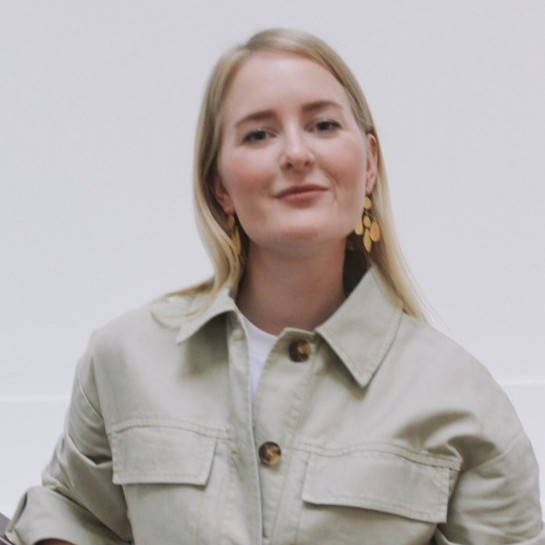 Caroline Chalmer, Co-Founder and CEO of Finematter
Caroline Chalme launched Finematter in late 2020 with co-founder Mie Ejdrup. Among their investors is Henrik Holmark, former CFO of the Danish jewelry brand Pandora.
Finematter is a global platform for fine jewelry, connecting over 60 of the best independent manufacturers with a new, sustainable-minded online audience. The site launched with 20 jewelers and now has over 100 in the US and UK.
---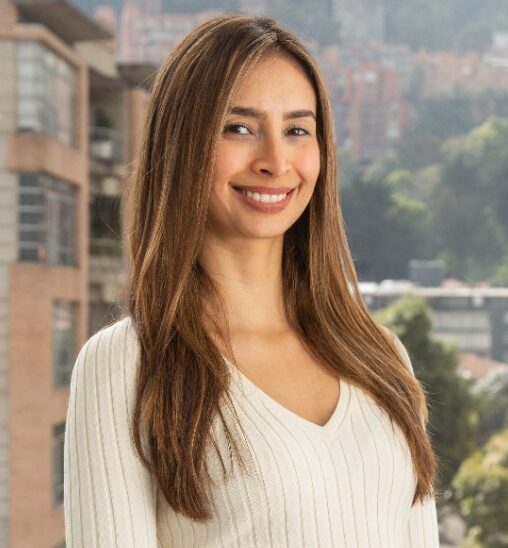 Daniella Meneses is the Director of Growth and Co-Founder of Remoti, with experience building technology teams and products for growing technology companies. From junior software engineers to CTOs, her team improves client satisfaction and retention by ensuring that when clients receive a profile, the candidate has been vetted, qualified, and meets expectations.
Remoti is a company that operates in the recruitment and selection segment for global and multinational companies. Remoti allows companies to achieve their expansion goals by carrying out recruitment and selection processes to find the best talent.
---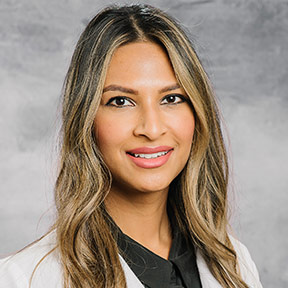 Sara Ghazi, Cofounder at Startuptools.ai
Sara Ghazi is a Co-Founder at Startuptools.ai and is Board Certified Internal Medicine Physician.
Founded with the help of Sara and a group of enthusiasts, Startupstools.ai aims to help entrepreneurs simplify and streamline the path from idea to business execution through its AI-based platform.
---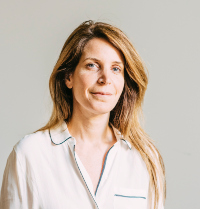 Clara Bullrich, Co-Founder of TheVentureCity
Clara Bullrich is a businesswoman who stands out as an influential woman in the world of finance and entrepreneurship. Clara has forged a 17-year career providing investment advisory services, structuring direct investments, contributing to business development and creating new projects in the United States, Latin America and Europe.
Clara stands out for her passion for mentoring, helping executive women in both Latin America and the United States chart their path to success. Along with Laura González Estefani, she co-founded the investment fund TheVentureCity to continue supporting new talent.
---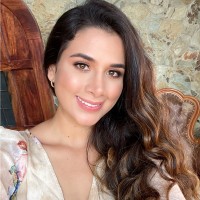 Johana Buriticá, Co-Founder of Puscar Buritica Family Office
Johana Buriticá is a woman leader with a faithful conviction for social causes. From her beginnings as founder and editor-in-chief of VamosCowboys through to co-founding of Puscar Buritica Family Office, whose objective is to contribute to the causes that are positively transforming society in Latin America.
As an active example of her contribution to change, Johana led the project to donate computers to schools and sectors in need in Colombia, an example of how ideals can be carried out to improve possibilities and open the future to new generations.
---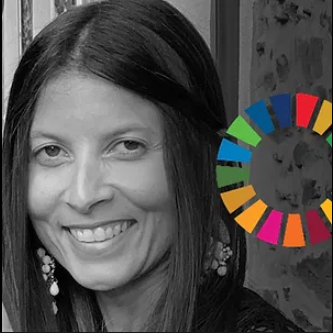 Lina Pérez, Co-Founder and CEO of threshold.world
Lina Pérez is a prominent technology leader and co-founder of the b.world platform, dedicated to improving and promoting those ventures with a social impact approach. Through her experience, Lina has been a pillar in promoting initiatives that deliver positive change for society.
As co-founder of b.world, part of threshold.world, Lina has been an inspiring example for the next generation with her commitment to the improvement and support of social enterprises that create pathways towards a more inclusive and sustainable world.
---
María Montoya, Co-Founder and CEO of Tech Life Saving
Maria Montoya is an expert in biotechnology and co-founder and CEO of Tech Live Saving (TLS), a company that focuses on the creation of antidotes against snake venom. The company is part of the Tech Innovation Group (TIG) where she also serves as Vice President.
María's work in executing solutions to face the challenges of wildlife and her role in leading investments in emerging sectors make her an outstanding figure in the business and technological sectors.
---
Paula Ceballos is passionate about technology. Together with Charvel Chedraui and Edward Calderón she founded Wayru, an innovative company on a mission to democratize internet access for the urban developing world.
Wayru is a decentralized internet network built on the Algorand Blockchain. It's implemented, operated, and owned by the people. It democratizes Internet access using technologies such as fiber optics, wireless mesh, unlicensed spectrum, and blockchain.
---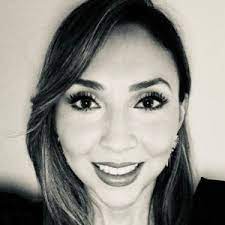 Karla Arrambide, CEMEX Ventures Leaplab Accelerator Program Leader
Karla Arrambide is a Mexican who currently leads the Leaplab Acceleration Program promoted by CEMEX Ventures, her corporate venture capital and open innovation unit. She has held roles as Corporate Sustainability Manager, Strategic Supply Manager for the Mexico operations, and Global Energy Advisor.
Karla has an MBA in Global Business and Strategy from EGADE Business School and the Belk College of Business at the University of North Carolina, as well as a degree in Chemical Engineering from Tecnológico de Monterrey. With her experience in strategy, engineering and global business, Karla helps CEMEX Ventures Leaplab identify startups with innovative value propositions aligned with the investment and sustainability verticals.
This article includes a client of an Espacio portfolio company