Misinformation has existed for as long as humans have had media to communicate. But with news consumption shifting to the internet and social media, as well as the recent explosion of artificial intelligence (AI)-generated content, the scale of misinformation circulating in our society is immense.
The most recent examples of misinformation and disinformation can be seen surrounding the Israel-Hamas war, with false and miscaptioned information circulating the internet, according to Reuters.
Social media helps spread misinformation like wildfire. More than half of consumers use social media as a news source, yet tweets containing falsehoods are 70% more likely to be retweeted than truthful tweets. Although social media regulations and account verifications can help, they have little control over what accounts post and what people believe.
What's more, the popularity of generative AI tools that can create fake images and videos brings a new level of sophistication to the table. In fact, a recent poll by news outlet Axios found that half of Americans expect misinformation linked to AI to impact the outcome of the 2024 presidential election.
And while it's not one person's job to combat misinformation — news outlets, social media platforms, regulators and consumers should all do their part — there are some tech tools that can help people better identify misinformation.
From fact-checking apps and browser extensions to widgets that help identify fake content on social media, there are a number of tools at our disposal to help us better understand the information we're taking in each day online.
NOOZ.AI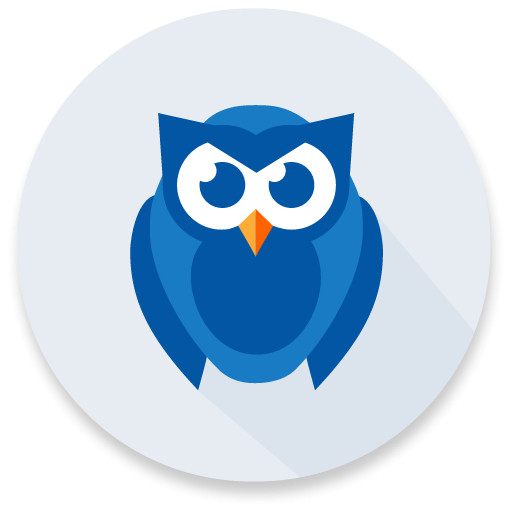 NOOZ.AI is an AI-driven news aggregator that analyzes the news using natural language processing and machine learning to empower readers in identifying media influence. NOOZ.AI's aim is not to tell users what is right or wrong but to analyze text and provide insights into different types of bias, making readers harder to influence and control.
Not limited to news articles, NOOZ.AI analyzes various texts to identify opinion, sentiment, propaganda, and revisions. By providing insights into these four key factors, NOOZ.AI can show readers hidden biases and help them spot manipulation efforts. It shows a percent score from 0-100 to indicate a low, moderate, high, or extreme rating, along with keeping track of revisions made to the text since going live.
Available to use on the website or download as an app, NOOZ.AI delivers its mission to keep readers mindful of news media influence by allowing them to analyze the content more objectively and be aware of authors' and news sources' historical biases.
NewsGuard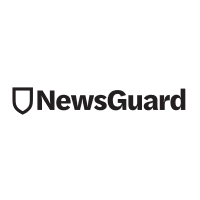 NewsGuard uses AI tools to counter misinformation and detect false claims and AI-generated content. It also gives trust rankings to online news sites so users can be aware of false narratives being spread online.
By rating the reliability of news and information sources, NewsGuard helps users avoid misinformation and decide which news sources to trust while also enabling brands to advertise on quality news sites. Each site is analyzed using criteria assessing basic practices of credibility and transparency, then given a rating level from 0% – 100% indicating the site's credibility. The score ranges from the lowest percent range – 'Proceed with Maximum Caution' – to the highest range – 'High Credibility.'
Users can download the browser extension to see site ratings as they browse by viewing scores on their search engines and social media platforms.
Politifact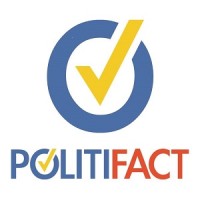 Politifact originally started as an election-year project in 2007, focussing on statements made by politicians and rating them for accuracy. It has continued as a fact-checking website, aiming to sort fact from fiction and bring readers the truth in politics.
Following the core principles of independence, transparency, fairness, thorough reporting, and clear writing, Politifact publishes daily statements from transcripts, speeches, news stories, press releases, campaign brochures, and suggestions from readers. They endeavor to select facts to check from both Democrats and Republicans, though more often fact-check the party that holds power or people who repeatedly make misleading statements.
Politifact uses its tool, the Truth-O-Meter, to reflect the accuracy of a statement. The meter has six ratings from 'True' – an accurate statement, down to 'Pants On Fire' – a statement that is inaccurate and makes a ridiculous claim.
Through its partnerships with Facebook and TikTok, Politifact tries to slow the spread of misinformation online by examining posts flagged by the platforms as potentially inaccurate or misleading.
Lead Stories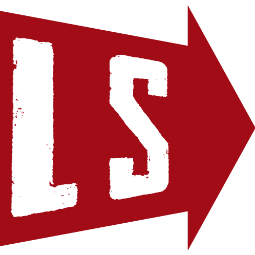 Lead Stories is a fact-checking website that follows its mantra: "Just because it's trending doesn't mean it's true." Having originally started as a site to show what was trending on the internet, timed with the 2016 US election, Lead Stories shifted to a full-time fact-checking site.
Now, Lead Stories fights misinformation by looking for trending and viral stories, images, videos, and posts that contain false information by matching keywords and phrases associated with false narratives or conspiracy theories. It then directly evaluates and fact-checks the information to identify false or misleading stories, rumors, and conspiracies. Along with finding viral stories, Lead Stories also focuses on content from specific sites that have posted false information in the past.
Lead Stories has an active partnership with Facebook in which they can choose to fact-check Facebook content that has been flagged as potentially false.
Media Bias Fact / Fact Check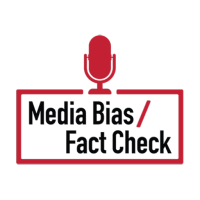 Media Bias Fact / Fact Check aims to promote awareness of media bias and misinformation by rating the bias, factual accuracy, and credibility of media sources. The website will produce media bias ratings by evaluating the information to identify leanings and factual accuracy.
They understand that media bias is subjective, but to give users a better idea, the website evaluates the news source and then ranks it to signify the extent of bias to right or left. Their scale has a central point of 'Least Biased,' then shows the left hand side of the scale with the options 'Left-Centre', 'Left', and 'Extreme' and the same for the right hand side. It also includes a report explaining in more detail the source's characteristics and the basis for its rating.
The four main categories the site evaluates are Biased Wording/Headlines, Factual/Sourcing, Story Choices, and Political Affiliation. Users can enter questionable sources to be evaluated to get a better idea of the biases and credibility of the sources they are consuming.
While tools alone can't always provide users with immediate answers on what in the news is true or false, they can help to detect misinformation and provide users with devices needed to analyze news correctly and recognize misinformation, biases, and propaganda. We all have an ethical responsibility to help combat misinformation; with the available tools, everyone can do their part in the fight against it.
Disclosure: This article mentions a client of an Espacio portfolio company.