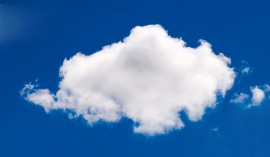 Concentrated and swift efforts by Ireland to invest in and promote cloud computing will improve the country's competitiveness and return the economy to growth, according to a reports on cloud computing released by Microsoft today.
The Goodbody Economic Consultants report, commissioned by Microsoft, suggests that targeted investment by the government now, while cloud computing is in its infancy, could be economically and socially beneficial to the country.
Download the full report here (PDF | 1.7MB)
According to Microsoft Ireland's Managing Director Paul Rellis, "[the report] highlights the significant opportunity that Cloud Computing presents to Ireland – both in terms of helping to improve the competitiveness of organisations in the Public and Private Sectors and also in terms of supporting the country's FDI (Foreign Direct Investment), entrepreneurial and public policy strategies and goals. Cloud Computing will change how the world consumes technology."
The reports says that cloud computing has untapped benefits for educators and children, industry and the public sector. It goes on to say that the cloud could save the country half a billion euro in operating costs and also facilitate a more efficient provision of government and industry services.
In financial terms the cloud could be worth €9.5 billion to the country by 2014 and create over 8,600 jobs. It says that the cloud computing market is estimated to be worth anywhere between €40 and €110 billion by 2014.
However, an ignorance of cloud computing from "a small but significant minority of firms" places such benefits at risk. The report recommends the creation of a public education programme and the establishment of schemes to "close the skill gaps required in support [of] the growth of a Cloud based industry."
The paper warns that this opportunity will only be open to Ireland for a short time and requires concerted efforts by government and industry to benefit the nation,
"Cloud Computing represents a huge opportunity for Irish firms, public bodies and the economy as a whole. Realising this opportunity depends on moving at a rapid pace so that Ireland can establish itself as a Centre of Excellence for Cloud Computing before any other nation seeks to position itself in this way. The opportunity to create new economic activity and jobs by becoming a world centre for the development and export of Cloud Computing services will only be realised if Irish firms are early to these new world markets. Similarly, Cloud Computing will only improve the competitiveness of the Irish economy if it is adopted early by businesses and public bodies and so lowers our costs and improves our performance relative to international competitors"
The Irish government should also establish an exemplar project which demonstrates the benefits of operating in the cloud to the private sector Microsoft's report said.
The report was commissioned to coincide with Microsoft's 25 anniversary in Ireland.