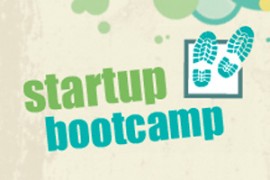 Startupbootcamp have today announced plans to expand their start-up mentoring network to include Berlin, London, Madrid, and now Dublin. Dublin will join as the third city to create a pan-European network this year along with Copenhagen and Madrid, with Berlin and London expected to participate in 2012.
IBM, Citi, Enterprise Ireland, and Dublin City Council, among others, have all agreed to join as partners to the Startupbootcamp programme in Dublin. According to Startupbootcamp, this "unique collaboration of partners" will allow the programme to focus towards the "applications and commercialization of technologies that make urban systems more connected, sustainable and intelligent".
"Startupbootcamp will be launching in Ireland to take advantage of the vibrant technology ecosystem and the close links to the US tech sector as exemplified by Google, Facebook, Zynga, and IBM who have attracted talent from across Europe to live and work in Ireland."
Eoghan Jennings (@EoghanJennings), an active angel investor and former CFO at XING, is charged with running the event in Dublin.
Applications for the first accelerator programs in Dublin will commence this summer, with the programme likely to start properly in early 2012. Applications are currently being taken for Startupbootcamp Madrid until May 15th, with applications for the Copenhagen programme beginning the following month.