How a former McKinsey Consultant has created a fully-circular approach for the jewellery industry
Unlike most raw materials, gold can be endlessly recycled with no loss of quality. Despite this fact, only a third of the global gold supply comes from recycled gold. However, the $250 billion jewellery industry is experiencing a major shift towards sustainability thanks to environmentally conscious millennials and Gen Z could help to change this.
A recent study found that 75% of consumers from these demographics are willing to pay more for sustainable, ethically sourced jewellery. This shift highlights the industry's chance to embrace recycled gold, build transparent supply chains with clear information about where materials are being mined and supports the complex and highly skilled processes that artisans use to handcraft designs.
Caroline Chalmer is an expert from the fashion industry with a passion for finding more sustainable business practices that support quality and the purchase of long-lasting pieces. She worked as an Associate Partner at McKinsey & Company managing clients in the fashion sector and as a Chief Operating Officer at the Global Fashion Agenda, leading sustainable strategies and partnerships. Now she is the CEO and Co-founder of Finematter, an online platform that offers access to products and services from the world's finest independent jewellers.
We had the opportunity to speak to her about why it is so crucial for the fashion industry to become more sustainable and why jewellery offers us the chance to build a fully circular supply chain.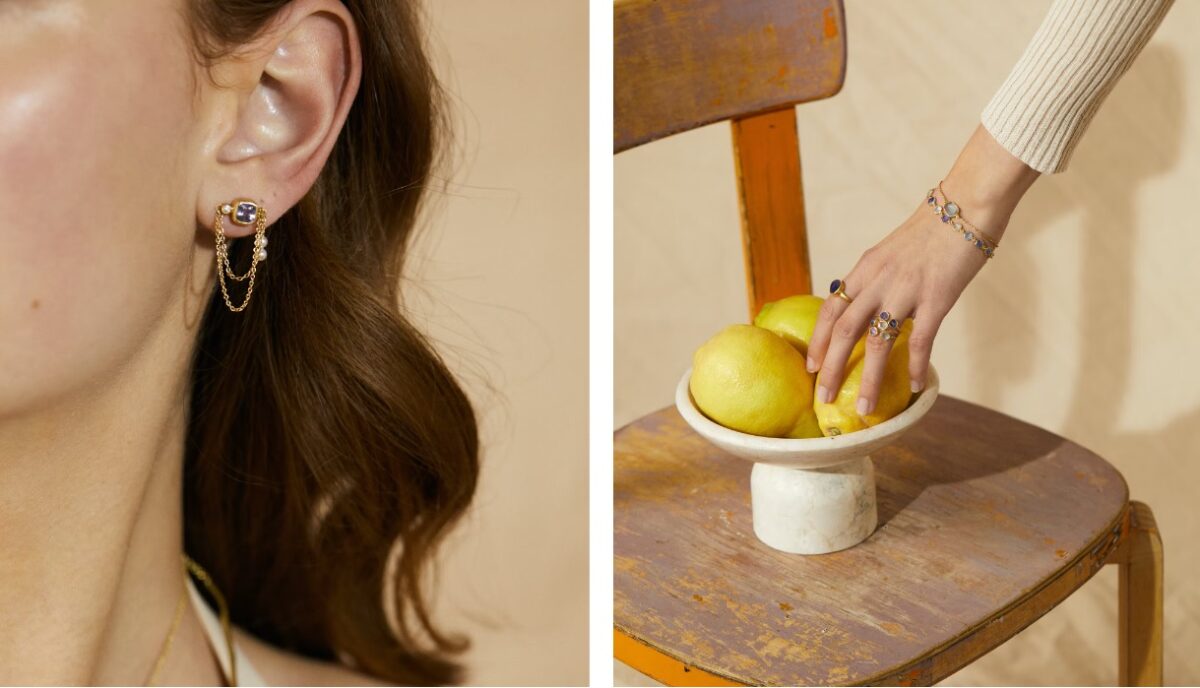 You've held COO for Global Fashion Agenda, and Associate Partner working exclusively with the fashion sector for McKinsey & Co, can you tell me a story about what stage of your journey inspired you most to start your innovative circular jewellery platform?
I've always felt that both the right and left sides of my brain are equally dominant and this duality influenced my journey from the very start.
Being drawn to the creative fields led me to study at the Royal Academy of Arts in Copenhagen, where I'm originally from. However, I ended up switching over to what many in the arts sector think of as the 'dark side' – business school.
Even so, my passion for the arts remained strong and led to me building a career in the creative industries from the business side. For example, I wrote my Master's thesis on the theme of art as an investment asset then moved to work for McKinsey where, quite atypically, I focused almost exclusively on fashion clients, marking the beginning of my professional career in fashion and retail.
My growth in the sustainability space spans back to 2016. What was then known as the Danish Fashion Institute, a small trade organization that ran Copenhagen Fashion Week, saw that its members were frequently asking for advice on how to transition to more sustainable practices. I came on board to address this gap in the industry and help fashion brands on an international scale through the organization, which later became the Global Fashion Agenda.
At this point in time, the conversations around sustainability in fashion were still quite nascent but it quickly became clear that implementing a circular approach was the holy grail. The approach encourages brands and consumers to prioritize high-quality items with a long life span while also creating systems that allow pieces to be reused and recycled. In short: Buy less, buy better, reuse and recycle.
During this time I was also helping my mother with her jewellery business. As I became more familiar with the market it was apparent that jewellery offered the perfect circular product. Metals and gemstones are incredibly durable and the raw materials can be reused and repurposed almost indefinitely.
Finematter came into creation to support traditional jewellery designers and build a fully circular business model.
Why do you believe this platform, Finematter, is so relevant now (for independent jewellers and consumers) in the competitive jewellery space?
Although independent jewellery designers may have an online presence, the Finematter platform offers access to products and services from the world's finest jewellers.
In recent years we've seen a trend of big brands dominating the jewellery industry with highly competitive marketing. Consumers worldwide and influenced into buying the same types of products while also paying a premium to cover the cost of these flashy campaigns.
We want to bring love and authenticity back to the industry by helping consumers purchase unique, personal jewellery that has been designed and produced by independent, skilled professionals with a true passion for their craft.
While the direct purchase of made-to-order jewellery is one element, we also offer consumers a number of other services through the platform. These include working with designers to create personal designs, repairing or adapting pieces and recycling the metals and materials from pieces that they no longer want.
By making it straightforward to access these skilled services online, independent jewellery designers can reach a global client base and ensure these age-old crafts survive into the future by connecting with younger generations in the digital space.
I understand only 20% of vetted independent jewellers make the platform. Could you elaborate on the materials and craftsmanship that you look for when selecting your independent jewellers? How do you ensure the quality and authenticity of the materials used?
We aim to represent a collection of the world's best jewellers to offer consumers access to quality pieces that will last a lifetime and support independent designers who are skilled in the traditional processes associated with jewellery design.
To maintain this ethos we've developed our own unique selection criteria. First, we look at the design and brand of each jeweller. We want to see that they really have a distinct aesthetic and offer exciting, coherent collections.
Next is quality. We only sell jewellery that is made from lasting materials such as solid gold or platinum. This means we don't accept items made from things like brass or mixed metal as they aren't durable and can't be easily reused or repaired, going against the circular principles at the core of our brand. We also look at where they're sourcing their precious gemstones and whether they're using recycled or fairtrade gold to maintain transparency across the supply chain.
Much like our goal to encourage consumers to prioritize quality over quantity, the same is true for us and our pool of designers. By doing so we're able to develop a very close working relationship that allows us to vet production processes and service delivery. This means we physically visit studios and conduct mystery shopping on our site.
Finally, another unique element of Finematter is the digital certificates we offer to customers. There's a need for more trust and transparency across the jewellery industry. For example, an online store may advertise that a product is 18K gold but buyers aren't easily able to validate this claim or know where the raw materials were sourced from. Our certification gives buyers peace of mind and makes it easier for them to value, insure and manage ownership of these precious pieces of work. This also helps to protect the creative IP of independent designers and build towards having a more reliable resale market for the industry too.
Are your independent jewellers releasing any upcoming or recent collections that you're particularly excited about? Could you provide a sneak peek into the inspiration and story behind one of your favorite collections/favorite jeweller?
Our latest creative partnership is with an LA-based brand called Spinelli Kilcollin. The husband and wife duo behind the scenes have created a very iconic collection based around a series of interlinked rings that come in a range of unisex designs that use varied materials. We're excited to bring this partner on board and offer these distinct rings to our customers.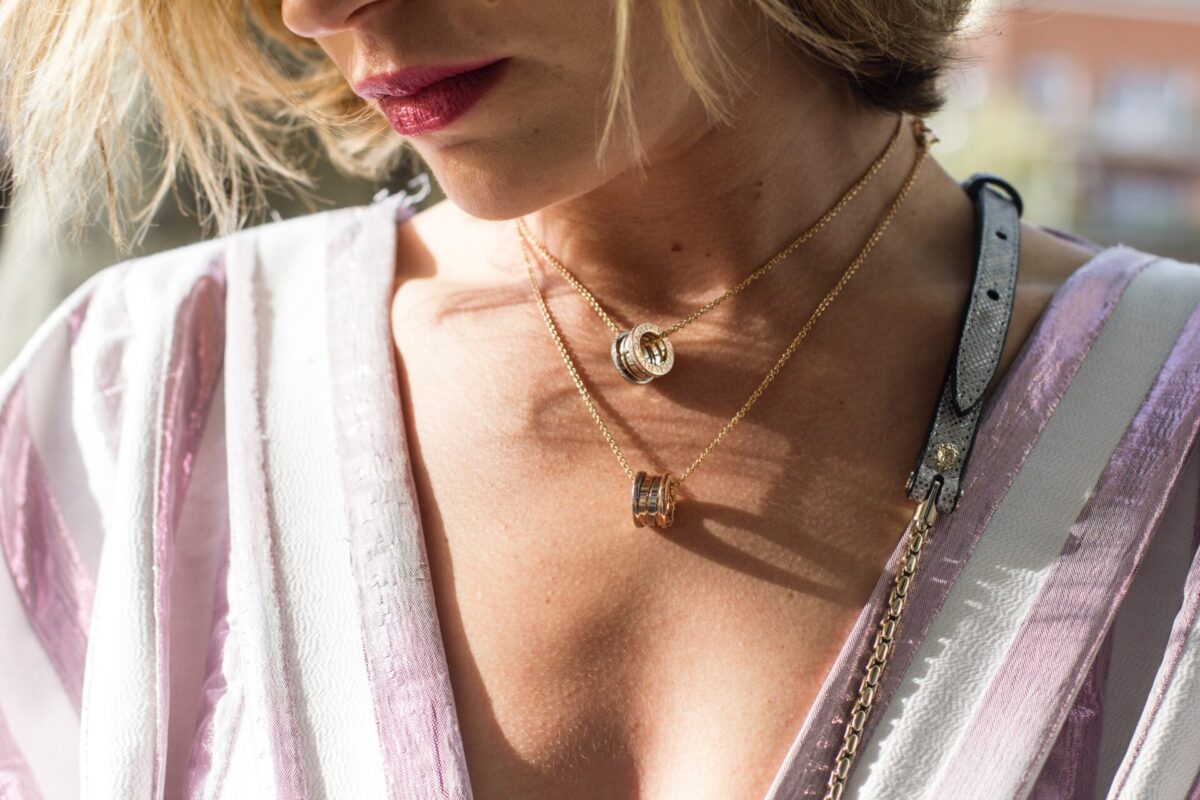 Featured photo of Caroline Chalmer
This article includes a client of an Espacio portfolio company