In 2023 we rely on the internet to conduct everyday financial transactions and business agreements quickly and conveniently. Yet despite the widespread use of tools like two-factor authentication and password managers that aim to improve security, identity fraud is still a major problem.
In fact, in 2021 identity fraud cost US businesses an estimated $52 billion and affected 42 million individuals.
However, the picture becomes more complicated when we consider that strategies employed to reduce identity fraud and tackle cybercrime have been built with our current internet framework in mind. The emergence of Web3 – a decentralized version of the internet – along with associated digital technologies like the metaverse, blockchain, cryptocurrency, and artificial intelligence, will require a drastic rethink of legal frameworks that protect individuals, their online identities and digital assets.
The New York State Bar Association and New York University aim to examine the global implications of this phenomenon and how it will reshape the practice of law at an event taking place in New York this week. Deep Dive into the Metaverse and Web3: The Second Global Law Symposium & Tech Summit will bring together more than 40 legal and technology industry experts from around the globe to offer their analysis of the transformative impact of digital technology and AI at a two-day New York State Bar Association symposium.
The Universities Shaping New Laws for Web3
To ensure the promise of Web3 and its associated technologies can take shape, new legal frameworks will be essential. The New York State Bar Association is an organization that aims to support the highest standards of integrity and honor in the profession while promoting reform in the law when necessary.
The association will host the upcoming symposium on Web3 technologies with New York University. Since its founding in 1831, NYU has been an innovator in higher education, reaching out to an emerging middle class, embracing an urban identity and professional focus, and promoting a global vision that informs its 20 schools and colleges.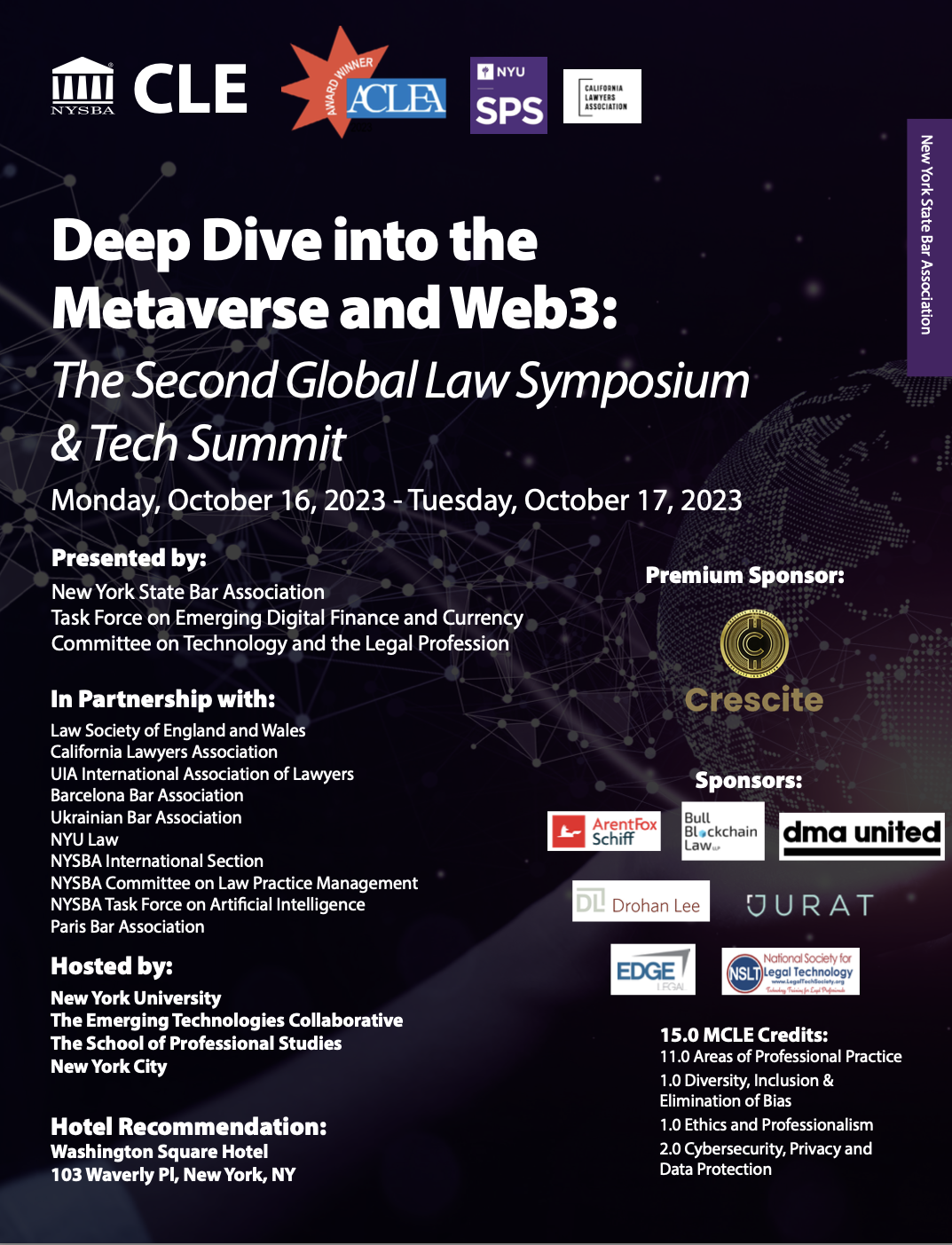 "Web3 is changing both the field of law and the way lawyers practice," said Richard Lewis, president of the New York State Bar Association.
"Many of our members are already encountering issues related to emerging digital technologies. In keeping with our mission to educate and inform, the New York State Bar Association is continuing to support lawyers as they navigate the new digital landscape."
The symposium will include sessions on Cybersecurity Needs and Concerns for Lawyers Engaging in Use of Web3 & Metaverse Technology, Entertainment Law in the Web3 & Metaverse World, and Artificial Intelligence and the Law: Who Are We Now?
Cybersecurity experts take the stage
Karl Kilb is among the speakers and is a moderator of a panel on Cybersecurity called Cybersecurity Needs and Concerns for Lawyers Engaging in Use of Web3 & Metaverse Technology.
Karl P. Kilb III focuses on cybersecurity, privacy, and data protection as co-founder and CEO of MC Identity Solutions, Inc., offering cybersecurity and identity consulting services and proprietary solutions, including enterprise-wide, top-level identity domains and authentication services.
Kilb is also the co-founder and Chairman of Crescite Innovation Corporation, the world's first faith-based token, focusing on social impact projects and educational content. In addition, Kilb is the founder and Chairman of the Fordham University School of Law's Entrepreneurial Law Advisory Clinic and an adjunct professor of Entrepreneurial Law at Fordham.
"Individuals and organizations, including law firms, need to take the appropriate measures to protect the data in their possession," according to Kilb. "Identity fraud costs U.S. businesses tens of billions of dollars annually, and a growing number of law firms have been hit by cyber-attacks over the past year. Criminals target law firms for their confidential information and client data. Individuals also need to appreciate the value of protecting their identity and personal information. Data protection and privacy are massive issues in a world of rapidly evolving technologies, including search engines and artificial intelligence. We will be focussing on best practices and regulatory compliance."
Other prominent speakers include Jennifer V. Abelaj, principal at Jennifer V. Abelaj Law Firm; Marc Beckman, founder, president of DMA United; Andrew Bull, founding partner, Bull Blockchain Law; and David Brill, former deputy general counsel, Voyager Digital.
Leading sponsors for the symposium
The symposium will highlight discussions on the regulatory and legislative landscape and discuss the impact that Web 3, the Metaverse and Digital Assets are having on how lawyers represent clients and the ever-developing new legal issues presented by this new use of technology.
Supporting a space for such important dialogue around Web3 technologies will benefit the growth of the wider industry. As such the event has received the backing from leading organizations in the space.
The lead sponsor for this year's symposium comes from Crescite Innovation Corporation, a New York City-based company that leverages new technologies and methodologies to solve problems, including ones involving faith-based initiatives and ESG projects. Founded by Edward Cullen, the company recently launched the world's first faith-based token through its affiliate company Crescite Limited. Major universities, municipalities, and blockchains are already among the entities who are collaborating with Crescite to develop and implement projects with the symposium acting as another opportunity to further such positive collaboration across the industry.
New Legal Frameworks for Web3
As with any new technology, Web3 is expected to require a new set of legal frameworks that support innovation and protect individual users.
The symposium taking place at NYU this week will deliver essential progress for the industry and help lawyers navigate this new digital landscape to support clients in the US and globally.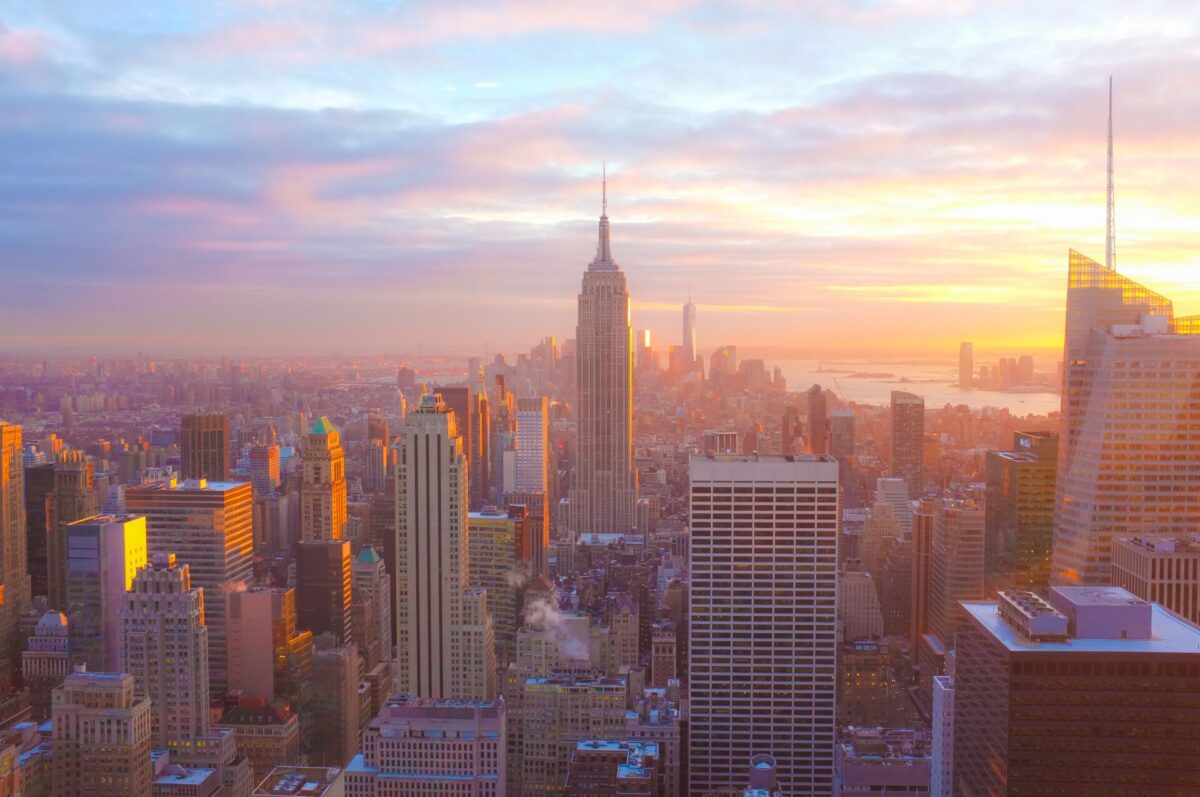 This article includes a client of an Espacio portfolio company