IATA and partners say 'passengers will have full control' of their digital ID data; they said the same about vaccine passports: perspective
Today, a trade association representing some 300 major airlines announces a proof of concept demonstrating the "first travel experience using digital identity."
The International Air Transport Association (IATA), in partnership with Swiss-based digital identity solutions provider SICPA, recently demonstrated "the first fully integrated digital identity travel experience" involving a British Airways flight from London to Rome, according to a press release.
The demonstration took place at the IATA World Passenger Symposium in Chicago on October 25, showing how passengers could create a digital passport linked with their digital wallets by scanning their passport with a mobile device and verifying identity through a "biometric liveness check."
According to the announcement, "The tamper-proof digital credential is stored in the digital wallet of the travelers and can be provided to third-party verifiers to have access to different types of services."
Other applications stemming from digital identity in travel include:
Personalized offers (i.e., loyalty card and offers)
Booking (streamlined e-ticket generation and journey detail)
Travel requirements verification (pre-journey processes to confirm travel requirements)
Enhanced check-in process by sharing necessary digital documents with the airline)
IATA and partners say that "for privacy purposes, travelers can opt for selective disclosure, revealing only specific digital passport attributes as needed."
Convenience and privacy are the main selling points for this particular digital identity scheme — "passengers have a full control on their personal data" — is what IATA and partners are claiming.
However, just like with any Terms of Service agreement, opting not to disclose your personal data may lead to exclusion.
In December 2020, IATA announced it was building the IATA Travel Pass "to manage COVID-19 testing or vaccination."
Just like with today's digital identity announcement, IATA said back in 2020 that the IATA Travel Pass would be "putting travelers in control of their personal information for top-level data security and data privacy."
But what does "being in control of your data" actually mean if you decide to keep your data private?
In the case of vaccine passports, it meant you couldn't travel or participate in many aspects of society.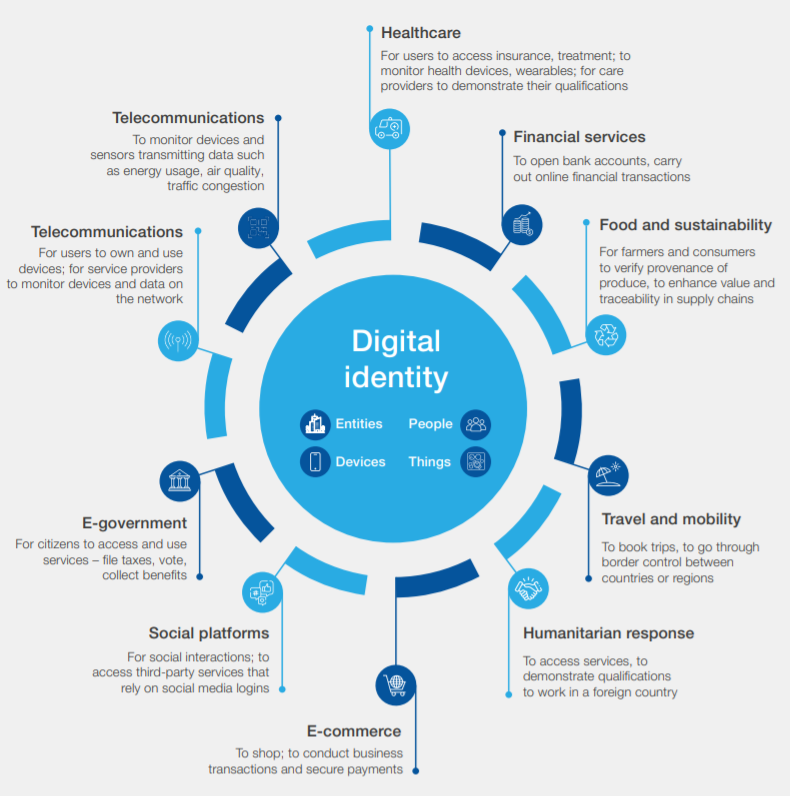 In the future, these digital IDs may likely include your carbon footprint alongside your digital wallet and a programmable Central Bank Digital Currency (CBDC) — all on top of your health status.
With the data gleaned from this digital ID, governments and/or airlines could determine that you've consumed too much carbon and will have to pay an extra fee, or that you're not up-to-date on your latest mandated medical procedure and won't be able to travel.
If you decide to "stay in control of your own data" and not share it, the result would still be the same — total exclusion.
Whether they say it's about convenience, privacy, public health, or the environment, the end result is always the same — more data collection, more surveillance, and more ways to control how you travel and transact.
As IATA senior VP for Operations, Safety, and Security Nick Careen said in today's press release, "Our goal has always been a future of travel that's fully digital and secured with biometric identification."
It's always been about getting people hooked on a biometric digital ID.
From there, new features may be added to further erode individual privacy, autonomy, and liberty whenever a new policy is instated.
Apart from IATA and SICPA, the digital identity proof of concept industry partners include Accenture, Amadeus, Australian Border Force, AWS, Branchspace, British Airways, IDnow, Aeroporti di Roma, Trip.com, and Verchaska.
---
Image source: SICPA on YouTube