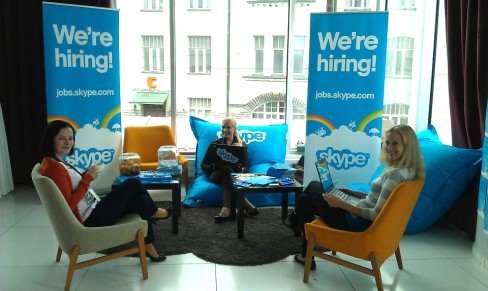 Skype has confirmed its rumoured hiring spree, stating that it needs to hire 400 people by the end of summer to "keep pace" with current growth.
In April, the BBC reported that Skype would hire a further 400 employees bringing its total workforce to 1,600 worldwide. Skype's human resources head Dan Hynes commented,
"Between now and the end of the summer, we're looking for software engineers and developers who eat, sleep and drink great technology."
The jobs on offer are wide-ranging and are based across Skype's global offices in London, Luxembourg, Moscow, Palo Alto, Stockholm, Prague and Tallinn. Skype has already advertised 35 vacancies this week alone. The jobs are required to "keep pace" with current growth but also to "have an eye on the future".
While making the announcement Skype also reported on the service's current successes. Almost 250 million people use Skype every month, and between March and May inclusive of this year the service logged 100 billion minutes of calls – up 40% on the same period last year.