In today's digital age, screens have become an integral part of our lives, accounting for almost 7 hours of our day on average. Staying up to date with the latest news is one of the most popular ways to spend time online, helped by the ability to access the latest announcements in a variety of digital formats.
However, the proliferation of fake news has made it increasingly difficult to distinguish between authentic and fabricated content. Shockingly, as much as 62% of online information could be false. In light of this, relying on credible and accurate news sources that provide unbiased and trustworthy reporting has become more crucial.
That's why The Sociable has gathered a list of 15 creative and detail-oriented tech editors with outstanding writing skills with a commitment to journalistic standards. Let's take a closer look at these 15 tech editors who are redefining the world of tech journalism and helping to keep readers informed and engaged with quality online content.
---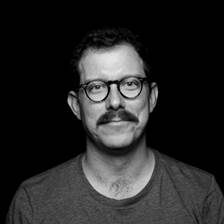 Adam Clark Estes is a Brooklyn-based writer and editor currently working as a technology editor at the American news and opinion website Vox. He covers everything from augmented reality to internet space topics. However, he's also interested in discovering how technology can help to build a greener, more equitable future. Adam holds a B.A. in History and Literature from Harvard University.
Starting out as an Associate Editor at Vice Media in 2012, Adam has spent over a decade covering science and technology and held numerous positions, including Senior Editor at Gawker Media; and Senior Editor at Gizmodo Media Group.
Some of the articles Adam is particularly proud of are: Inside the Military's Secretive Smartphone Program, The Future of In-Flight Wifi, a Cautionary Tale, and The Pandemic is Speeding up the space internet race.
---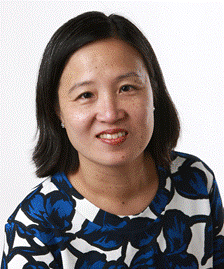 Born in Hong Kong, Pui-Wing Tam has almost 30 years of experience in editorial teams. She received a bachelor's degree with honors from Oxford University and a master's degree from Columbia University.
Pui-Wing covers topics related to technology, the Silicon Valley economy, the tech economy, and venture capital. The beginnings of her career date back to 1994 when she served as an intern at The Economist. She has won several awards, such as the Overseas Press Club Award in 1998 for its coverage of the Asian financial crisis and the TJFR 30 under 30 in 1998 and 1999. She has worked for top-tier publications such as The Wall Street Journal Bloomberg LP and has served as the technology editor for The New York Times since March 2015.
---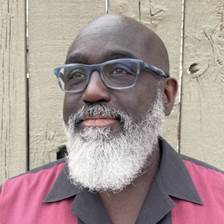 The award-winning journalist Walter Thompson is the Editorial Manager at TechCrunch+. His work has appeared in The Guardian and San Francisco Magazine. In addition to this, Walter hosts The Golden City, a podcast hosted across major platforms that covers San Francisco-related topics.
Walter oversees TechCrunch's guest contributor program, which includes TechCrunch+ articles and opinion pieces. He accepts any topic as long as it is technology-related.
Walter acknowledges the importance of working with diverse writers and contributors. His mission is to increase the number of women, non-binary, and BIPOC (Black, Indigenous, and People Of Color) that TechCrunch publishes.
---
Penny is a graduate of New York University. The beginnings of her career took shape at Telecom Library, where was appointed as Managing Editor in 1997.
Here, was responsible for managing workflow and deadlines while also writing and editing for Imaging Magazine.
Since then her professional career has seen her work with Primedia, CMP Media, TechWeb, and SourceMedia. She joined American Banker as an Executive Editor in January 2020 to cover technology and financial services. Her role is focused on defining and leading technology coverage strategy. Besides technology, topics that catch Penny's interest also include innovation, justice, and the humane treatment of animals.
---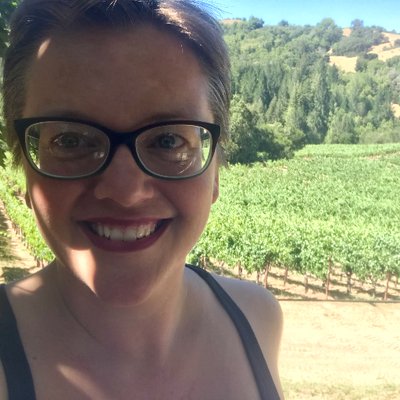 Anne Bonner is the Head of Community at VentureBeat, an online publication covering news and information about technology and business. As the head of community, she is responsible for engaging and building relationships with VentureBeat's audience, which includes entrepreneurs, investors, innovators, and others interested in the tech world.
She also collaborates with other team leaders at VentureBeat to drive community growth and engagement.
---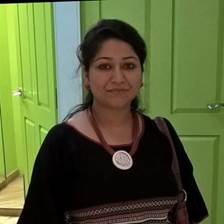 With close to 15 years of experience, Surabhi leads a bureau of bright and fiery journalists covering the technology beat. Surabhi's expertise lies in unraveling the public policy and regulatory issues surrounding internet firms, with a keen interest in corporate strategy reportage and government policymaking. She has consistently been ranked as an exceptional performer and was recognized as a rising star by the Times Group through their 'Top Gun' program in 2019.
Surabhi's articles span the entire spectrum of the technology sector, including internet companies, new-age media, software firms, electronic companies, e-commerce, and startups, with a particular emphasis on government policymaking. Surabhi's work has earned her several awards and accolades, recognizing her bent toward investigative journalism.
---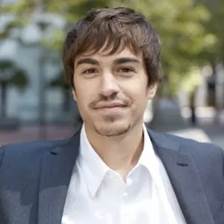 Mark's first steps in journalism began in 2004 as a freelance writer. He later joined the staff of the Los Angeles Times, where he covered technology for the business section. He also wrote the Sunday Tech Trends column and blogged about social media and the internet. Then he became a CNN tech writer, reporting on consumer technologies. Nowadays, Mark's working at Bloomberg News, where he started as a Tech Writer to become the Tech Features Editor. He has also overseen technology podcasts, newsletters, and other digital properties.
---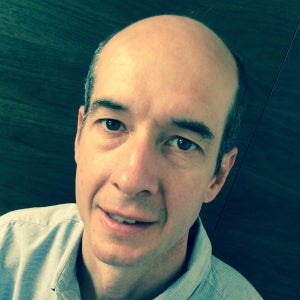 Eduardo Scheffler is an editor, publisher, and freelance writer with over 20 years of experience in both print and digital media. He is passionate about storytelling and possesses excellent writing skills in both Spanish and English. Eduardo is capable of creating exceptional content for brands looking to communicate with their audience in a strong and positive manner.
He has published his work in various magazines and websites such as Entrepreneur, Cine PREMIERE, Grazia Magazine, Travel and Leisure, México desconocido, Psychologies, and Sensacine.
---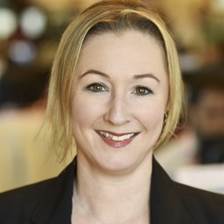 Besides her role as Technology Editor for BBC News, Zoe is also a regular presenter on BBC radio. She is part of the small team behind the success of the technology section of the BBC News website, producing high-profile articles and videos, running the U.K., International, and mobile versions of the site, and managing the social media presence.
Kleinman reports on major industry events, including the Consumer Electronics Show and E3 gaming conference, and is a regular tech expert on BBC Radio 2's Jeremy Vine show. She covers cybersecurity, robotics, video gaming, wearables, women in tech, drones, device launches, and industry news.
---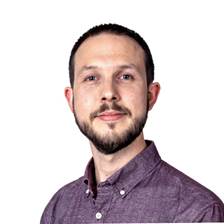 Samuel has over a decade of valuable experience in online media and eight years in print, audio, and video production. He has served as a technology journalist and editor. He considers that his skills extend beyond reporting and writing as he also has experience in front and behind the camera.
Samuel's experience in editorial teams dates back to March 2007, when he was appointed editor-in-chief of a consumer electronics blog and had two writers under his management.
His work experience also includes a stint at Gizmodo UK, where he served as news editor until arriving at The Guardian in 2013 as a technology reporter. He has held his current position of consumer technology editor since 2018.
---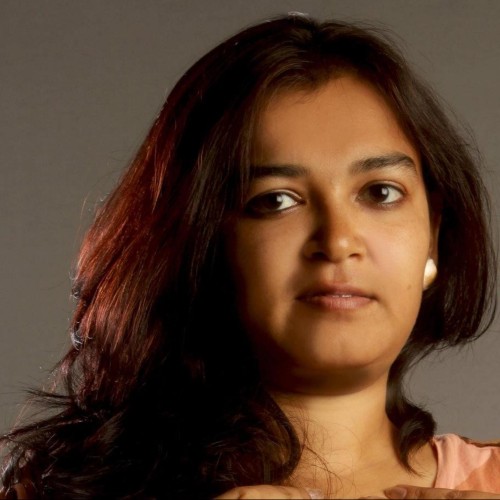 An English literature graduate, Navanwita is a passionate writer of fiction and non-fiction as well as being a published author.
Navanwita is the editor of The Tech Panda who also frequently publishes stories in news outlets such as The Indian Express, Entrepreneur India, and The Business Standard.
---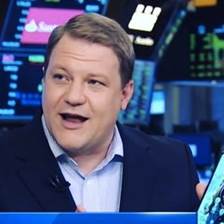 Todd is a professional graduate of Lehigh University with a degree in English. He currently has over 15 years of experience in the technology publishing field. One of his first positions was as assistant editor at Ars Technica and thereafter honed his skills with a number of publications including The Huffington Post, Laptop Magazine, and TechnoBuffalo.
Todd worked with CNBC – the American basic cable, Internet, and business news television channel – for 6 years as the Technology Products Editor before securing his current position as Deputy Technology Editor.
---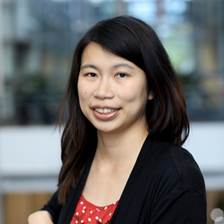 Holding degrees in journalism, computer science and business law from Northwestern University, Rosalie has used her diverse education to carve out a career in the media, writing for publications including TIME, the Huffington Post, and VICE.
Currently, she covers the latest developments in the tech industry as Senior Tech Editor for Business Insider Before her current role, Rosalie focused on cloud computing and enterprise tech, covering companies like Google Cloud, Amazon Web Services, and Microsoft.
She is experienced in writing about topics like cloud computing, developer companies, and open source. She won the Excellence in Business/Consumer/Tech Reporting award from the Asian American Journalists Association for investigating the coding bootcamp at Holberton School. Rosalie previously worked as a software engineer and freelance journalist.
---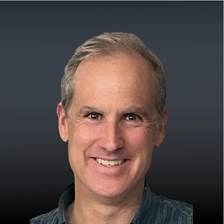 Stephen Heuser is the first Global Technology Editor at POLITICO, bringing his extensive editorial experience to the publication. He started his career in 1994 as a features editor at the Boston Phoenix.
He then spent 14 years with the Boston Globe, as an ideas editor, covering topics such as higher education, medicine, and the environment. At the Boston Globe, Heuser also edited the Pulitzer Prize-winning science coverage.
Stephen then went on to join POLITICO, where he has spent eight years working in various roles, including editor of POLITICO Magazine and The Agenda. With his broad range of experience, Stephen is well-equipped to lead the publication's coverage of the fast-moving technology sector.
---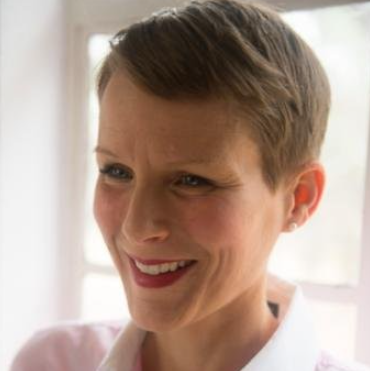 Jenna D'illard has over a decade of experience as a business journalist, having worked in various cities across the United States. After spending several years in Houston, she moved to Palo Alto to pursue a graduate degree at Stanford University, where she developed a keen interest in geopolitics and innovation.
Following her time at Stanford, Jenna worked as a military and general assignments journalist for the San Diego Union-Tribune, before returning to Austin to work for a private geopolitical intelligence and analysis firm. Currently, Jenna works as a managing editor at Crunchbase News.