Technology has certainly changed the way we communicate with each other and the way we convey messages. As a consequence, it's also shaped the way we engage with news. In the vast landscape of the online world, where information bombards us from endless sources, it's never been more important to be mindful of how objective the reporting is. This means discerning the reliability and accuracy of the information we encounter, and ensuring that we engage with trustworthy sources that uphold the journalistic principles of credibility and integrity.
Recent advances in Artificial Intelligence (AI) have put the subject under further scrutiny, fueling discussion on just how widespread the presence of bias, false or misleading information is online. With the rise of large language models and the popularity of tools like ChatGPT, concerns have arisen regarding both the overwhelming pace of innovation and the technology's potential to be used for propaganda and persuasive messaging.
All in all, this means there's a new urgency around maintaining trustworthy, online news sources for the public. According to The American Press Institute, 76% of Gen Z and Millennials access online news daily and 96% at least weekly. This underscores the importance of choosing media outlets – and reporters – wisely.
In this article, you'll find 15 of the best technology reporters in Latin America that embody the rare qualities of reliability, objectivity, and commitment. In an era where such attributes are increasingly scarce, these reporters serve as examples of journalistic excellence, delivering trustworthy and credible coverage in the dynamic world of technology.
Fernanda Pintle, Reporter at Business Insider Mexico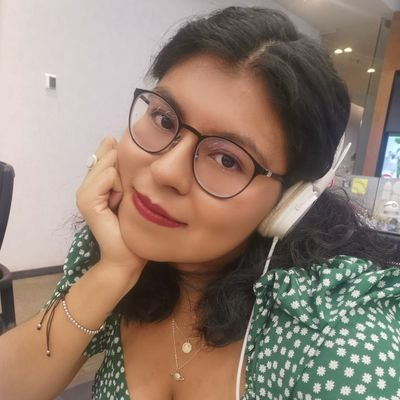 Fernanda Pintle is a writer based in Mexico City. With a professional background in journalism, Fernanda started her career as a trainee at Revista COSAS México in June 2015. From 2016 to 2018 she was part of Grupo Reforma, one of the largest printed media companies in Mexico where she had to monitor real-time events for all sections.
Before becoming a full-time reporter at Business Insider Mexico (where she covers technology, business, startups and gender) she worked as a writer at El Heraldo de Mexico. Many of the articles she's written focus on women leaders in the technology sector, helping promote women's empowerment beyond the borders of Mexico and throughout Latin America as a whole.
---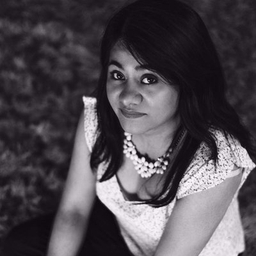 With close to ten years of experience in journalism, Yanin is a graduate of the Universidad Nacional Autónoma de México. Her articles provide concrete and valuable information about the ever-evolving startup ecosystem, technological advancements, and their direct impact on businesses and industries. She worked as an editor at Entrepreneur en Español and Wortev and as a reporter at Expansión, Milenio and Bloomberg Linea.
Yanin's beat has evolved from covering culture and providing recommendations on restaurants, bars, museums, and public places in Mexico City to focusing on marketing, trends, and strategic design. She then transitioned to human resources and business which finally led her to the field of technology.
---
Alexis Ibarra, Journalist at El Mercurio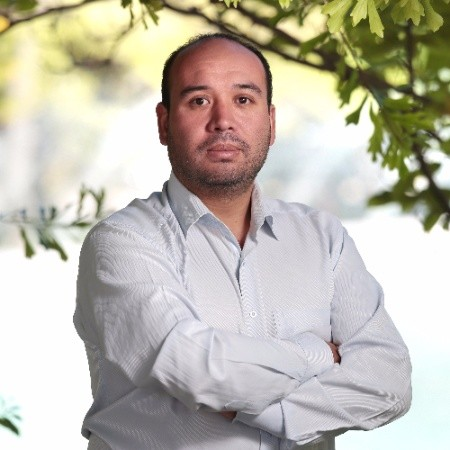 This Chilean journalist is a technology and science expert. His experience ranges from knowledge management, web building and design to managing computer systems. His career in technology started more than 20 years ago when he worked as an IT Consulting Manager in Santiago. A few years later, Alexis followed the path to journalism to lead the 'Technology channel' of the Emol.com portal.
Alexis has also taught digital and scientific journalism at different universities and he currently teaches Data Journalism at Pontificia Universidad Católica de Chile.
---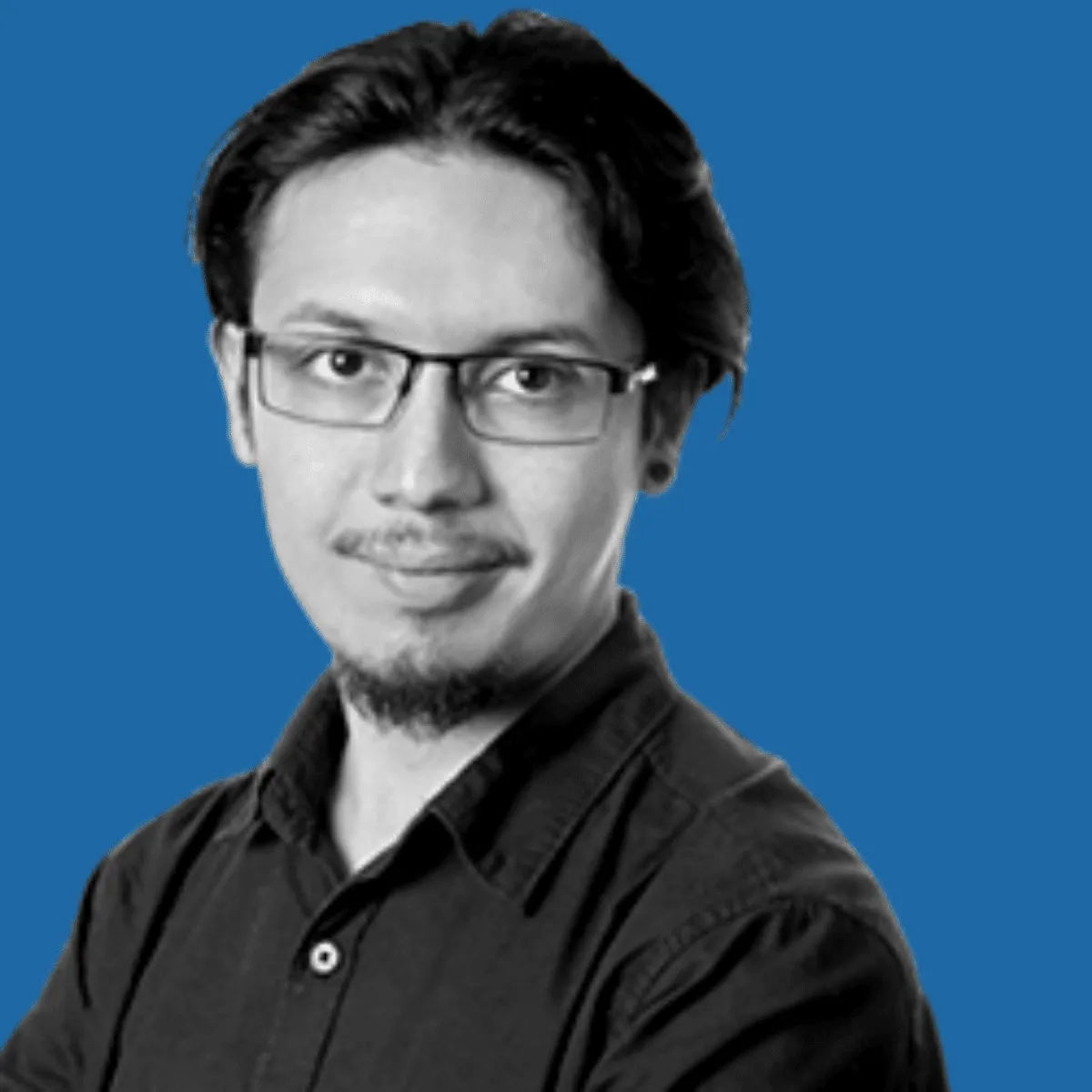 Rodrigo Riquelme, Reporter at El Economista (México)
Rodrigo works at El Economista, a leading media outlet focused on business, economics and finance in Mexico. This year will mark a decade since he began working at this publication. Rodrigo's career is an example of remarkable progression, starting from a style corrector and working his way up to become an Editor, ultimately solidifying his position as an accomplished technology journalist.
With a deep passion for knowledge, Rodrigo holds a Bachelor's Degree in Hispanic Language and Literature, along with a Diploma in Investigative Journalism. He has further expanded his skill set through participation in an argumentation workshop and a specialized program on inclusive finance for journalists. Rodrigo's expertise spans all technology-related subjects and news, with a focus on delivering insightful coverage tailored specifically to provide context for Mexican readers.
---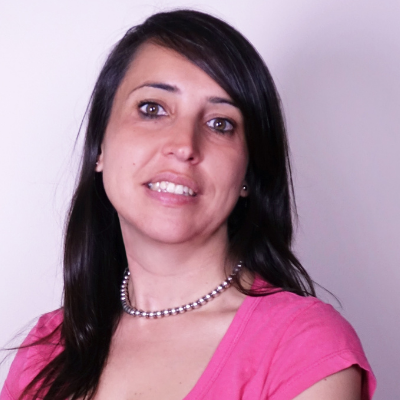 Rosa Jiménez Cano is an expert in startup-related topics. She brings over a decade of experience in covering the top tech trends across the United States, European Union, and Latin America. Rosa has had the privilege of conducting interviews with industry-leading founders and executives, further enhancing her understanding of the entrepreneurial landscape.
She specialized in technology and was the first Spanish-speaking Silicon Valley correspondent, with EL PAÍS, the number one Spanish-language newspaper in the world. She worked there for over 12 years where she gained experience in the VC investment landscape. Rosa has worked as the Americas Tech editor-at-large for Invertia, where she closely followed and reported on the startup world.
She currently writes for WIRED en Español and mentors startup entrepreneurs in storytelling, content, and media relations. Her beat covers startups, investors, tech disruptions, innovations, and new businesses, particularly in LatAm and the United States, and Spanish-speaking startups, investors, and innovations.
---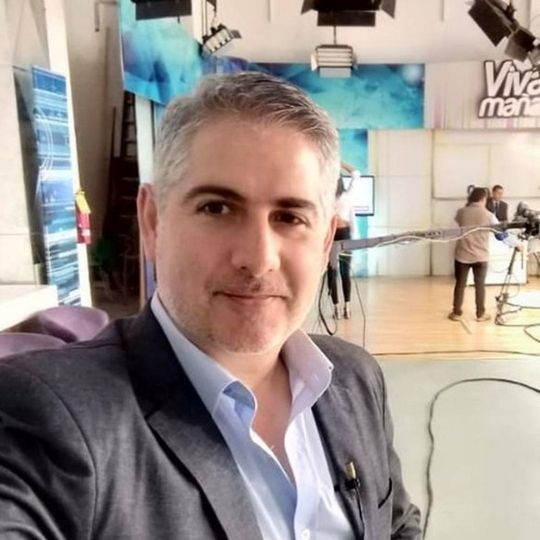 Fernando Quirós, Reporter at Cointelegraph en Español
Fernando is an Argentinian reporter that specializes in business communication, content generation, social media, dissemination of new technologies, networking and social communications. He has a sweet spot for all things Bitcoin and cryptocurrencies. Many of his pieces touch upon Blockchain and decentralized technology, so it comes as no surprise that he currently writes for Cointelegraph.
Fernando's extensive experience and varied background encompasses roles such as producer, coordinator, director, founder, press advisor, community manager and CCO. This has allowed him to not only excel in journalism but also enable him to share his expertise as a Digital Communications teacher at Universidad Catolica de Salta.
---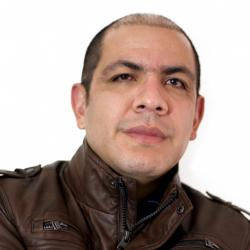 Writing is German's side hustle. This tech-lover is the CEO and Co-Founder of Cloud Seguro, a Cybersecurity consulting company based in Bogota that helps private and public companies in Latin America with innovative solutions that help them find and mitigate cyber risk.
Drones, cybersecurity and blockchain are all passions of German. He has a Masters Degree in Cyber Intelligence and he's a teacher at Universidad Externado de Colombia. An interesting fact about German is that he was a consultant for the Ministry of Information and Communication Technologies of Colombia in 2012.
---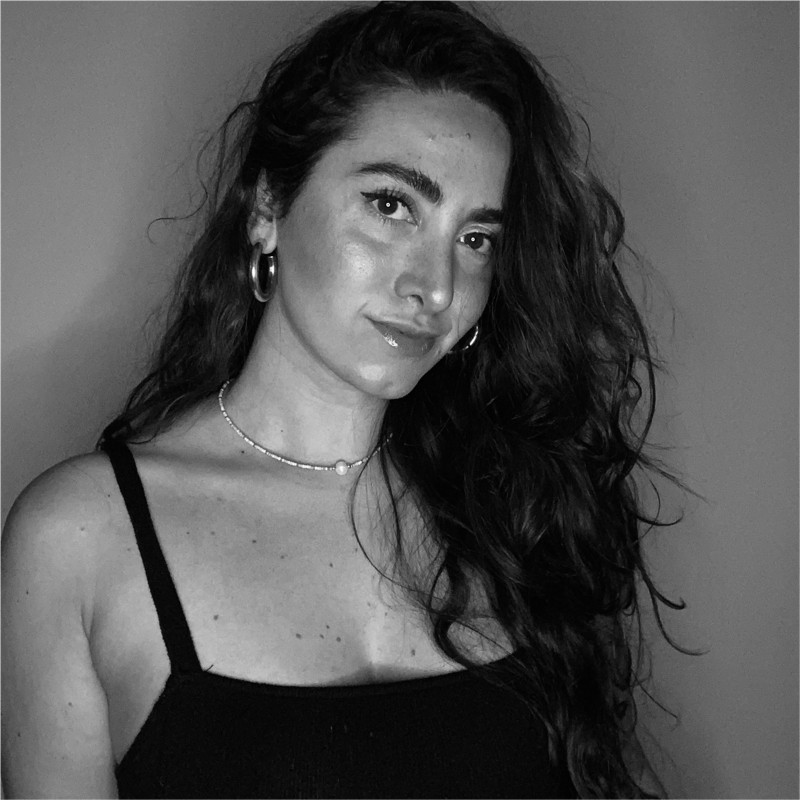 Ginger Jabbour, Tech Reporter at Expansión México
Having migrated to Mexico City during her childhood, this Lebanese journalist found a new home in her adopted city. Interested in social issues, Ginger studied Communications and Social Research with a Minor in Journalism at Universidad Iberoamericana, CDMX. Even though her beat is technology she also writes about global mobility, business strategy and economics.
In 2019, Ginger directed and produced a documentary titled "Thawra: memories of an expat" where she explored how ordinary people reflect and create art with the premise of revolution being the only way to change a country's destiny and future.
In her current role, she focuses on apps, gadgets and the internet, diligently exploring their impact on society. She's also part of Geek Hunters, a podcast by Expansión Mexico, where she contributes to thought-provoking discussions on all things related to geek culture.
---
Juan Alcaraz, Tech Reporter at El Colombiano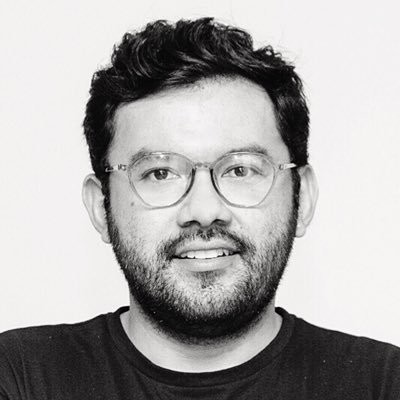 Juan Alcaraz is the winner of the Accenture Award for Journalism 2022, the first one of its kind in Colombia. In the category of "Present and Future of Work", Juan won with a compelling piece on the Metaverse. The article explored the transformative journey of a Colombian designer, highlighting the profound impact of media and its influential role in shaping lives and perspectives.
Ever since Facebook rebranded to Meta, this reporter has been at the forefront, covering all aspects and developments surrounding the Metaverse. While his primary beat revolves around technology, he also writes about diverse subjects such as economics, politics and LGBTQ+ topics.
---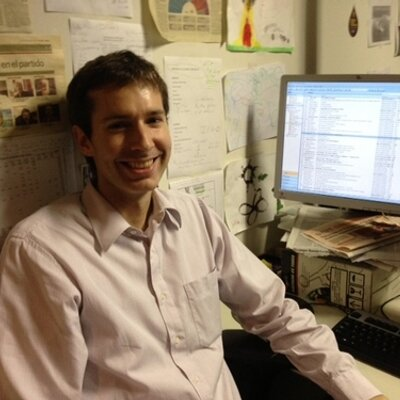 Ken Parks, Reporter at Bloomberg News
After graduating with a double major in Hispanic Studies and Business Administration at Lewis & Clark College, Ken embarked on a journey throughout South America. He moved to Chile for four-and-a-half years where he worked as Managing Editor and Reporter for English language newspaper News Review in Santiago where he gained a deep understanding of the local landscape.
He then worked as Senior Editor, Staff reporter and Mexico City correspondent for Business News Americas. His wanderlust then took Ken to Mexico to become part of Dow Jones Newswires. He then transitioned to Bureau Chief and Legal Representative for The Wall Street Journal/Dow Jones Newswires in Buenos Aires, Argentina. His current location is Uruguay, where he writes for Bloomberg News and covers a wide range of topics including technology.
---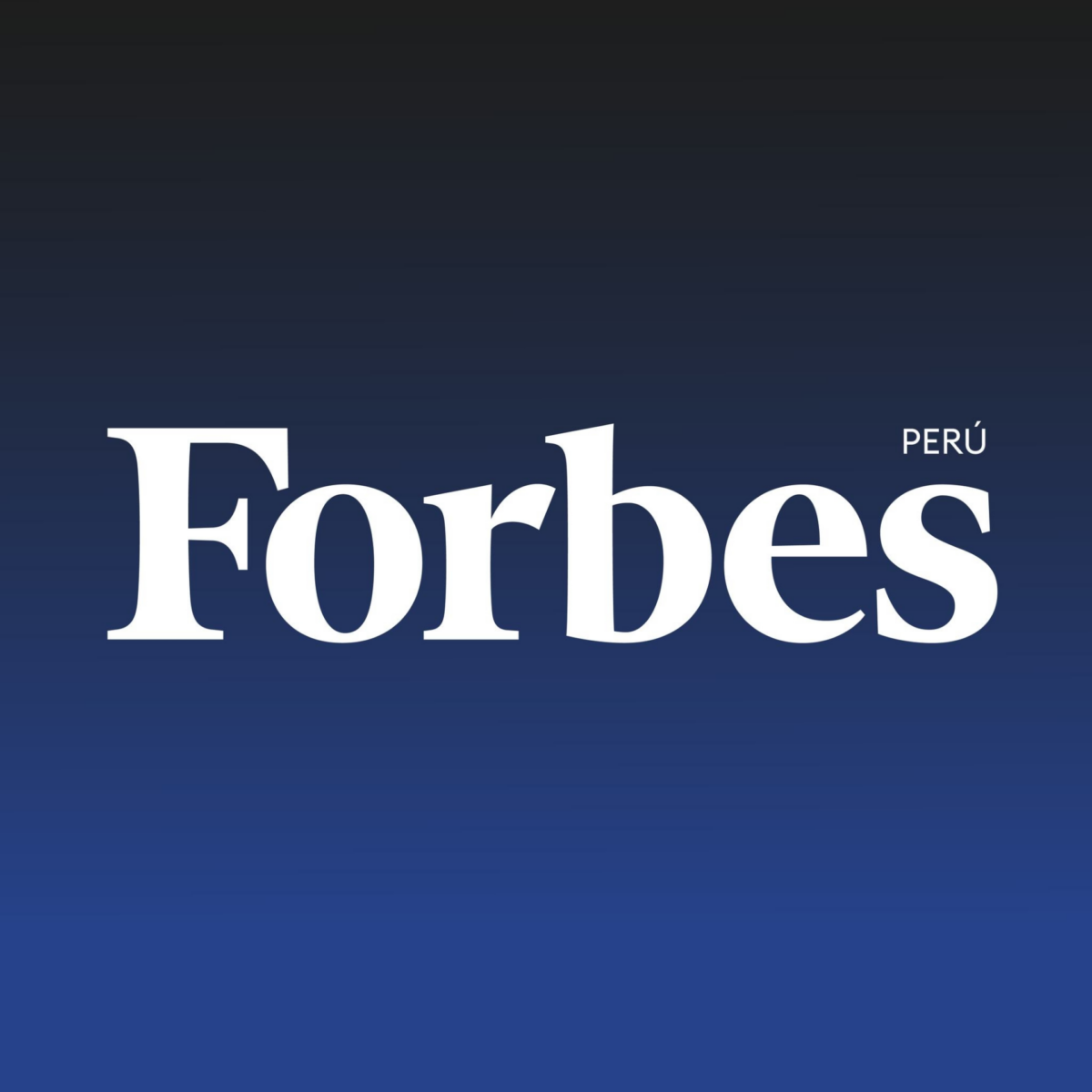 This Argentinian journalist is based in Peru. Her journalism path started at Revista Caras where she wrote chronicles and profiles on Argentinian public figures. After moving to Bolivia, Manuela worked as a consultant, reporter and correspondent. Her new home, Peru, has been the place where her expertise has flourished and taken shape. She's worked for more than 7 different companies in the media industry where she's been able to write about very diverse topics including economics, business, agriculture and politics.
Manuela currently works for Thomson Reuters as a Consultant and Forbes Peru as a full-time journalist. Some of her pieces can also be found in Forbes Colombia.
---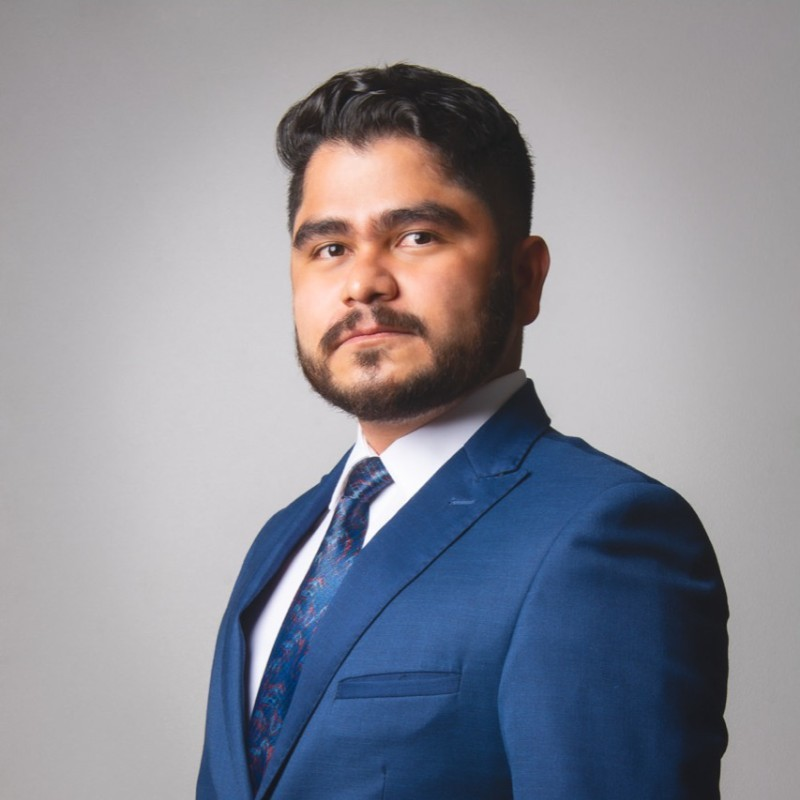 Raúl Parra, Reporter at DPL News
Raul, is a dedicated Mexican journalist who focuses on technology and telecommunications. With a keen interest in the entrepreneurial and innovative landscape, he specializes in covering the dynamic startup scene in Latin America and Mexico. His expertise particularly centers around the countries of the Andean Region, where he explores and reports on the latest developments and trends shaping the local tech industry.
As tech-savvy, data centers, cloud infrastructure, fintech, blockchain, cryptocurrencies and DeFi are all big areas of interest, Raul has over 50 certifications that cover a very extensive range of topics that go from Software Engineering to personal brand and beyond.
---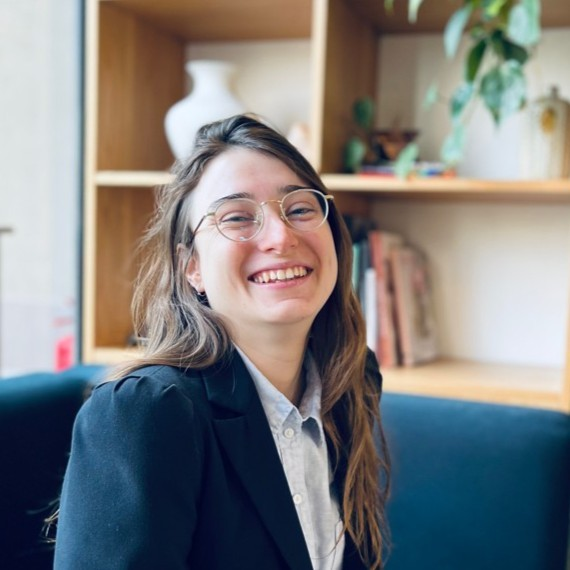 Isabela is a Brazilian reporter that covers technology, innovation and startups. She has a graduate degree in Communications and Political Culture from the Universidade Estadual de Londrina. Last year she completed a certificate in Data Journalist and Automation, with core themes that included programming in Python, data analysis and open-source intelligence applied to journalism.
She has expertise in managing social media networks and successful marketing campaigns. Moreover, her language proficiency extends beyond English, as she is also fluent in Portuguese.
---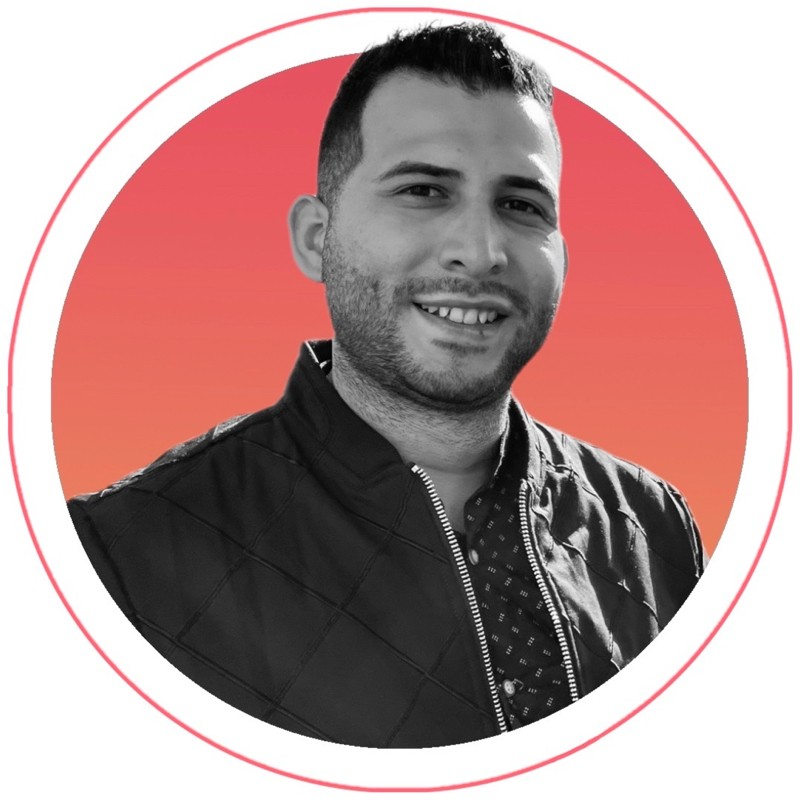 Diego Ojeda, Reporter at El Espectador
This Youtuber is a technology and business journalist with a focus on economics. His Youtube Channel is a library of different videos that report on new apps, new technological developments, updates about upcoming products and random topics. His channel offers a diverse and informative platform that caters to tech enthusiasts and those seeking well-informed perspectives.
Diego won the first-place Prize in Economic Journalism and the National Journalism Award. He's written about entrepreneurship, environment, life stories, technology and mobility.
---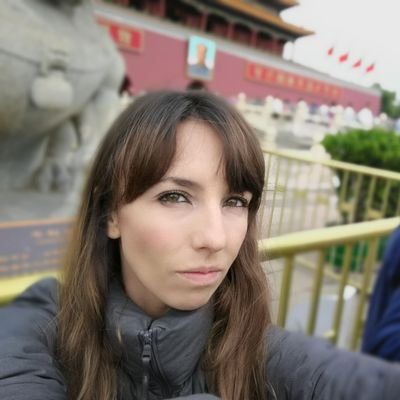 This tech and innovation journalist has contributed to various Argentinian media outlets. From Infobae and Buenos Aires Herald to Clarín and MUY, her diverse body of work showcases her versatility and comprehensive understanding of the subject matter. Her perspectives can be heard on La Tarde de CNN, a popular radio show, as well as on the broadcast 'Otra ronda de lo mismo' by Conexión Abierta. Additionally, she has appeared as a guest columnist on 'Azzaro al horno' aired on FM Latina.
Her bilingualism has allowed her to also write for international publications like Fields Magazine. In addition to being an official translator, Desiree also has experience with social media after working as a Community Manager.