Although some professions may be facing an uncertain future, marketing isn't one of them. The US Bureau of Labor expects the rate of employment for marketing professionals will increase by 10% over the next seven years.
This can be attributed to the growing demand for marketing services that can build brand awareness, increase customer loyalty and raise industry recognition. The marketing industry has also shown its resilience and agility in recent years, evolving in step with new technologies that improve service delivery and the ROI from marketing strategies.
The evolution of marketing from a 'nice to have' to a business necessity is thanks in large part to the innovation professionals in the field who combine their skills and experience with creative ideas and a tenacious attitude.
From fashion and healthtech to sustainability and social causes The Sociable presents its list of 50 marketing leaders under 50 who are helping to raise the bar for marketing campaigns across industries and creating new standards for 2024 and beyond.
---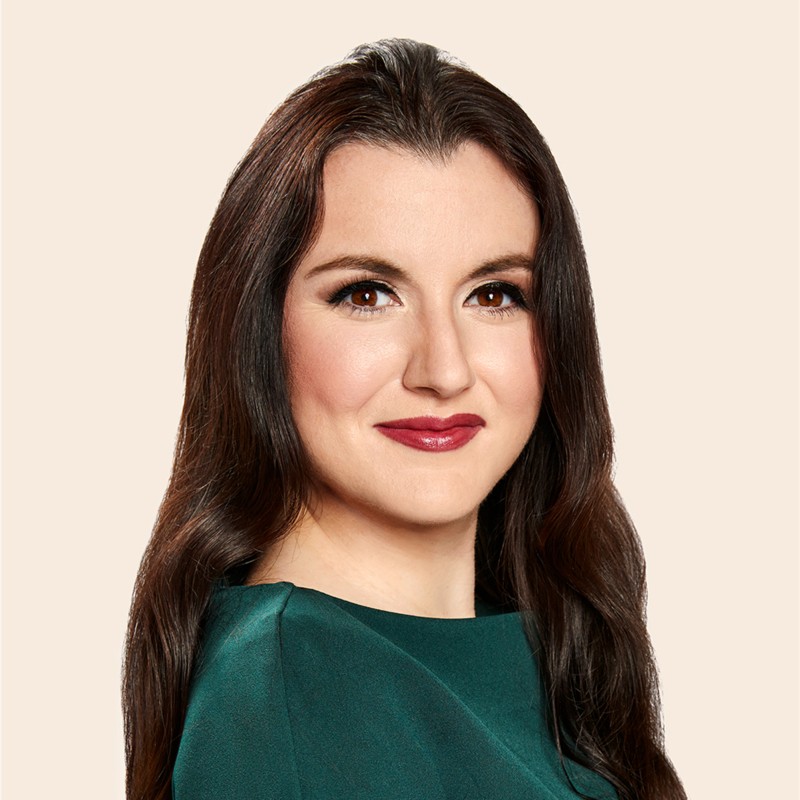 Instacart is a grocery delivery store that is transforming lives around the world. Having worked at Facebook for ten years as the head of the Facebook App, Fidji went on to become CEO of Instacart at the age of 35. Together with her team, they continue Instacart's development and determination to stay competitive in the cutthroat delivery service industry. Fidji has a Masters degree from HEC Paris and the UCLA School of Management.
---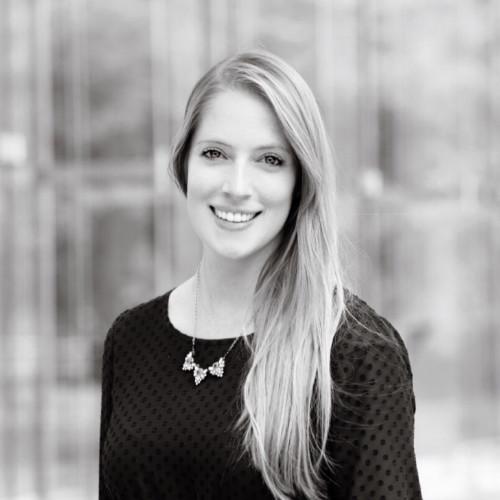 Cara is an accomplished marketing executive and Marketing Director at Hypothesis, a mission-driven organization that supports educators and researchers with collaborative annotation tools. She has over 12 years of experience in the industry, which gives her the ability to deeply understand and react to evolving industry trends. She also has a passion for emerging technologies and is skilled at integrating new platforms and channels into existing marketing programs. An advocate for diversity and inclusion in the workplace, Cara formerly worked with organizations including the Hyatt Corporation and Harvard Business School.
---
Falon Fatemi has stood out from the crowd from an early age. She secured a full-time position at Google at the age of 19 and later went on to launch Node in 2015, a cutting-edge data analysis tool for corporate sales and marketing teams.
Falon is also the CEO of Fireside, which she co-founded with Mark Cuban. Fireside is the only platform that allows brands to own their fandoms create fan experiences that drive monetization and franchise growth. Fireside's industry-first interactive streaming technology powers over 2 billion in reach of brands launching next-generation networks, including household-recognized D2C businesses and celebs, major brands, sports leagues, and broadcasters to create the fan-driven franchises and products of the future.
---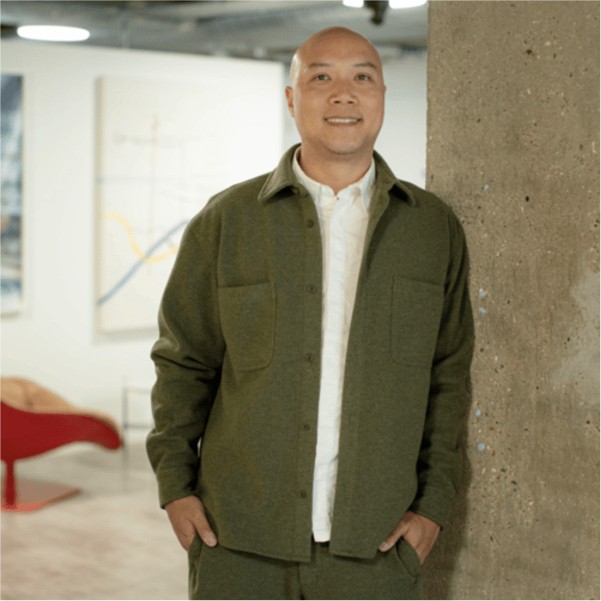 London-based Nick Tran has worked in-house some of the biggest global brands. He served as Hulu's vice president of brand marketing and culture and is also the former head of marketing at TikTok.
Currently Nick is the chief marketing executive at Farfetch, a global platform for luxury fashion, connecting creators, curators and consumers.
---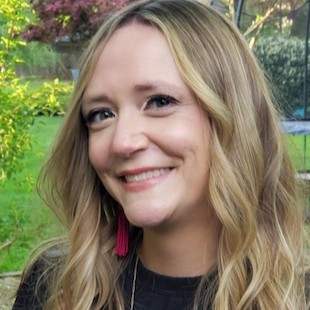 With over 15 years of experience, Lorraine (Suwala) Kraus is a customer-centric marketing leader with a proven track record of success in driving sustainable and profitable growth for brands across a diverse array of verticals.

She's the head of marketing at Kintsugi, a company that uses AI-powered software to detect signs of clinical depression and anxiety from short clips of free-form speech. Lorraine is known for her innovative and strategic thinking and deep knowledge of customer analytics, consulting, and relationship building. As an influential and inspiring leader, Lorraine is adept at building dynamic teams and strong partnerships with clients and colleagues. She's passionate about enabling positive change and consumerism in healthcare and believes customer-centric marketing is the key to success in today's rapidly changing landscape.
---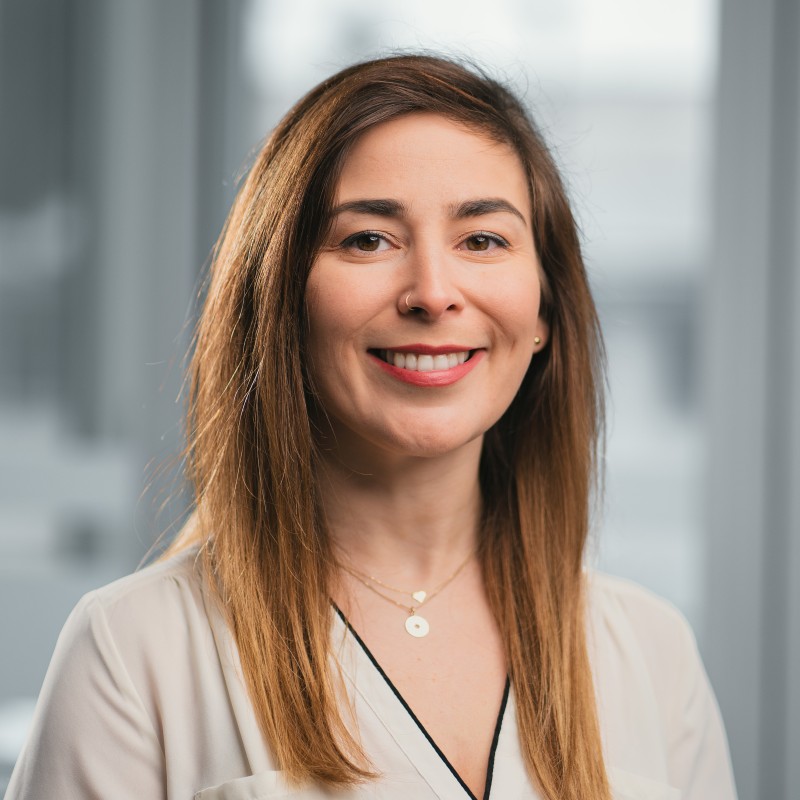 Eva Almašiová Marketing and Public Relations Manager at Fuergy
Eva Almašiová is the Marketing and Public Relations Manager at Fuergy. With a strong passion for sustainability, technology, and renewable energy, she possesses a diverse professional background, having gained extensive experience in project and finance controlling, community and social media management, and social work.
At Fuergy she is part of a specialized team with decades of experience in the energy sector that has a shared passion to create a better future, determined to challenge the foundations of the outdated energy business and establish a new energy ecosystem.
---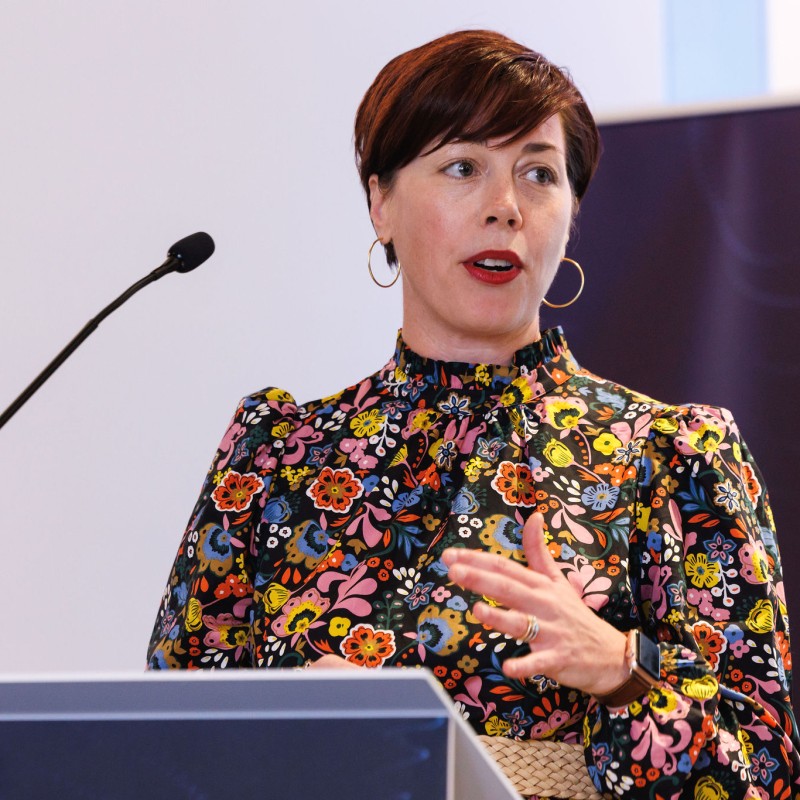 Whritenour is the CEO of Seventh Generation, a company driving change in the era of climate change. The company was acquired by Unilever in 2016 for $250 million.
During her nine years in the company, Alison held roles in brand marketing and also worked as Head of Sales.
---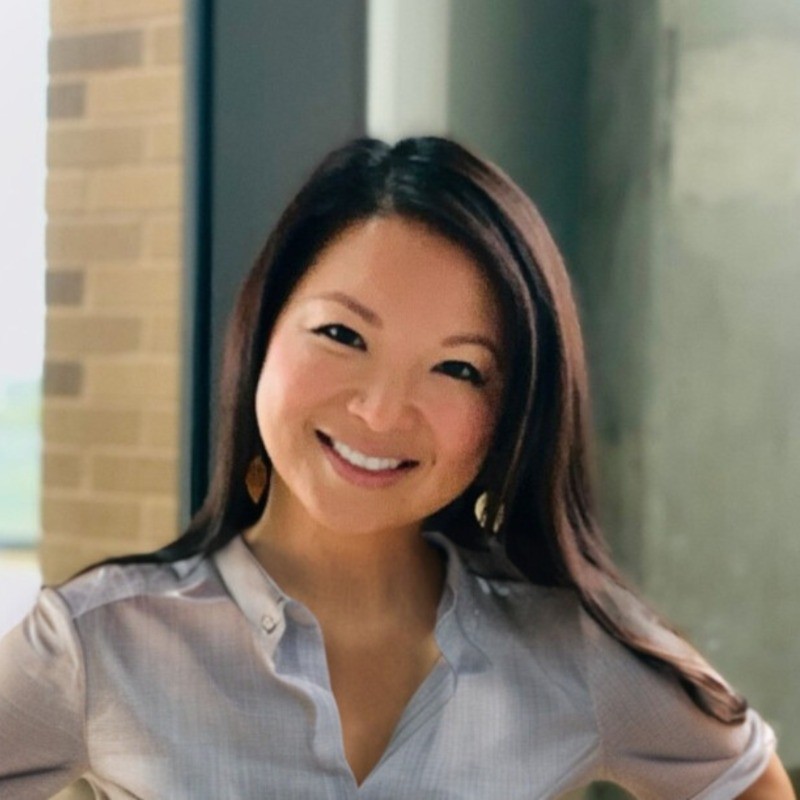 Tina Wung is an experienced growth marketing expert who has successfully launched products and services at top consumer goods companies. She is passionate about helping businesses innovate and grow and has developed and executed innovation strategies for consumer goods companies, led product launches that became multi-billion dollar businesses, built and managed high-performing teams, and advised startups and venture capital firms on innovation and marketing strategies.
Day to day she is focused on leveraging her expertise in Growth Marketing at Nisum. This California-based digital commerce leader helps businesses transform and grow through digital processes, insights and analytics, blockchain, business agility, and custom software development.
---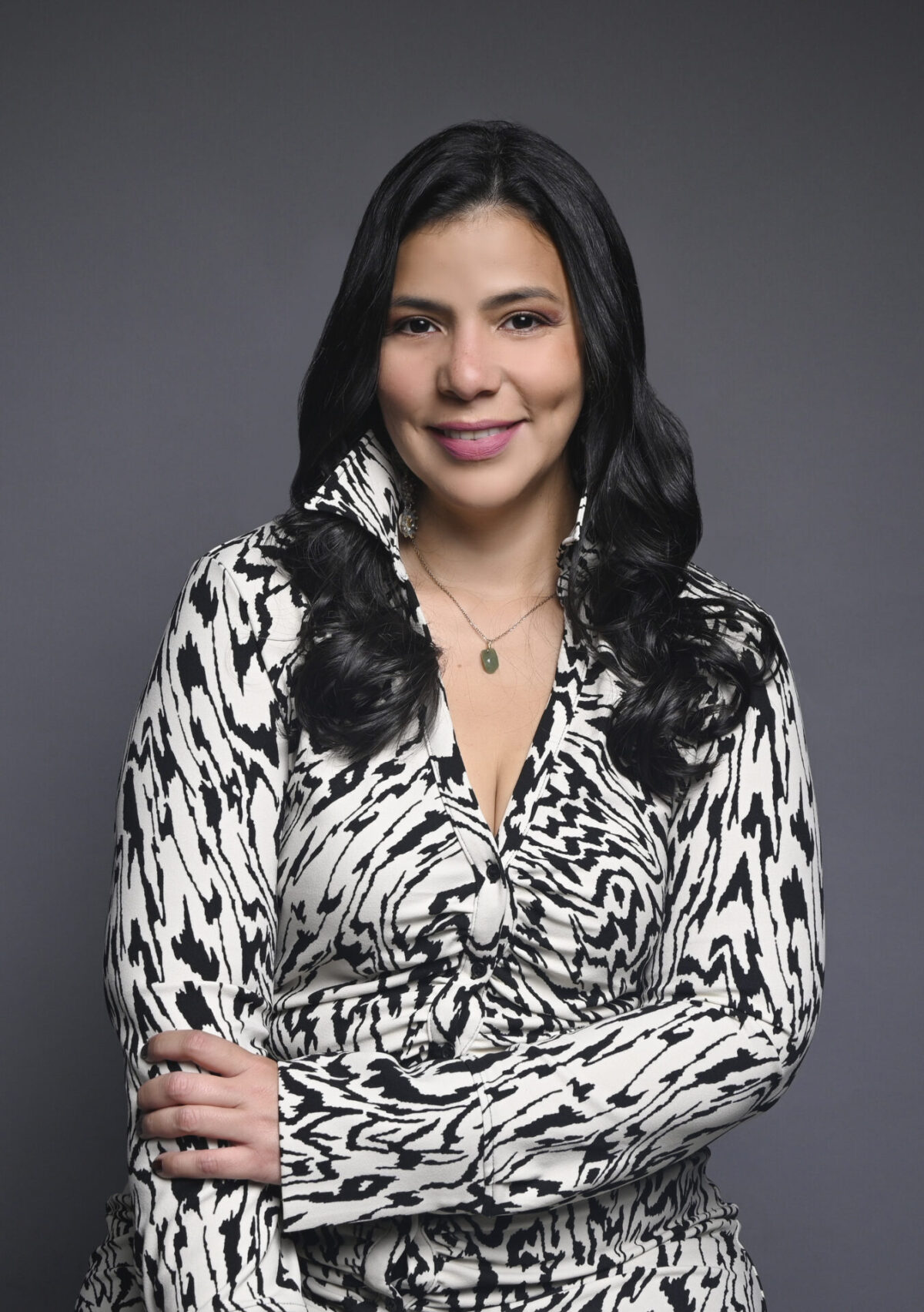 Gina Centanero is a leader at PROTalento, an EdTech company that helps people enter high-demand industries. She is experienced in managing development projects that transform communities.
Gina is passionate about using technology to make education accessible and is making a difference in Latin America by providing skills for high-demand industries.
---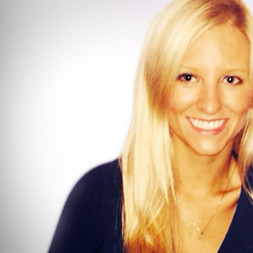 Before being approached by a friend about starting Deciem, "The Abnormal Beauty Company," Kilner began her career in beauty at Alliance Boots as a marketer. Since then, she has played a vital role in bringing on brands for the business, growing Deciem's worldwide presence and strategy, and leading the organization through a trying time.
Since becoming sole CEO in October 2018, she has grown the company to a $460 million enterprise.
---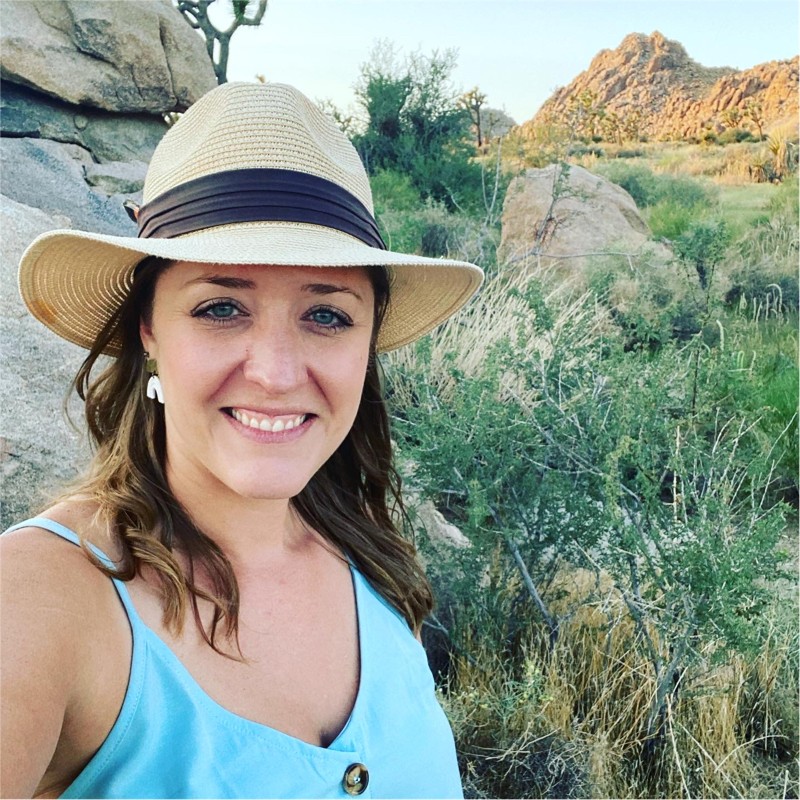 Norelle Done is an executive-level marketer and former agency co-owner. She has spearheaded strategy, communication and implementation of campaigns for B2B and DTC brands, integrating a full stack of martech resources and a human centered approach. Norelle is currently the Director of Marketing for Viking Pure Solutions, a sustainable cleaning technology company that installs and maintains proprietary electrolyzed water generators at schools, hospitals, senior living communities and other commercial facilities to make cleaning and disinfecting safer and more sustainable. Since joining the team in April 2022, Norelle has been the driving force for Viking Pure's brand awareness and customer demand generation by using a multi-faceted approach to engage the company's target audience in several different industries.
---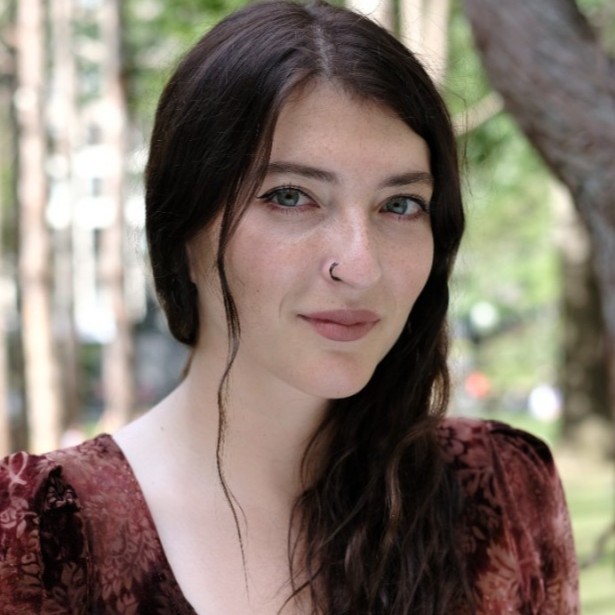 Ally Mason, Marketing Lead of Skystem
Ally is a marketer and writer passionate about product storytelling through balancing creativity and data analytics. She has experience in media and community management and has also written for political campaigns and humor publications. Ally's strength lies in effective communication and narrative building, believing in holistic marketing that embraces the entire business and customer journey. She is the Marketing Lead of Skystem.
---
Nathan Roth is Head of Marketing at Jump Crypto. Prior to this he was the CMO at Hinge, the popular dating app that became the fastest growing app in 2017 across America, the UK, Australia, and Canada.
In 2020, he helped to devise a range of new products and features to transform the in-app dating experience and help potential couples build better virtual connections.
---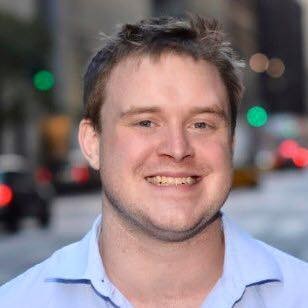 As CEO of Crescite, one of the leading up & coming Web3 brands, Edward is an accomplished leader and marketing expert. He earlier led Fordham's University's incubator program, and later worked on President Biden's campaign and ran for Mayor of NYC. Crescite is supporting Web 3.0 and innovation efforts for faith based institutions and ESG investments.
---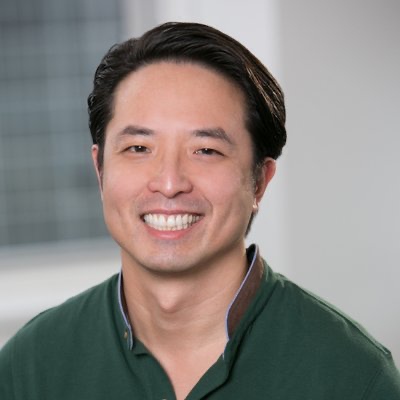 Steven Tristan Young is the very able CMO at Poshmark Inc. Steven also earlier worked as the Vice President at Grubhub, where he acquired growth mindset skills and customer loyalty. In his current position Steven helped the company to expand and grow despite challenges borne from the COVID-19 pandemic.
Steven is an experienced professional passionate about building high-performing marketing teams and scaling high-growth businesses. He is well-versed in developing market rollout strategies and ROI-focused media investment plans.
---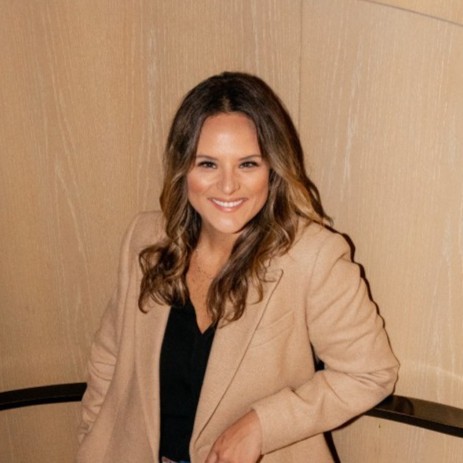 Liana is the CEO of Folx Health, and spent most of her career as a strategist and innovation leader and she is also one of the top philanthropists in her country.
Liana was the Chief Marketing Officer at Skillshare, overseeing brand marketing, acquisition, communications, partnerships, and sales. Before that, she served as the COO of Blockchain. Under her leadership, Blockchain's user base grew from 4 million to 40 million in just two years. Liana's philanthropic efforts earned her recognition, including being listed as one of the "Top 20 Philanthropists under 40" by the New York Observer.
---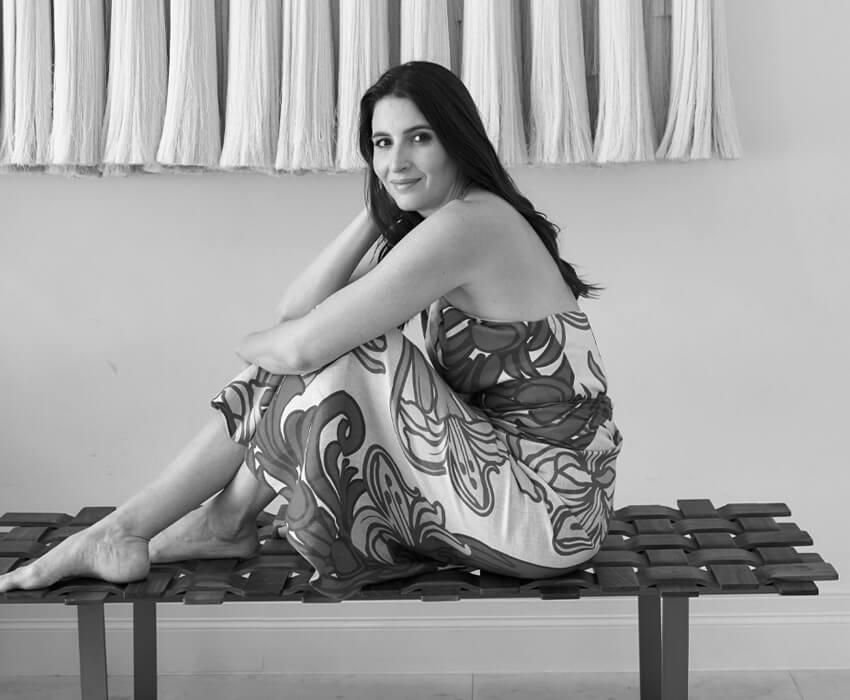 Estefania Lacayo is the co-founder of the Latin American Fashion Summit and TRIBU, a members-only networking app for fashion and design professionals. Estefania is dedicated to elevating and enriching the Latin American fashion industry by leveraging her 20 years of experience and expertise. Estefania also works with Glasswing International and is a member of the Freedom Council. She began her career at Vogue US, worked for six years as the PR Manager at Vivre, and later launched EL Consulting. Estefania is commited to initiatives that promote inclusivity, defend human rights, and empower minorities, using this purpose to build communities and deliver progress.
---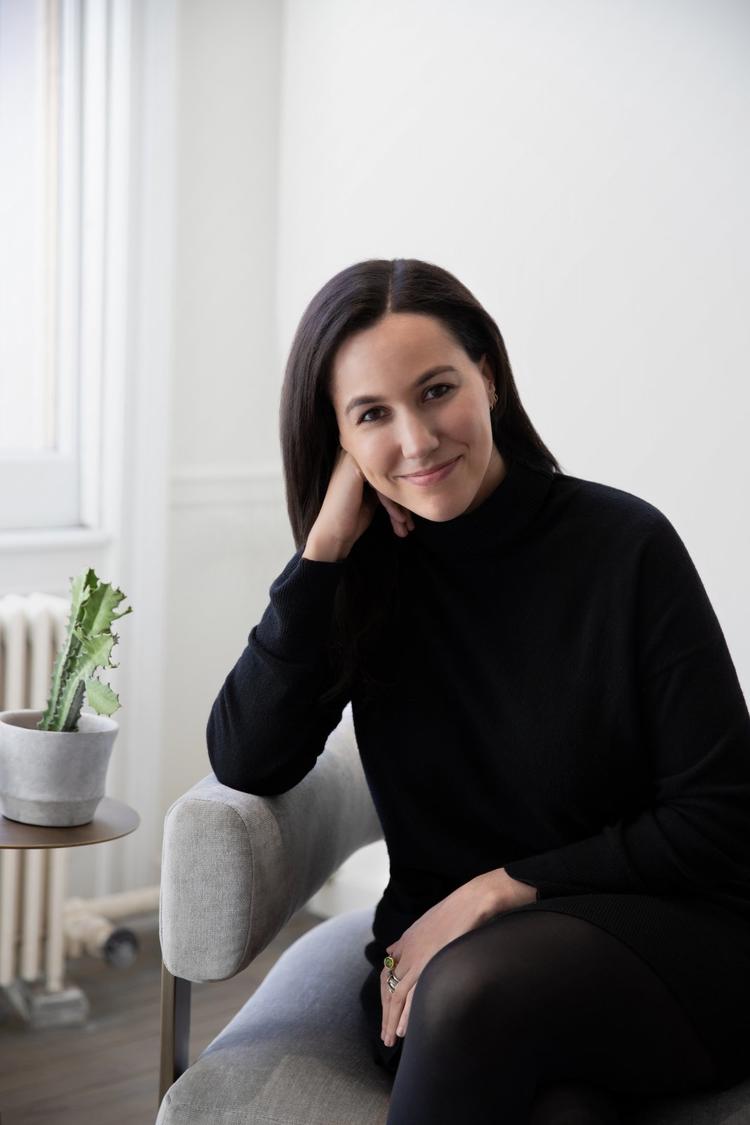 Selena Kalvaria, Senior Vice President, Brand & Client Engagement at Gucci
Selena Kalvaria works as Senior Vice President for brand and client engagement at Gucci. Prior to this she was the Chief Marketing Officer at Away. Her previous roles include CMO of JRSK and Brand Manager at Anheuser and Diego Inc., to mention a few. She helped Away launch a pet transporter, campaigned for voter turnout, and partnered with other grand celebrities like Serena Williams, which has since accelerated Away's growth.
---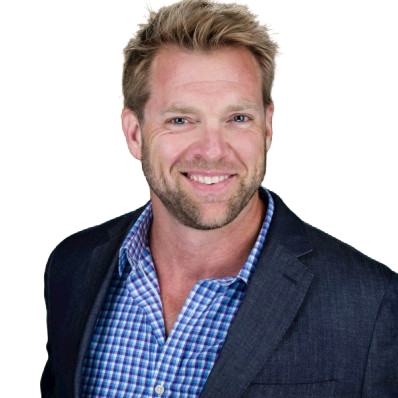 Russ Cobb is Chief Marketing Officer at PurpleLab, a healthtech company looking to make healthcare speak a single unified language to drive better outcomes. He is a senior executive leader with a reputation for generating awareness and driving growth across the SaaS life sciences, healthcare, and biotech.
Earlier Russ served as Vice President, Enterprise Marketing at Change Healthcare.
---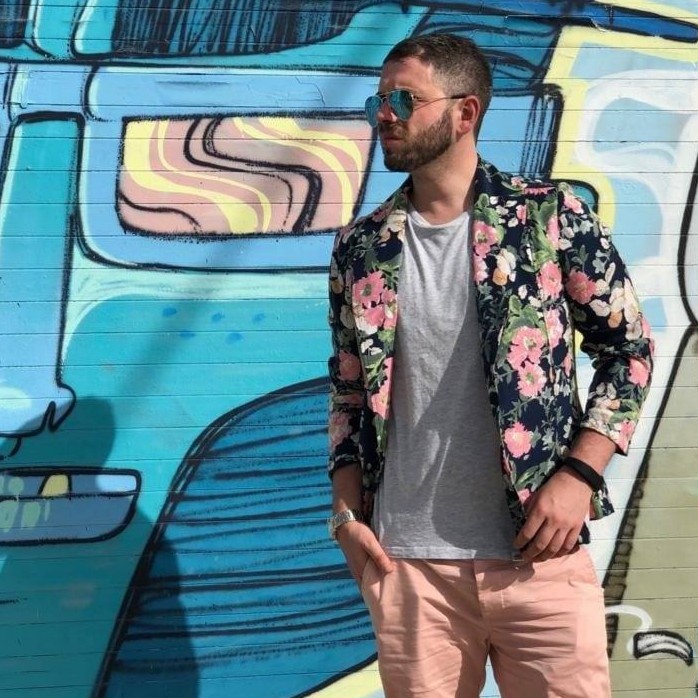 Stuart Meczes, Creative Director for Contnt.io
Stuart Meczes, or "The Wordsmith," is a bestselling author with five novels. He is a copywriter for major brands and start-ups, specializing in cryptocurrency and decentralized finance. Stuart's work has been featured in publications such as BSC News, Coin Telegraph, Yahoo, Benzinga, and Forbes. He has worked with companies of all sizes, including Deliveroo, The Vanity Case Company, and Alfa magazine. Stuart offers copywriting, editing, content creation, and creative writing services. He delivers professional and engaging content with a quick turnaround. Stuart is the creative director of a high-end content creation platform that gives chances to content creators of all backgrounds, with the mission to be the highest-paying percentage to content creators vs. rival platforms like Fiverr.
---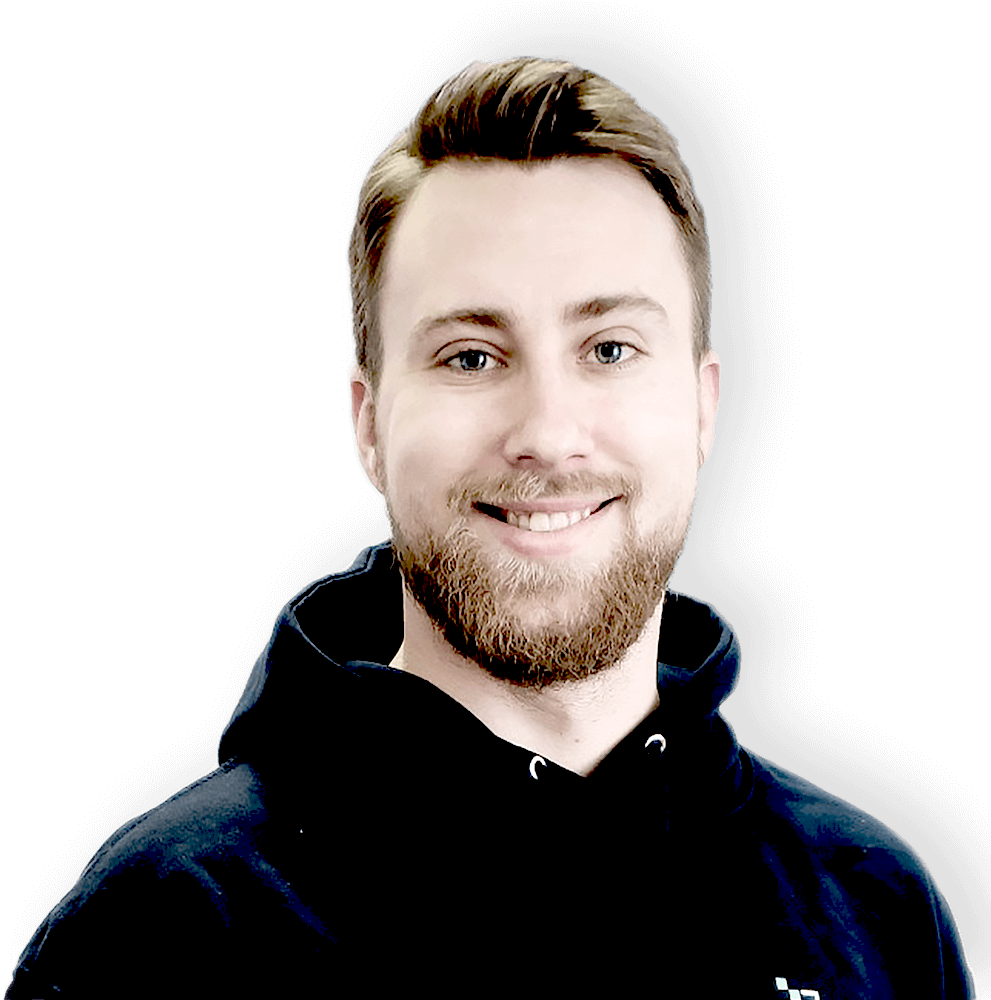 Alexander Lapshin is a marketing professional with over seven years of experience in B2B SaaS, focusing on content, growth, and visual representation. He graduated from the American University in Bulgaria with a BA in Business Administration and a concentration in Marketing. He is Head of Marketing at Transmetrics, a technology company that provides AI-powered analytics and optimization products exclusively for the logistics industry. While working at Transmetrics, Alexander continues to innovate while managing industry-focused marketing strategies that are essential for success in logistics.
---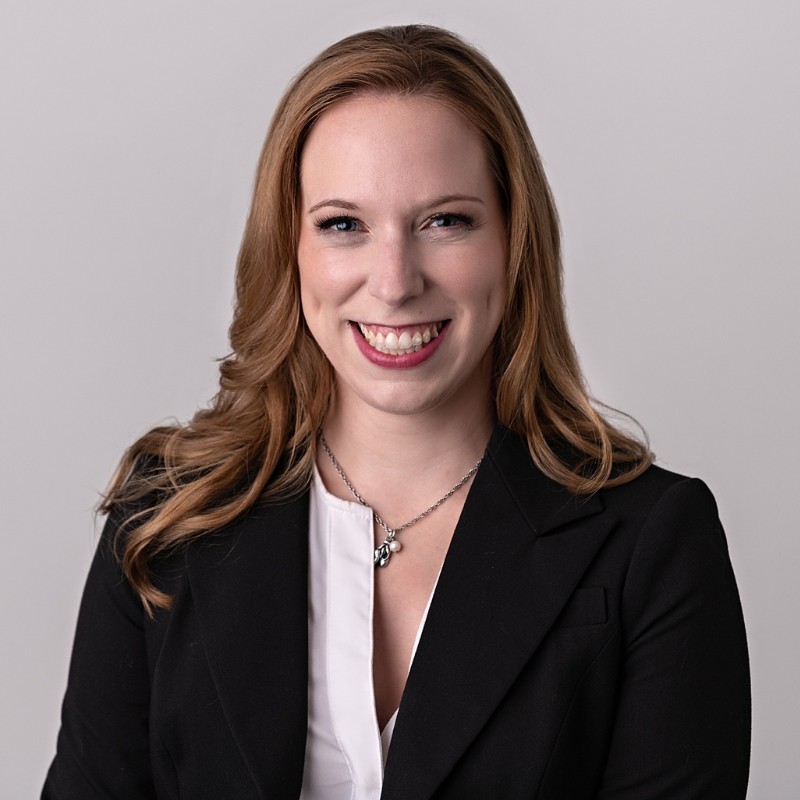 Lindsey Dinneen has over ten years of marketing experience in various industries, including Medtech, performing arts, fitness, wellness, startups, B2B services, hospitality, and event management. She successfully founded a nonprofit dance company in 2015 and a dance studio in 2016, using digital and traditional marketing channels, strong branding, and organic marketing strategies. She holds a senior marketing role at Velentium and is the Chief Marketing Wiseguy at Marketing Wise. Additionally, she offers online dance, stretching, and mindfulness courses. Lindsey is also a Texas A&M University-Texarkana's Digital Marketing Program board member. She has an MS in Management & Leadership and an MBA. Lindsey and her husband embrace the digital nomad lifestyle.
---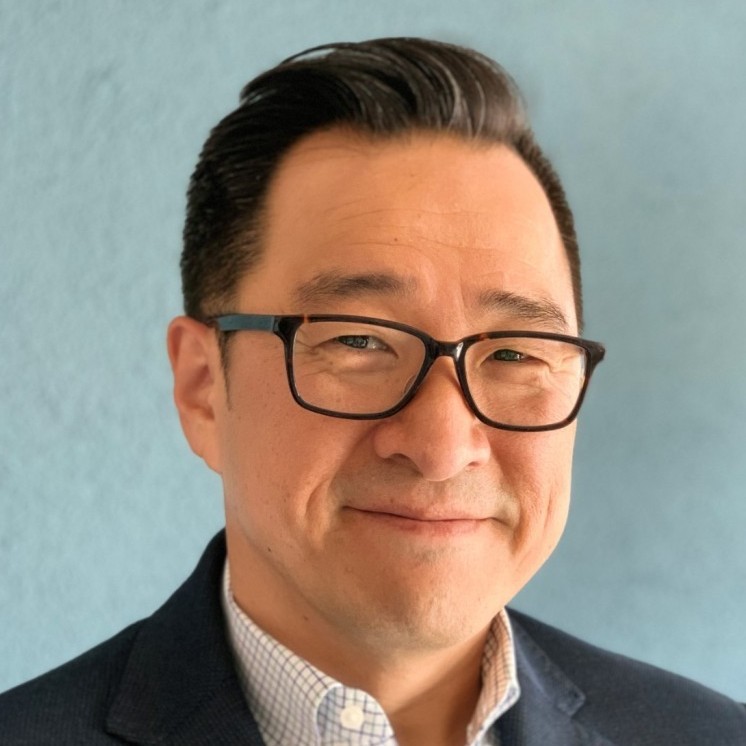 David Yang, Senior Director of Global Communications
David is an accomplished communications strategist and marketing leader with a proven track record of success in building, promoting, and protecting reputations. He is known for his insights, opinions, and marketing recommendations and has gained wide respect within the company and from the media.
---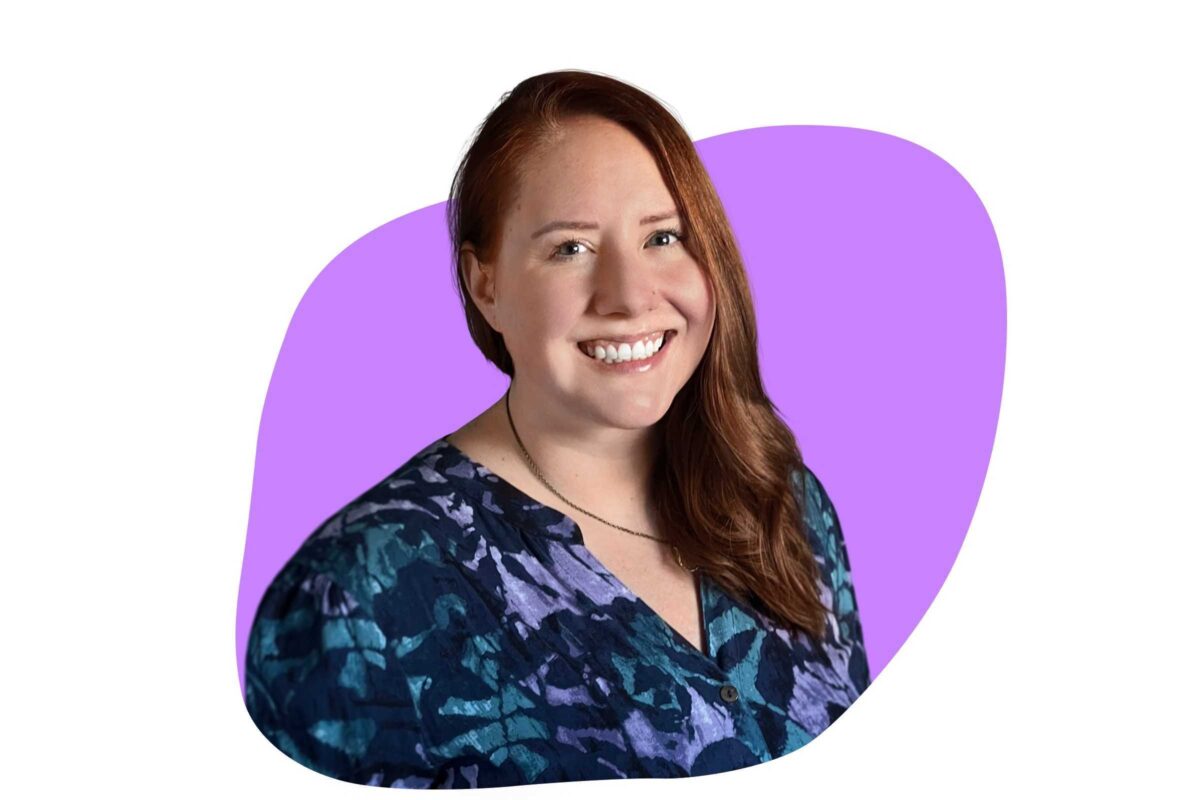 Brittany Gunter is Head of Global Marketing at Tigerhall, leading the company's expansion into the US. She has over 12 years of marketing and sales leadership experience, including essential roles at tech companies like Faction, where she transformed marketing into a key driver. Her leadership is based on empathy and empowerment, fostering a team culture that promotes talent and encourages innovation. Under her guidance, marketing goes beyond numbers and click-through rates to focus on meaningful engagement and measurable impact.
---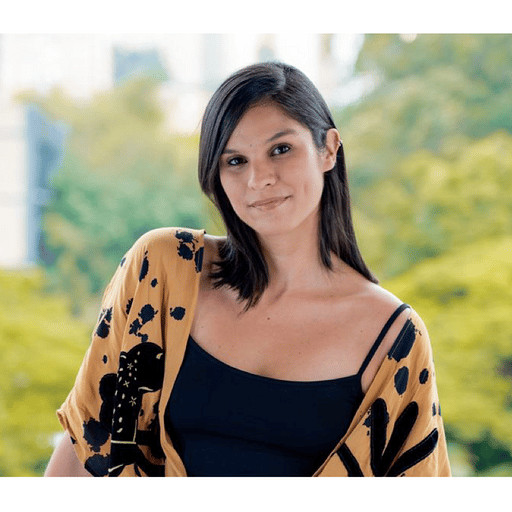 Daniela Restrepo is Vice President at Publicize, a PR and communications company for technology startups. She is is also a Mentor at Founder Institute, one of the world's largest startup accelerators, and is a Contributor at Entrepreneur Magazine, SocialGeek and Pulzo.
Daniela is a graduate of Pontificia Universidad Javeriana, with a degree in social communications and PR. After gaining experience in a wide range of industries such as retail, fashion, marketing, sales, international brand management, and strategy execution, she has developed a strong passion for storytelling, strategic thinking, tracking the latest trends, and creating campaigns that showcase the personality of brands.
---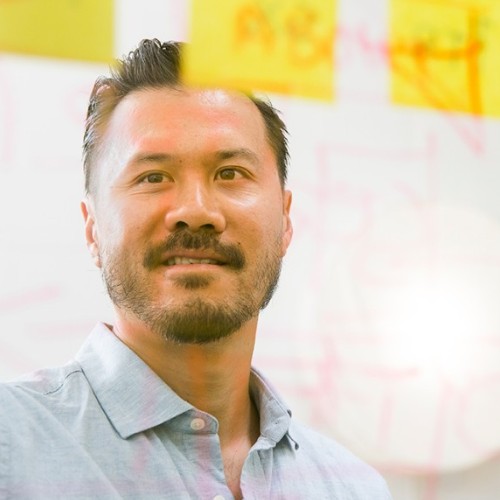 Alan So, Executive Creative Director at Skona
Alan So, the Executive Creative Director of Skona, is the perfect ambassador of art in the business world. Alan graduated as a graphic designer at Emily Carr University of Art and Design, and his career speaks volumes of his creativity and vision.
Sköna is a B2B creative agency specializing in marketing, branding, and design for innovative tech companies. Founded in Silicon Valley in 2003 and with offices in San Francisco and Stockholm, Sköna is known for its unique blend of high-tech expertise and Scandinavian sensibility. The company's mission is to build brave brands for the better, and Alan's expertise is fundamental to this. He's also a founder and board member of MEDIATE Art Group, a nonprofit arts organization that creates innovative art and music experiences by activating people, places, and environments.
---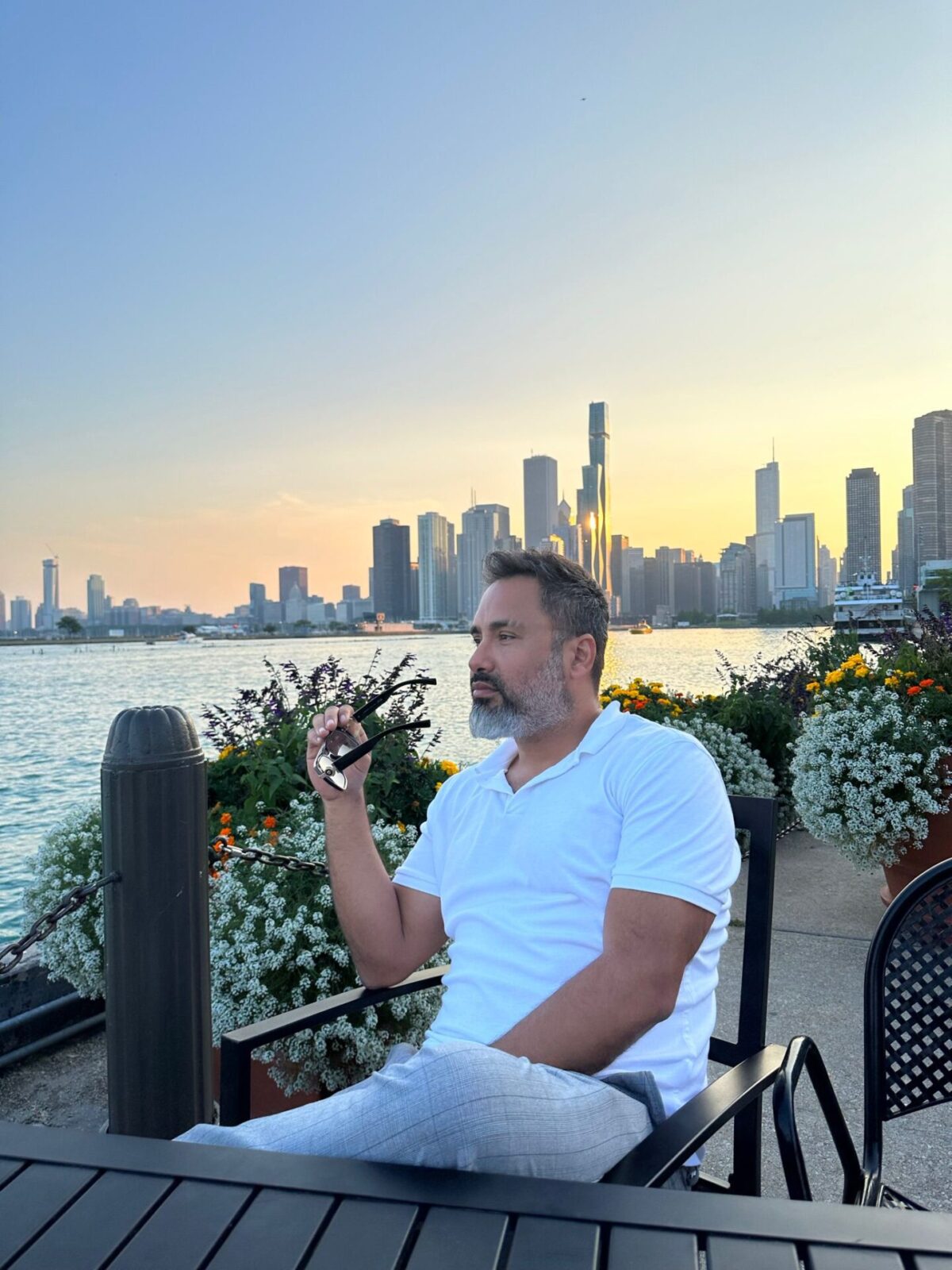 Gerardo Sandoval is a senior Growth Hacker with over 20 years of experience in digital marketing, cloud computing, and growth. He is the founder of several startups, and is recognized as one of the most prominent Hispanic influencers in the world of Growth Hacking.
His articles have been published in Entrepreneur, Forbes, Miami Diario, Diario Las Américas, and other regional publications. He is the author of "Growth Hacking: Growth Manual for Dental Practices" and "Growth Hacking: Growth Manual for Construction".
---
Veronica Nunamaker is the Director of Marketing and Member Engagement at the Dayton Area Chamber of Commerce. She is an active member of her community and has thrived in bringing awareness of Dayton, Ohio, as a hub for business growth for big companies. She's constantly active on LinkedIn and X (formerly Twitter) to show her followers how the Dayton Area Chamber of Commerce is committed to strengthening the alliance between its members and the locals.
She captains her ship with intelligence and sure footing, and her work has created an essential voice in Dayton Area commerce. Tirelessly bringing members of her community to training and empowerment events for local leaders, she gets the job done.
---
Allyson Fernandez helps to lead communications at Source Meridian, an enterprise providing its customers in the healthcare and life science industry with "early access to cutting-edge technology" using tools such as big data and artificial intelligence.
In addition to focusing on providing big data and AI-driven solutions, Source Meridian—which has offices in the United States and Colombia—specializes in healthcare interoperability.
---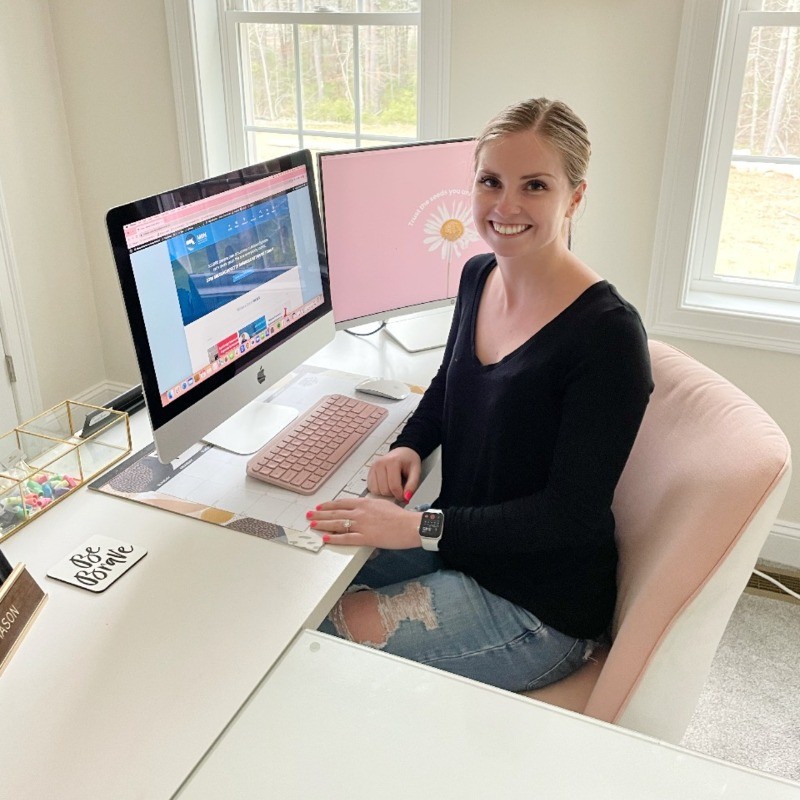 Ashley Mason built and runs Dash of Social, a content marketing firm specializing in social media, marketing strategy, blogging, and email marketing. Working closely with their clients, Ashley and her team help small business owners and entrepreneurs craft and execute value-driven marketing strategies to establish thought leadership, grow online communities, and build connections and leads.
Additionally, Ashley founded Massachusetts Business Network in 2022, the only statewide publication that provides free to low-cost resources that support organizations in increasing their visibility and establishing thought leadership through its podcast, blog, and directory. She has been featured in prominent publications such as TEDx, Business Insider, and HuffPost. She is a Board Member of the Brockton Visiting Nurse Association (BVNA), Middleboro Public Library, and South Shore Young Professionals (SSYP).
---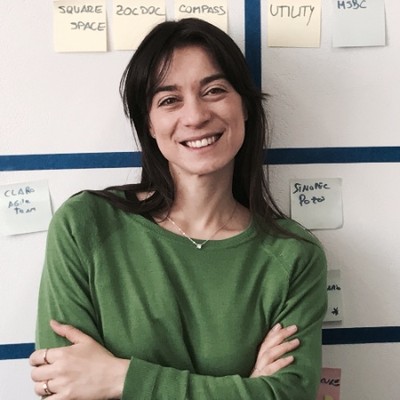 Eugenia has more than 20 years of experience working for technology-based companies. She has led the MarComm strategy of international companies such as Argano and Invite and renowned organizations such as ProMujer. This projects required her to lead and coordinate teams in Argentina, Latin America, and the United States.
Eugenia is also co-founder of Las Cabras, a company dedicated to managing mergers and acquisitions processes in the technology industry.
---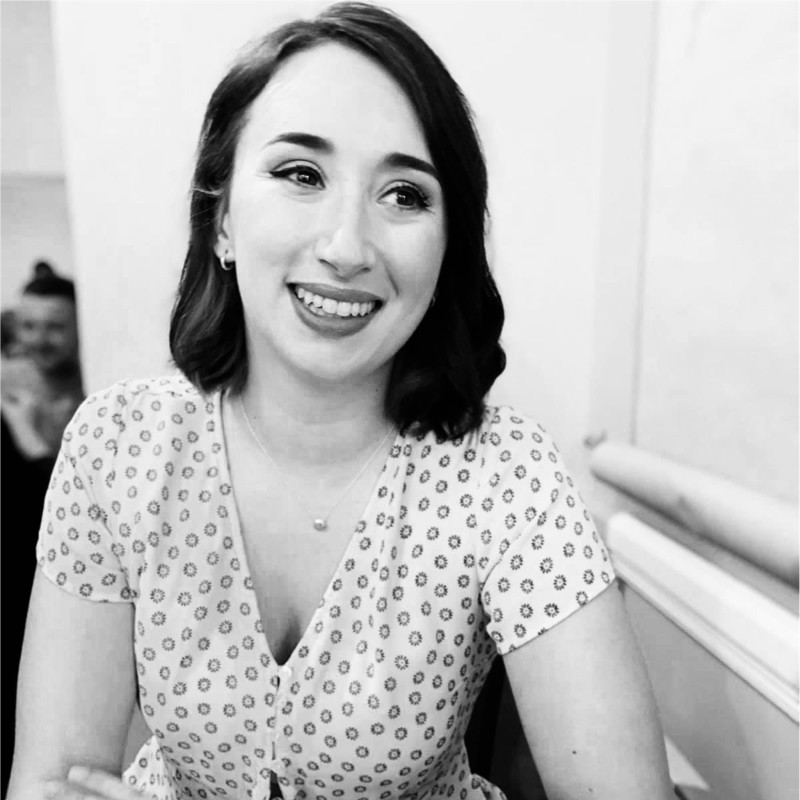 Jess Robson is the Head Of Marketing at Event Store. She has diverse work experience, from co-founding and directing multiple companies to holding senior marketing positions. In 2020, Jess embarked on their entrepreneurial journey again and founded Wild Rye Sourdough, a successful sourdough micro bakery. The business won several awards and was eventually sold in 2022 to pursue new projects.
In 2021, Jess worked as a Strategic Marketing Manager at Event Store before becoming Head of Marketing in 2022. Her work showcases her diverse skill set, entrepreneurial spirit, and success in various marketing and leadership roles.
---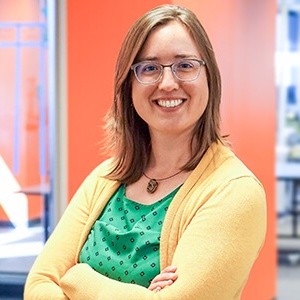 Katie Fritchen has diverse work experience spanning multiple roles and industries. In September 2018, she joined ManagedMethods as a Director of Content Marketing and held the position until 2019, when she was promoted to Senior Director of Marketing. Currently, she serves as the Vice President of Marketing at ManagedMethods Inc.
Katie has demonstrated skills in brand management, content creation, project management, and various software applications such as Salesforce and Pardot.
---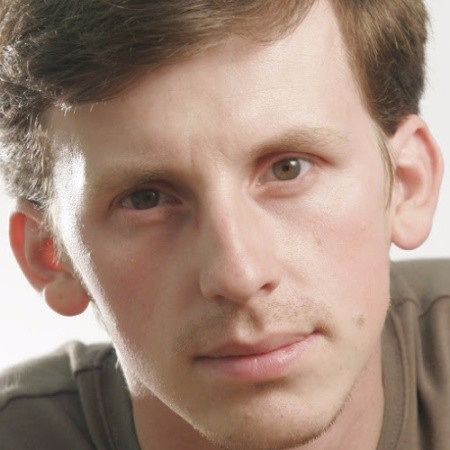 Jan Zaborsky has worked at Innovatrics since 2019 where is now a true content expert for the brand. Before this, he held various roles at TREND Holding including Vice Editor-in-Chief and Senior Editor. He was responsible for financial industry rankings and reporting on banks, insurance companies, and fintechs. He has also helped lead the company's digital transformation, including merging print and web editorial boards.
Jan Zaborsky obtained a Master's in Business Administration and Management at the Univerzita Komenského in Bratislava.
---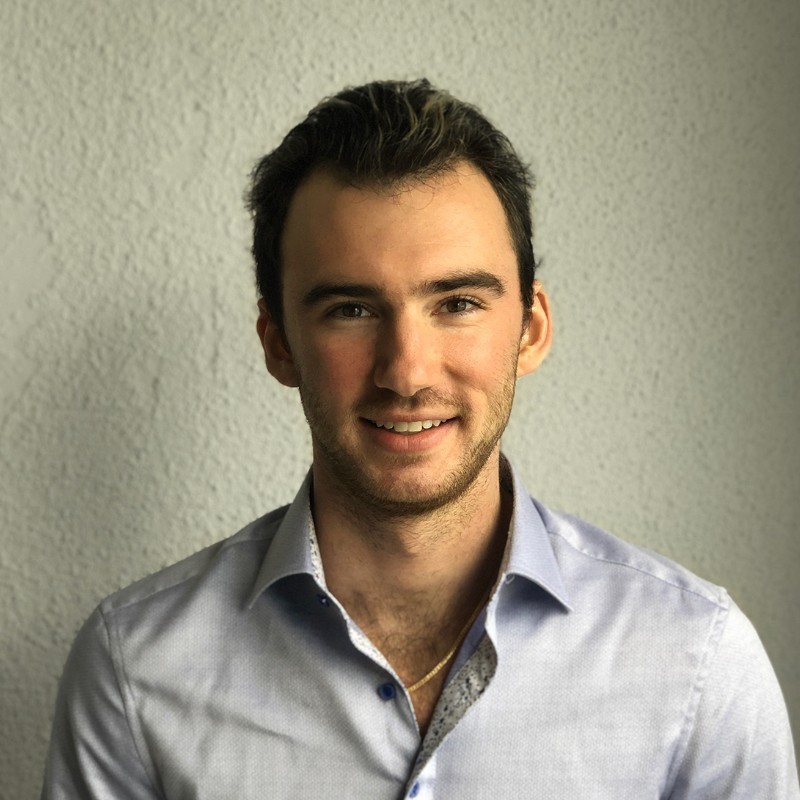 The manager at Boom & Bucket, Josh MacDonald, has over ten years of work experience. 2011, he founded Keyword Scout, managing advertising campaigns, contractors, outsourcing, customer service, and products as a solo founder. In 2015, he founded SerpClix, an advanced-level SEO software used by over 250 marketing agencies for their clients. In 2018, Josh co-founded Abella Eyewear, acquired within 12 months of opening, and achieved over 70,000 pairs of sunglasses sold within the first 12 months of operations. In 2020, Josh worked as the Director of Paid Media at func.media, managing five clients for the company and leveraging their full-stack technical background.
In 2021, he was a Consultant at Boom & Bucket and a Director of Performance Marketing at Rootine. He is a Manager at Boom & Bucket, "working with a team of superstars to bring a tech solution to a multi-billion dollar web 1.0 industry."
---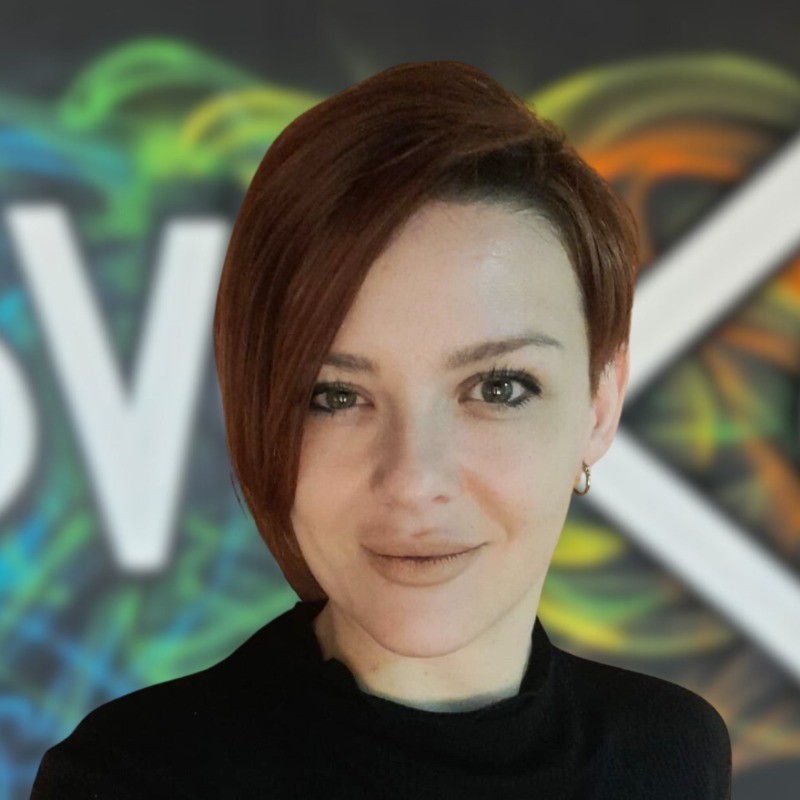 Nerina started as an Agile Manager and Product Owner at Novakorp and leads the Marketing and Communication team at Novakorp. She is responsible for developing and executing marketing campaigns that drive brand awareness and lead generation. Over the years, Nerina has held various roles in health and IT companies, including as product owner and and marketing manager.
In addition to her work at Novakorp, Nerina also serves as Head of Social Media at the Alexander Fleming Institute, where she is responsible for developing and managing the institute's social media strategy.
---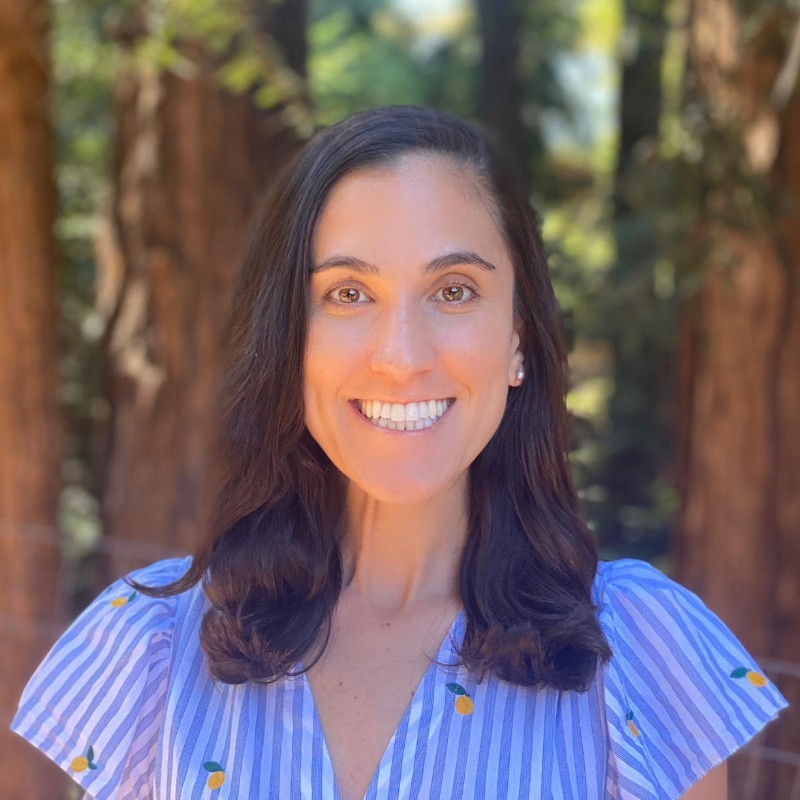 Emily Boschwitz is a passionate and creative marketer with a proven track record of success that every marketer dreams of. As Vice President of Growth at Vanta, she's leading genuine connections and growing communities around the board.
At Eight Sleep, she played a role in shaping the brand's success story, and as a co-founder of Coalition Operators she contributed significantly to its achievements. As an authentic, hands-on leader, she is shaping the future of marketing with her creative approach and deep expertise in the domain.
---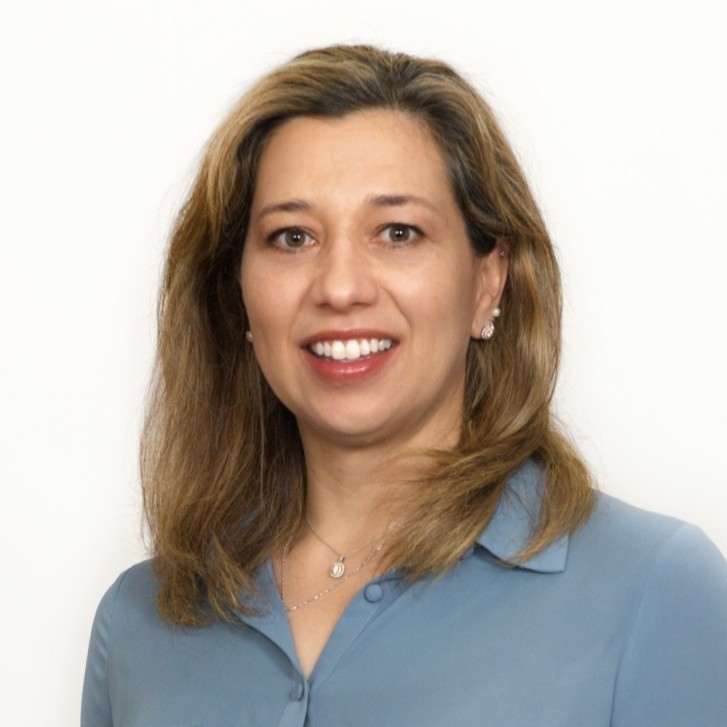 Meet Holly Romero, well-known in the marketing world known for her experience in content and television. As the Senior Manager at Ingram Micro, she is at the forefront of this American distributor of information technology products and services.
Holly's expertise extends to earlier producing end-to-end videos for commercials, content marketing, TV promotions, training, educational and fundraising videos, working in 5 different local television news stations, including at CW, ABC, FOX, CBS and NBC affiliates. She was earlier selected for 2019 Tribune Media Mentorship Program which prepared participants for senior leadership positions, and was named a Judge at Black Ambition.
---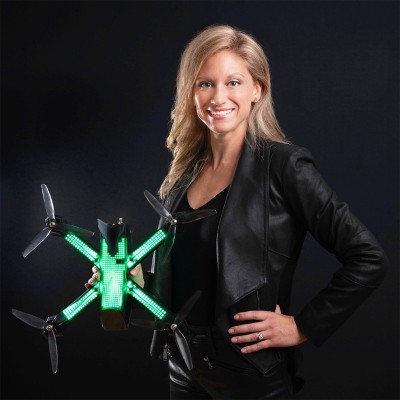 The visionary yet creative CMO is shaping the global marketing landscape at The Drone Racing League (DRL). Anne Marie Gianutsos has been recognized in Forbes' 2022 Entrepreneurial CMO List and is one of the driving forces behind DRL's meteoric rise, earning tags like FastCompany's Most Innovative Sports Companies title.
Also, she has amassed 13 million social media followers and won Best in Social Media at the SportsBusiness Journal Business Awards.
---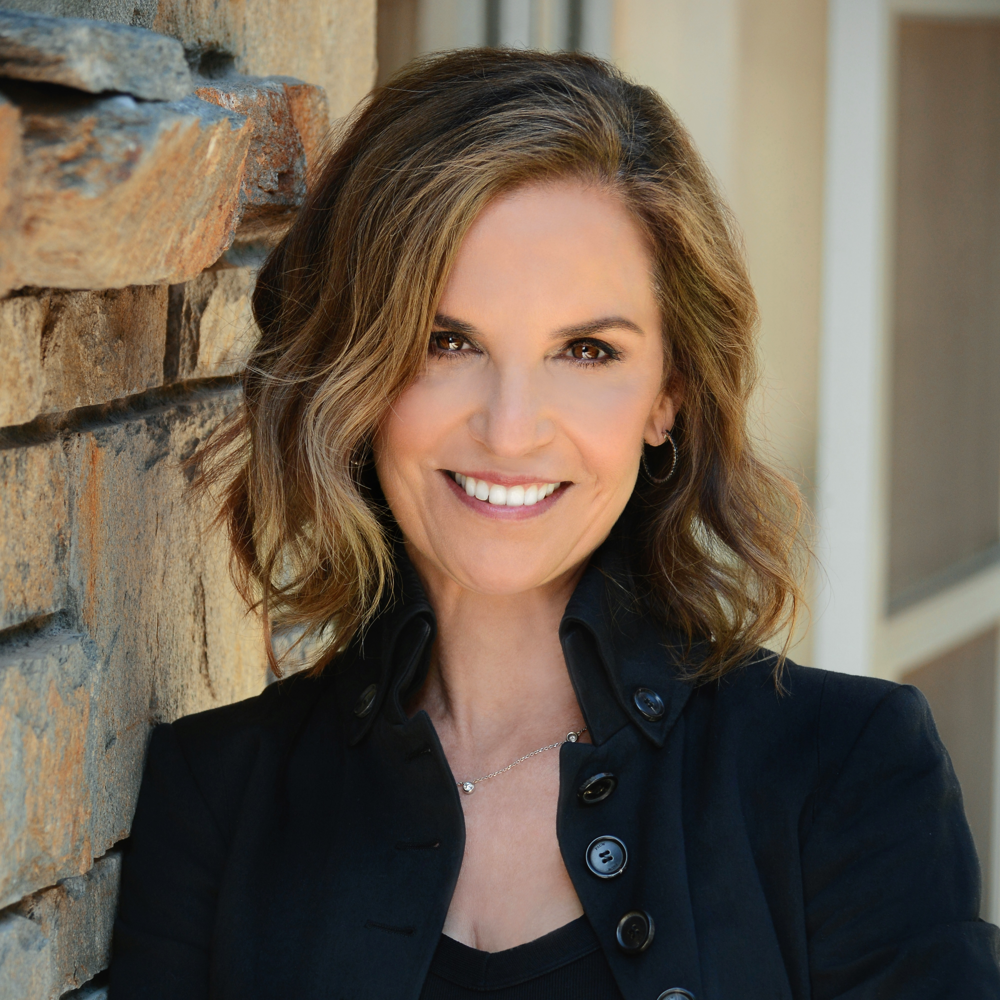 Jamie GutFreund, Board Member at The Ad Council
Proudly bearing the titles of Chief Growth Officer and Forbes 50 Entrepreneurial CMO, Jamie Gutfreund is a leader in the field of marketing.
Currently, she serves as a Board Member at The ADCouncil, and as Strategic Advisor at Anzu.io and Chief Growth Officer at Whalar. Additionally, Jamie is a valued member of the Sunday Dinner Community, offering support and insights within the marketing and creative sphere and helping aspirants in the marketing world to grow.
---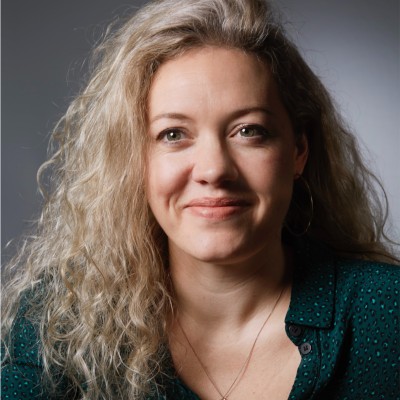 As an Engagement & Wellbeing Partner at PHD, Emma reshapes workplace dynamics, focusing on brand engagement, employer branding, employee wellbeing, and more.
Her strategy lies in organizational behavior, leadership, and internal communications. In her past roles as Head of Marketing she developed insightful marketing strategies, touching every part from PR and events to content and employee engagement. Emma's work in the marketing domain is commendable and is an inspiring example of how empathy can shape positive workplaces.
---
A savvy and skillful marketing professional arketeer, Helen Jeremiah has had an adventurous career. Earlier she was the Chief Marketing Officer at Boots UK, where she brought her commercial smarts and people skills to the table. Before that, she was the VP Global Category Director at Walgreens Boots Alliance.
With over 15 years of experience, Helen's a pro at stakeholder engagement, multi-channel marketing, and making brands shine, she now uses her knowledge and strategic vision at Walgreens Boots Alliance.
---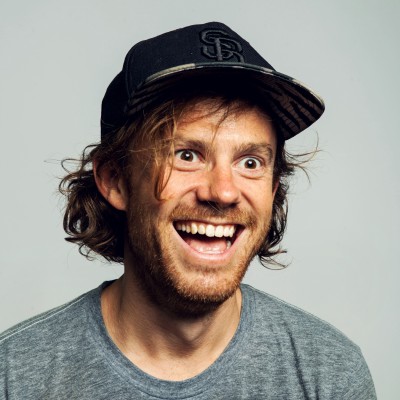 Regarding top marketers, we can't forget to add Trent Wolbe to the list—a marketing and sustainability visionary transforming industries. At Marketing at Harvest Thermal, he's revolutionizing energy with smart thermal battery tech with a goal of sustainability in mind. In his term at Google, he led a remarkable 8x emissions reduction at global events and crafted impactful climate programs that have inspired many.
Trent's creativity shone as Creative Director at Optimist Inc., conceptualizing immersive experiences for major brands. Formerly, he studied tech and culture at The Verge, crafting compelling yet effective narratives. Trent's secret? A unique blend of strategic ideas, interpersonal finesse, and a relentless commitment to sustainability.
---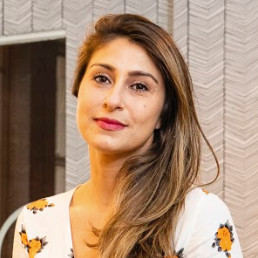 The reason behind IPSY's meteoric rise can be attributed to its Chief Marketing Officer: Meet Jenna Habayeb, one of the finest marketers around.
With a stellar track record, she led IPSY to reach phenomenal heights, becoming the #1 U.S. Beauty brand on TikTok and achieving a whopping $1 billion in revenue. Jenna collaborated with celebrities like Alicia Keys and Khloe Kardashian, showcasing her innovative strategy and excellent connection skills. In her previous roles, including Chief Marketing Officer at Canndescent and VP of Marketing for Splendid and Ella Moss, she redefined brand identities and drove exceptional growth. Recognized by Forbes as one of the Top 50 Entrepreneurial CMOs, Jenna Habayeb continues to reshape the beauty industry with her unmatched expertise; there will always be something to learn from her.
---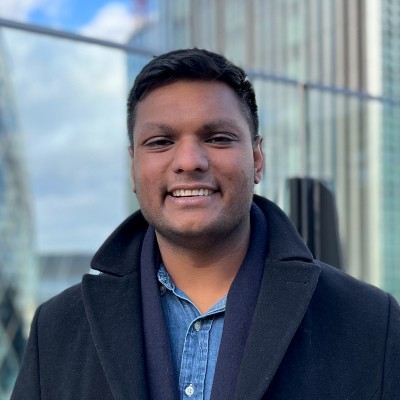 Meet Chirag Kulkarni, Medley's Co-Founder and Chief Marketing Officer who is a visionary executive and advisor whose impact resonates through the entrepreneurial world.
Chirag played a pivotal role in transforming the pharmacy landscape. His achievements haven't gone unnoticed: recognized by Forbes as one of the Most Entrepreneurial CMOs and featured in the prestigious Forbes 30 Under 30 list, Chirag is hailed as a marketing prodigy. His leadership earned him a spot in Crain's Business 20 in Their 20s Class of 2022, showcasing his remarkable impact at such a young age.
---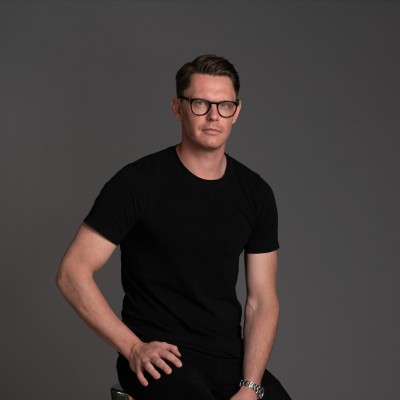 David Sandstrom, the brains behind Karna's global rise, differs from your average CMO. He's been transforming Klarna into a top-notch brand for six years, boosting its revenue to 350 million USD annually. We are not done yet– he's also a passionate investor and advisor at CDLP, reforming men's underwear with gold quality. As a Partner at Add Health Media AB and advisor at Bellbird, he's reshaping communication to new heights and health industries. He also possesses a proven track record at DDB Stockholm. David's strategic genius exceeds expectations. He's not just a marketer, he's a game-changer shaping the future of global brands.
---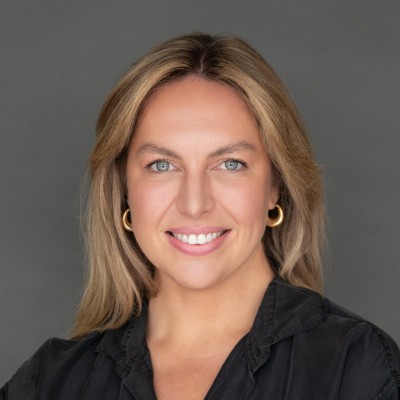 Genevieve Skinner is the innovative mind behind Cushion's brand magic and many other tech firms. With ten months at the helm, Genevieve Skinner reshaped digital narratives across TikTok, Twitter, Instagram, Facebook, and LinkedIn for Cushion. Genevieve's journey spans continents, from curating high-end art at Tambaran Gallery in New York to crafting compelling copy at Misfit Digital in Melbourne. Her global impact extends to Landrum & Brown, propelling EdTech as a Marketing Specialist at Fortress Learning.
---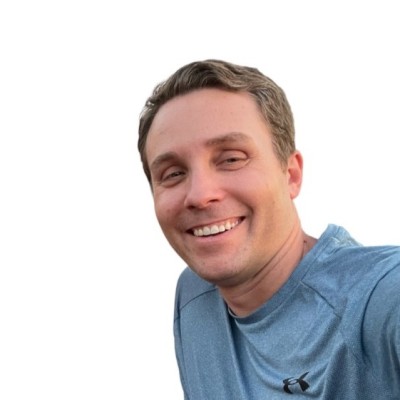 Jeff Slipko has a reputation for spearheading transformative strategies. Overseeing all Growth operations at Polycam, a 3D scanning app for iOS, web, and Android, he brings a wealth of marketing experience to the table.
Previously, as Co-founder and CMO of NestEgg.rent, he led the company from concept to Series A, eventually securing acquisition by Truehold. Jeff's expertise shines from his tenure at Capital One, where he built a groundbreaking content marketing team. His agile product management skills were honed at JCPenney, where he earned the esteemed Founder's Award. And with a rich history at Expedia Group, he's an expert in digital marketing user acquisition strategies. Jeff Slipko isn't just a Marketing Executive; he's a growth marketing mastermind.
---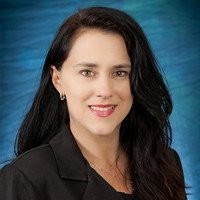 Andrea is a senior marketing executive for global enterprises. She's passionate about creativity and growth and has a long track record of success in developing and executing innovative marketing campaigns.
Andrea believes that challenging the status quo goes hand in hand with successful marketing and strongly advocates for experimentation and measured risks.
---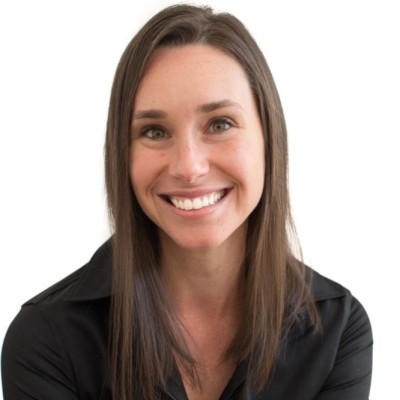 Rebecca Spitzer's journey is studded with impressive roles. She is an Executive Member of Chief and Revenue Collective, a critical player in shaping their direction since 2020. Her tenure as the Chief Marketing Officer at Reputation.com was marked by innovative global marketing and SDR initiatives, changing how businesses perceive customer experience.
At Dialpad, Rebecca served as the VP of Marketing, leaving her imprint on the San Francisco Bay Area's tech landscape from February 2019 to March 2020. She marked her name in the marketing domain, and it's worth learning about her.
Nowadays, you can see all her expertise come together, leading the Marketing Office of Guild Education, an ed-tech platform that they describe as a: "curated marketplace of learning programs, dedicated career coaches, and tools to explore career pathways, the infrastructure to help employees achieve their goals and grow within their company."
---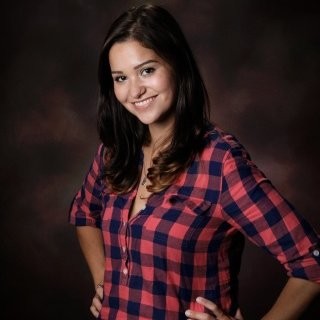 Meet the strategic mind behind Jobscan's marketing triumphs. For one year and eight months Angela Heald has meticulously yet steadily crafted marketing marvels, developing skills in budget management, leadership, and innovative go-to-market strategies. Angela's career story is full of outstanding achievements. She directed marketing strategies at Checkfront for three years, upgrading her skills in B2B excellence. Previous roles as a Marketing Strategist at Real Estate Webmasters and a Technical Supervisor at Gamerbase showcased her versatile expertise.
Angela's educational journey is equally impressive as her career, with a Bachelor of Business Administration focused on International Business. Enhanced by firsthand experiences in China's business landscape, Angela Heald doesn't just lead marketing; she architects the future of brands with exceptional creativity and strategy.
This article includes clients of an Espacio portfolio company