The sun is beating down on your neck as you reach for your drink of choice, wipe away a little bead of sweat, and let out a satisfied "ahhhhhhh". The following summer weeks are to savor like no other in the year as you take that much-needed break from the trials and tribulations of modern-day life.
After months of being cooped up indoors, everyone is gearing up for their summer adventures. Whether it be a staycation in a beautiful cottage in the country, a simmering hot BBQ with friends at home, or a seaside getaway in some stunning location abroad, you'll want to make sure you have your tech sorted to accompany your summer dream.
So sit back, relax, and let us take on a journey through the cutting-edge innovation that will turn your holiday environment into either an oasis of tranquility or an exhilarating adventure ride—whatever you prefer, we've got you covered.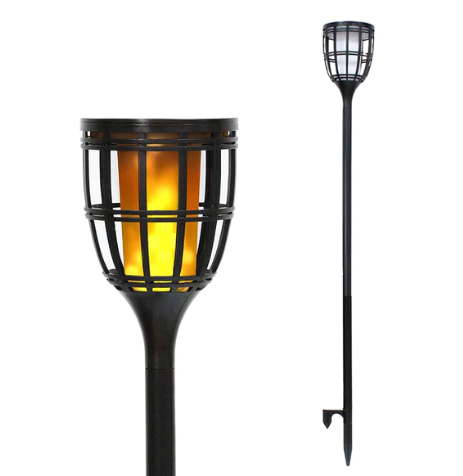 Inventive Torches
Now we all love that summer campfire experience, but what if you could replicate it every day in your garden? The Solar Tiki Torch from Techko can give you that flickering flame effect without the added risk and hassle of an actual flame torch (especially if you've had one too many cocktails and fancy playing with fire). You can also use the traditional still lighting effect for everyday use, and it has two metal poles to provide adjustable height and stability across numerous surfaces.
---
Mosquito Repellent
Now imagine the previous scenario of a campfire light on a warm summer night, but mosquitos are disrupting it. The Thermacell LIV Smart Mosquito Repellent uses heat-activated cartridges to give you up to 20 feet of protection from the dreaded insects. With the repellent in your vicinity, you can fully enjoy the dusky ambiance as you're stargazing, playing games, or making smores, without the inhibition of horrible odors or vapors. You can relax knowing that your legs and extremities are free from bites.
---
Waterproof Speakers
No summer day or evening is complete without your favorite tunes pounding in the background. Crafted to withstand the elements, this Ultimate Ears Wonderboom speaker boasts a rugged design that ensures uninterrupted musical enjoyment during your sun-soaked escapades. It's easy to question how waterproof a speaker can truly be, but trust us, this can take the plunge to a ridiculous degree.
---
Home Design
Summer is also the perfect time to consider your home's exterior and interior design. Luckily Decorilla is here, so embrace the season with a plethora of tech-driven home decor concepts that promise to elevate your home to unprecedented heights. You might want to transform a dreary-looking room with dull colors into something more vibrant that reflects the season. Their designers use 3D modeling to create a floor plan and design with the products you'll need to transform your home.
---
Comfy Gaming Chair
Staying on the indoor theme, there are plenty of you that like nothing more than to settle into a long gaming session away from the sun and suffocating heat. Indulge in the unrivaled comfort of nerdytech's ergonomic gaming chairs, meticulously crafted to support long hours of immersive gameplay without compromising on style. And while you're at it, experience the thrill of seamless PC gaming with Nerdytec's innovative Couchmaster® lapboard, offering a stable surface to unleash your skills while lounging effortlessly on your sofa.
---
Music Sharing
Disctopia is the ideal summer tech idea for music or podcast enthusiasts. This innovative platform offers a dynamic streaming service that supports and empowers content creators. With its user-friendly interface and customizable playlists, users can curate their own soundtracks for beach days, road trips, or relaxing poolside moments. Whether you're a seasoned professional or just starting out as a podcaster/musician, Disctopia is a great platform for those looking to built their online presence.
---
Smart Water Bottle
Beyond a simple beverage holder, the HidrateSpark PRO Smart Water Bottle becomes your hydration companion for summer, reminding you to sip and tracking your intake.
Crafted from premium stainless steel with advanced vacuum insulation technology, this remarkable water bottle keeps your beverages refreshingly cold for an impressive 24 hours while remaining incredibly lightweight for easy portability. Embrace the benefits of staying hydrated, from alleviating headaches to achieving radiant skin and even warding off hangovers. With a smart water bottle by your side, you'll quench your thirst for better health and well-being.
---
Fitness Watch
This time of year also represents a great opportunity to get in shape for that desirable poolside body. A fitness watch such as the Fitbit Charge 5 comes with a bright AMOLED screen and every kind of sensor you could wish for. It pairs with iPhones and Android alike and of course is connected with GPS. So stay motivated to reach your fitness goals for the summer, whether you're planning on lifting weights or going on casual heights, the Fitbit will keep you on track.
---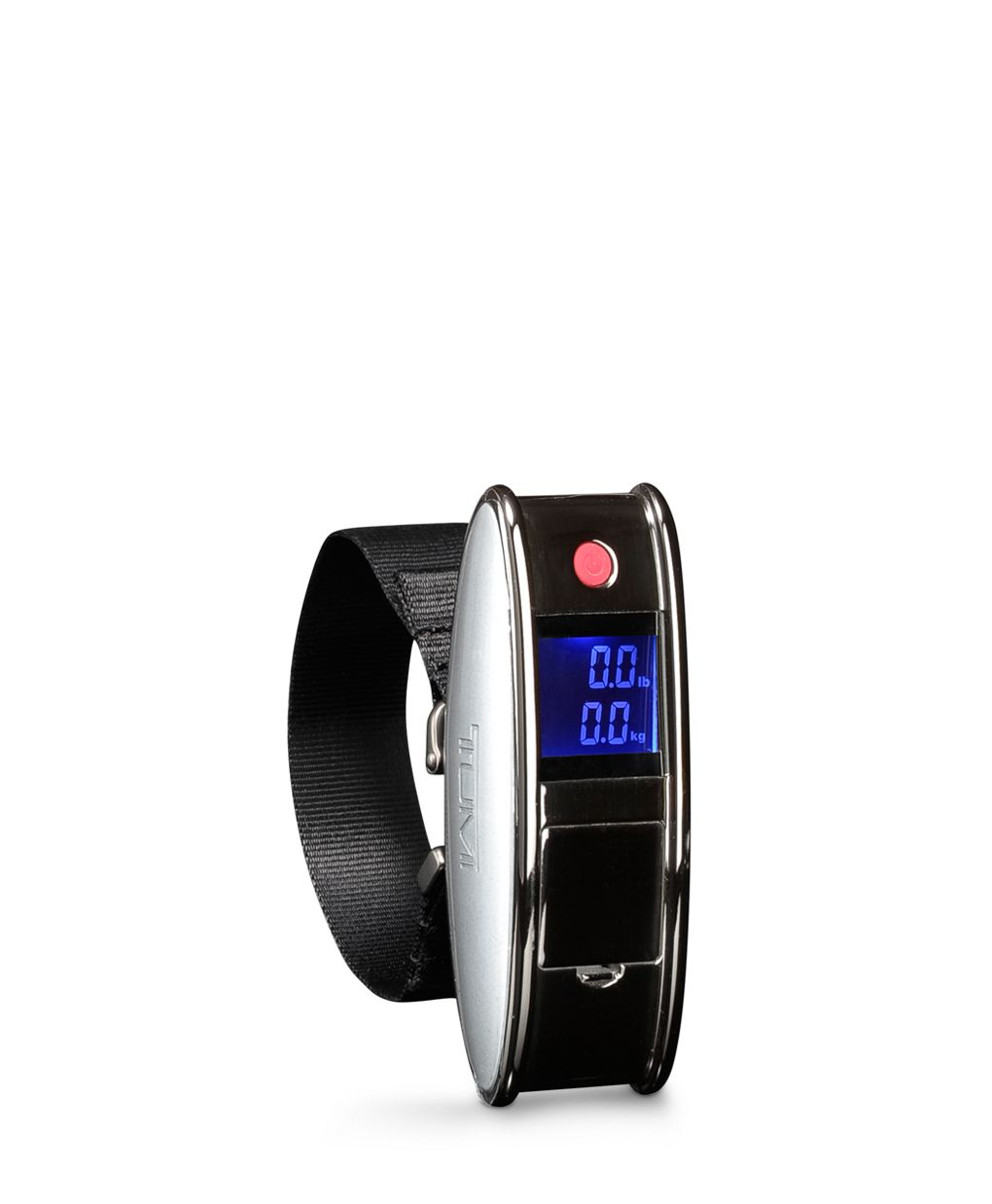 Luggage Scale
If you're planning a trip abroad, it's a classic conundrum to be faced with a perilously heavy bag that could incur heavy fees from an airline. That's why you can alleviate those fears with a digital weighing scale by TUMI—it provides accurate measurements and is pocket friendly. Its user-friendly design and reliable performance make it a travel essential, giving you the confidence to pack efficiently and travel hassle-free. You can even weigh those last minute purchases coming back from your vacation to prevent any last minute packing issues.
---
Handheld Fan
If you simply can't face the sweltering heat of summer then you need something to cool you down if a gentle breeze won't do. Luckily the MBYW oscillating fan provides a refreshing airflow so that you won't overheat—it delivers a powerful performance with a sleek design. Whether you're sitting in a park but there's no wind around to stave off the sweat, or on a crowded commuter train with no aircon in sight, the oscillating fan will keep you cool and composed.
---
Cooler Backpack
For more cooling measures, the Yeti Hopper Backflip 24 Backpack Cooler is the epitome of portable cooling. Its innovative design ensures your drinks and snacks stay refreshingly cold for hours, while the rugged construction makes it ready to withstand any adventure—it has a 24-can capacity, a durable and waterproof DryHide Shell, and a leak-proof HydroLok Zipper. The padded shoulder straps allow you to enjoy hands-free portability, so you can stay refreshed on hikes, picnics, and beach trips.
---
Waterproof Phone Case
We've all been there, you're sitting by the pool minding your own business, and suddenly a big splash covers you from head to toe—if you happen to have your phone on you it could spell disaster. With its clear window design and secure snap-and-lock system, The JOTO Universal Waterproof Phone Pouch allows users to easily access their phone's features while ensuring complete water resistance. Now you can now sit by the pool and watch that larger gentleman jump into the water without fear of damaging your beloved device.
---
BBQ Grill
Now focusing on the food side of things, BBQs just scream summer, and you want to make sure you're grilling right for your friends and family. Among the top wireless grill thermometers is the Weber iGrill 2, a game-changer for grilling enthusiasts. With its Bluetooth connectivity and intuitive app, this device lets you keep tabs on your food's temperature from up to 150 feet away. So say goodbye to overcooked meats or underdone fish, as this wireless grill thermometer ensures BBQ cooking perfection.
---
Emergency Multi-tool
The React 7-in-1 emergency multitool is your trusty companion for any tricky situation this summer, whether you face a dead phone battery or find yourself trapped in your vehicle. This powerful gadget serves as a flashlight, power bank, emergency alarm, window breaker, and seat belt cutter—all packed into a compact design that fits easily in a bag or glove box. With this multitool by your side, you can embark on summer adventures with complete peace of mind, knowing you have a versatile and reliable tool ready to handle any unexpected challenges and keep you safe wherever you go.
---
Heated Neck Wrap
Experience pure relaxation while you jet off this summer with the Ostrichpillow Heated Neck Wrap—a compact and cozy solution for tension-prone neck muscles. It gives you the option to warm it up, or alternatively, the comforting weight alone provides soothing relief. Say goodbye to stress and embrace comfort on your travels with this neck wrap. For both long flights and winding road trips, the neck wrap will provide you with added comfort so that you're not wiped out for the first day of your precious vacation.
---
Camp Stove
The BioLite CampStove is the ultimate camping gadget that'll have you embracing the great outdoors like never before. This little stove utilizes groundbreaking thermoelectric technology, eliminating the need for sticks or fuel. Simply start a fire, and it transforms the heat into usable electricity to charge your phones, power lights, and other gadgets while you cook up a delicious meal. With the BioLite CampStove as your camping companion, you can marvel the joys of cooking in the wild and reduce your environmental impact, without having to worry about extra fuel canisters or batteries.
---
Home Cinema
Say goodbye to squatting around a small screen, your friends and family will be over the moon with this game-changer that lets them enjoy movies, sports events, and games in your very own cinema. The Epson Projector has 3LCD, 3-chip technology, 2,600 lumens of brightness, an HDMI input, and a built-in speaker, delivering stunning images up to 300 inches wide. The home cinema projector will bring the big screen experience straight to your living room, so that you can have lasting memories and gatherings as you enjoy the latest blockbuster or Hollywood classic.
---
Power Bank
Don't leave home this summer without a power bank—an essential companion for your adventures. The Oimye Solar Charger charges your devices effortlessly with its built-in USB-C, Llghtning, and Micro-USB cables, eliminating the need for extra cords. Embrace the sun's power with its solar panel, ensuring you stay charged even if you find yourself in the middle of nowhere. So stay powered up and connected whatever you end up doing this summer, harnessing the sun's energy to capture photos, navigate with GPS, or browse on your favorite social media app.
---
Ice Cream Maker
We all scream for ice cream throughout the year, but more so in Summer. This Whynter ICM-200LS can create gelato or ice cream in as little as 35 minutes. Freezing the bowl or chilling ingredients isn't required, which is great when you get that impulsive urge to make ice cream. So indulge your sweet tooth with homemade frozen treats as the ice cream maker satisfies your cravings. Whether you prefer a creamy gelato or a classic whippy-style ice cream, your summer days will be greatly improved.
---
Smart Glasses
How could we almost forget the ultimate look for summer—your sunglasses. Snap Inc. is probably best known for its Snapchat social media and instant messaging app, but they also offer a pair of augmented reality (AR) glasses whose lenses actually provide ultraviolet A and ultraviolet B protection from the sun. The Spectacles 3 has dual 3D waveguide displays, a 26.3-degree diagonal field of view, and shines up to 2000 nits of brightness for indoor and outdoor use.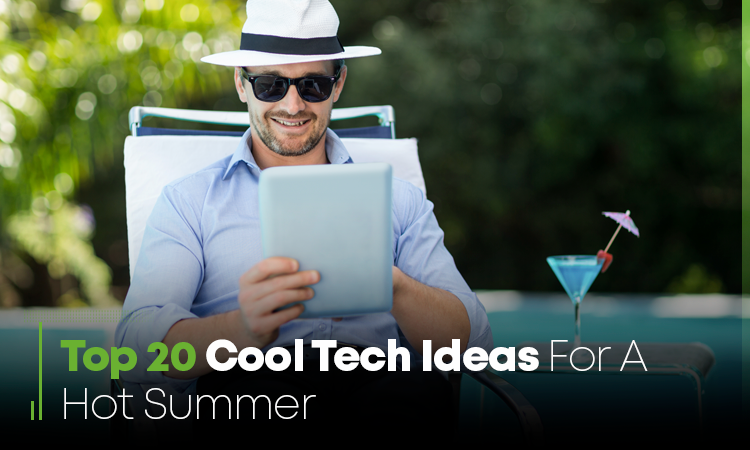 This article includes a client of an Espacio portfolio company.