Somewhere in the world, in a plot of ground less than two meters squared, there hides €50,000 ($72,055 | £44,024). And it's your if you can find it.
The steampunked fuelled, and verbosely titled "Great Global Treasure Hunt on Google Earth," (@dedopulos | Facebook:dedopulos) starts on September 1 and challenges participants to uncover 14 clues contained in an accompanying book.  Each clue in the book points to a hidden location on the Google Earth application.
Participants need to solve each of 14 clues, the answers of which will form the final puzzle. The answer to this final question will point to the location of the treasure.  The treasure hunt will be done online, so if you think you have the correct answer for a puzzle you will be able to input the coordinates on the competition's website, without having to enter into an It's a Mad, Mad, Mad, Mad World dash to the finish.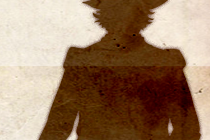 The endeavour is fronted by the furtive,  Victorianina-styled character and puzzle master, Dedopulos, who will be providing clues during the hunt; Dedopulos describes the challenge, "I have crafted a cunning labyrinth out of the very world itself, a test of ingenuity that will reward the most dedicated with untold riches. As you explore this book, you will discover a series of extraordinary images. Each contains a number of clues in various guises. These clues, taken together, will lead you to a solution — perhaps a place, a person, an object or a concept. Once you have all fourteen solutions, those in turn will form one last puzzle. By considering them with suitable diligence, you will find yourself inexorably led to one specific place on the face of Google Earth™."
Dedopulos is in fact the real-world Tim Dedopulos a British author and games designer (@dedopulos) who has published nearly one hundred books on mysteries and puzzles.
The competition runs from September 1 to March 31 2012 and if there is a winner (that's how hard the puzzles will be, so you better have your thinking caps on) their name will be announced a month later on April 30.  If nobody wins the prize "a statement saying so" will be published on the competition's website .
The escapade is sponsored by The Telegraph in the UK, which will be publishing clues to each challenge.  According to the paper, "Telegraph readers will have an advantage over all other treasure hunters, as each Saturday we will be printing an exclusive clue, in addition to the intermittent hints and tips that will be available to the whole world, both on the competition website (www.jointhetreasurehunt.com) and via the tweets emanating from www.twitter.com/dedopulos."
The competition is open to the world, with editions available in English (for UK, Ireland, the United States, Canada, Australia, and New Zealand audiences), French and Portugese.