Sales of computer games in the UK amounted to £8.4 million ($13 million) in the UK last week, their lowest levels ever recorded.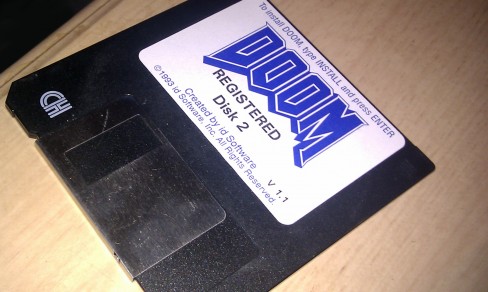 UKIE/GfK Chart-Track, which collected the data, reports that 394,688 games were sold last week.  However, overall games sales remain strong as users move to online retailers, including app stores.
A number of factors are likely playing a part in the decrease in high street sales.  With the Olympic Games in London monopolising TV screen time and online bandwidth fewer people are gaming – although UKIE/GfK Chart-Track says that Saga's official London 2012 game was the most purchased game last week.  On a micro-level the current generation on consoles is approaching the end of its lifecycle and on the macro-level the UK's economy is working through a double-dip recession.
The increase in online games sales is the other culprit for the low figures.  And while this is not surprising the data would seem to add even more weight to recent statements by Frank Gibeau, Electronic Arts' President, who said last month that in the "near future" the company's profits will come entirely from digital retail sources.
The data comes just hours after a second executive at bricks-and-mortar media retailer HMV announced he is to leave.  The company's Finance Director, David Wolffe, has now followed the company's Chief Executive, Simon Fox, who announced his departure last week.
HMV is expected to announce a full-year loss of £16 million this week.  Things have been looking bleak for HMV for some time – the company recently sold of a number of subsidiaries and high profile locations.
Worryingly, HMV says it hopes to become profitable again this year due to increased games sales.  The company is hoping to pick up some of the market demand left available following the closure of Game's Stores in the UK and Ireland as well as its shift away from music and film to technology.
We'll get an impression of how healthy the games market is for high-street retailers next week when the Olympics finishes and Nintendo releases its latest Mario platformer, New Super Mario Bros 2.
via MCV