Are we seeing a move towards a global digital ID platform via the backdoor? perspective
The managing director of the International Monetary Fund (IMF) says the IMF is "working hard on the concept of a global CBDC platform."
Given that digital ID is a prerequisite to Central Bank Digital Currencies (CBDCs), and given that the IMF is "working hard on the concept of a global CBDC platform," are we seeing a move towards a global digital ID platform via the backdoor?
Speaking today at an event in Morocco, IMF managing director Kristalina Georgieva said that CBDCs needed to be interoperable between countries and that the IMF was working on the concept of a global CBDC platform for that reason.
"If we are to be successful, CBDCs could not be fragmented national propositions," said Georgieva.
"To have transactions more efficient and fairer, we need systems that connect countries.
"In other words, we need interoperability.
"For this reason, at the IMF we are working hard on the concept of a global CBDC platform to trade and to manage risks," she added.
In her brief speech, the IMF managing director highlighted three "benefits" of CBDCs:
"First, they give more people access to financial services and bring the cost down," said Georgieva.
"Second, CBDCs can provide for more resilient and efficient payment systems.
"Third, they can be a cheaper way, and a quicker way, to do cross-border payments, to pass remittances […] and also simplify other transfers," she added.
Back in April, the IMF announced that it was putting together a CBDC handbook to assist central banks and governments throughout the world in their CBDC rollouts.
Former People's Bank of China deputy governor and current IMF deputy managing director Bo Li said at the time of the publication:
"The Handbook will be a compendium of knowledge and experience on CBDC. It will be the basis for capacity development and hopefully help countries make as well-informed decisions as possible when taking the major step to design and issue their own CBDC."
In October, 2022, LI said that he believed CBDC programmability could improve financial inclusion.
He also explained how institutions could take advantage of CBDC transactional data by following the model of Communist China where "non-traditional data can be very useful for financial service providers to give me a credit score."
"CBDC can allow government agencies and private sector players to program — to create smart contracts — to allow targeted policy functions. For example, welfare payment; for example, consumption coupons; for example, food stamps," said Li.
"By programming CBDC, those [sic] money can be precisely targeted for what kind of people can own and what kind of use this money can be utilized," he added.
According to the Bank for International Settlements (BIS) Annual Economic Report 2021:
"Identification at some level is hence central in the design of CBDCs. This calls for a CBDC that is account-based and ultimately tied to a digital identity."
Additionally, "The most promising way of providing central bank money in the digital age is an account-based CBDC built on digital ID with official sector involvement."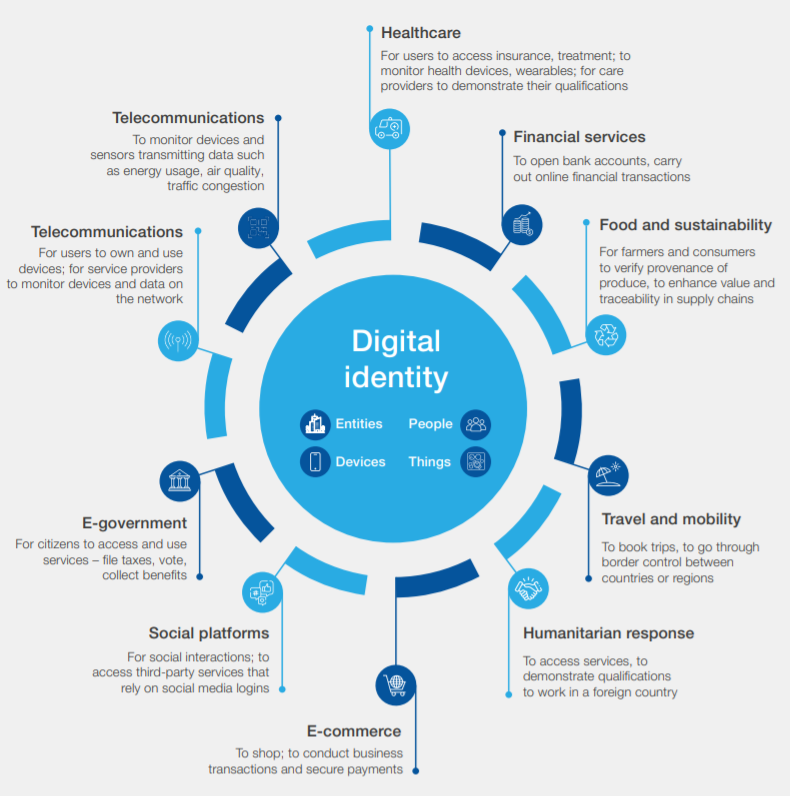 Last month, the European Central Bank (ECB) put out a call to digital identity experts to participate in a workstream that will contribute to its digital euro rulebook for the proposed CBDC.
Participants in the ECB's workstream "are expected to be leading experts in strong customer authentication (SCA) and identification, including digital identity initiatives, preferably with experience in related regulatory technical standards on SCA and in implementing customer identity and access management solutions."
"Digital identity," according to the World Economic Forum (WEF), "determines what products, services and information we can access – or, conversely, what is closed off to us."
Earlier this year, the WEF published a report on "Reimagining Digital ID" admitting that digital ID was exclusionary by nature and "may weaken democracy and civil society."
The report also highlighted that, "Some nations are beginning to understand digital ID as a prerequisite to developing a central bank digital currency (CBDC) and other payment innovations."
Once again, given that digital ID is a prerequisite to CBDCs, and given that the IMF is "working hard on the concept of a global CBDC platform," are we seeing a move towards a global digital ID platform via the backdoor?