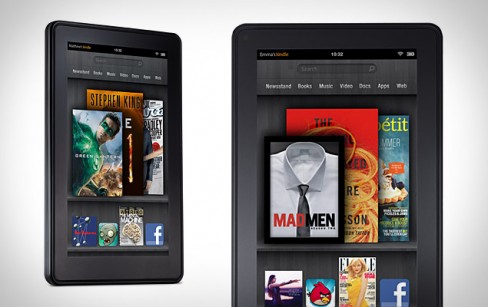 Amazon has reportedly increased its Kindle Fire order to five million units by the end of 2011 as pre-orders continue to be stronger than expected. Amazon had already last month increased its order from 3.5 million to four million units.
The Kindle Fire, which will be released next Tuesday, November 15th, is already proving to be the Apple iPad's greatest competitor. Theoretically, if all five million units are sold, the Kindle Fire would hold a commendable 8% share in the tablet market.
One of the main reasons for the Kindle Fire's early success is its price – some $300 dollars cheaper than an entry-level iPad 2. The current Fire model ships with a 7-inch display, although the second-generation Kindle Fire next year may ship with an 8.9-inch display – slightly smaller than the iPad's 9.7-inch display.
A recent survey also gives Apple reason to take heed. Out of 2,600 respondents, 26% of Kindle Fire buyers stated that they had delayed an iPad purchase, and 5% stated that they had already purchased or were likely to soon purchase the Kindle Fire.