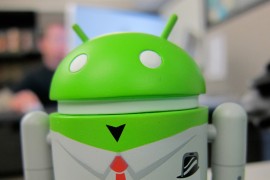 Has the Android Market surpassed 200,000 apps? According to AndroLib, an Android app search directory, the number of apps available to download for the Android platform has reached 200,000.
In October of this year the Android Development team tweeted that 100,000 Android apps were available. Could this figure have grown by a further 100,000 in just two months? We're slightly sceptical because of the scale of this jump but do believe that it won't be long until the 200,000 app figure is officially announced.
Still, the stats from AndroLib do illustrate the pace at which the Android Market is growing. This time next year will the number of Android apps equal the number of iOS apps – a little over 300,000?
Image courtesy of bump on Flickr.