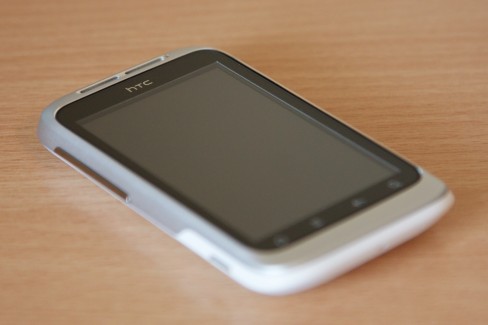 We've got our hands on the HTC Wildfire S, the successor to the hugely successful HTC Wildfire smartphone that originally helped bring Android to the masses. The Wildfire S is a compact but robust device that runs Android 2.3 (Gingerbread).
The Wildfire S is available online from Three, priced at €239 prepay, and starting from free to €169 on billpay. It's worth noting that Three also recently introduced their popular 'All you can eat' data package to prepay customers.
Look and feel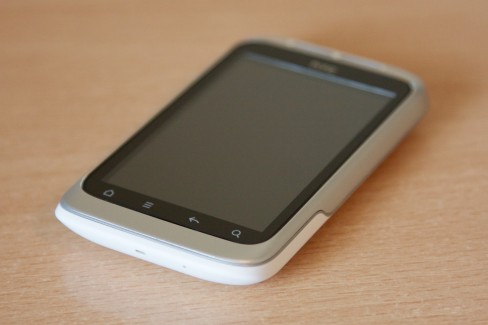 The Wildfire S looks fairly similar to the original Wildfire. The device is slightly smaller in size but has kept the same 3.2-inch screen, although now with a much needed higher 320×480 resolution. There are four capacitive touch-buttons on the front of the phone which provide vibration feedback when pressed. They are the standard Android home, menu, back and search buttons.
At the back of the Wildfire S you'll find a good 5MP camera and an essential LED flash. The device weighs slightly less than its predecessor, and overall feels quite solid.
Interface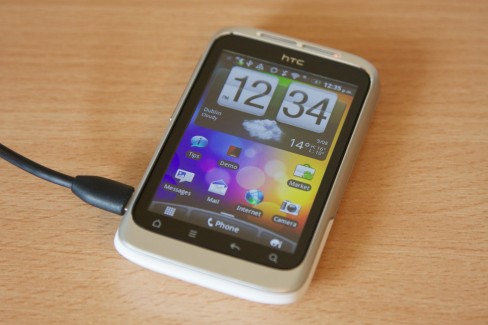 The Wildfire S runs Android 2.3 which is skinned by HTC's Sense UI. It's not "pure Google" in the sense that the Nexus S is but HTC have done a nice job here with the interface. The UI contains all the standard Android features, although modified somewhat by HTC. The Android Notifications window contains a scrolling list of recently opened application, as well as a quick settings tab to toggle Wi-Fi, Bluetooth and GPS on or off as required.
A Friend Stream app aggregates friends' updates from Twitter, Facebook and Flickr, and presents these in a unified timeline, right on the Home screen. One really great feature in the Home screen is a two-finger pinch gesture which brings up an overview of all the various Home screen windows, similar to Spaces on Mac OS X.
Camera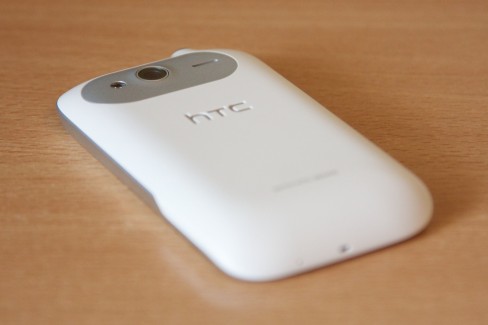 The Wildfire S has a good 5MP camera and an LED flash. The Camera application comes with some nice filters like grayscale, sepia and solarize. At 5MP image quality is decent. Video recording has a maximum resolution of 640×480 so HD video capturing is not possible. Two positive points however are that the LED can be left on constant during recording to illuminate dark scenes, and white balance can be controlled manually.
Battery life and specifications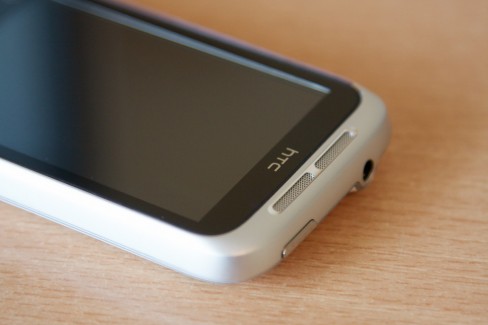 The Wildfire S is equipped with the same battery found in the original model, a 1230mAh battery. This equates to what HTC states as 430 GSM talktime minutes or around two and a half days of "normal" use. The battery life is certainly longer than most other powerful smartphones on the market.
The device supports wired USB and wireless tethering, meaning users can share their mobile internet with a laptop or other device. One major disadvantage of the device however is the 600MHz processor in an age where 1GHz dual-core has become the expected standard.
Conclusion
The Wildfire S is a small but solidly-built smartphone. It falls short however on processing power, which is noticeable when browsing feature-rich websites, and also on price which we feel is a little expensive for what you get. Still, it's a good phone and bridges the gap for many between cheap Androids and the really powerful ones priced at €400 or more.