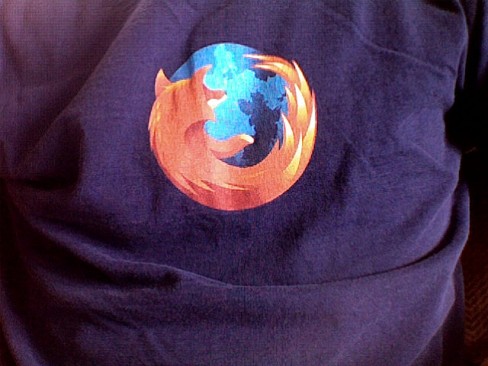 Mozilla wants to "reinvent the browser for a new form factor", a sentiment shared by the open-source software developer as it unveiled Firefox Junior, an iPad web browser.
A handful of alternative browsers already exist for the iPad – Dolphin, Mercury and Opera Mini the most prominent – although none have truly challenged Apple's de facto Safari browser. Google is said to be working on Chrome for iOS but its arrival time is unknown.
With Firefox Junior, Mozilla promise "something entirely new". The most obvious change of which is that the app runs full screen without any toolbar, address bar or tab menus. Instead, all interactions are gesture based or controlled by two semi-transparent buttons towards the bottom left and right of the screen.
On the left is a simple back button. The right accommodates a plus symbol that brings up a Chrome-style home screen where users can select thumbnail images of open pages or open a new page entirely. The idea of tabbed browsing as such is removed.
Both buttons have second functions, accessed when pressed for more than a second. The left button reveals reload and forward functions, while the right harbors social sharing buttons when held.
Firefox Junior also support user accounts – something that is really welcome on a shared device like the iPad. Users can login and begin where they left off, but also share content to multiple networks without the need to re-authenticate as their preferences would be saved.
The app is very much a prototype, substantiated by a very poor product demo, so don't expect it to be released anytime soon.