iPhone and Android users will be able to watch live streaming video Dublin City's St Patrick's Day parade thanks to their updated iPhone and Android apps, the Festival organisers announced today.
The new smartphone apps, which were released to the Android Market and App Store today, feature interactive Google Maps of the week's events as well as full details of the events and pricing.  Live updates from the organiser's Twitter and Facebook streams are also included.
The app will also show live video of the March 17 parade and the on March 19 National Lottery Skyfest in Wexford. The live video will be delivered through the RTÉ player.
This is the third year that the festival has been supported through smartphone apps. While the original app in 2009 was fast-tracked over three weeks this year's app was completely redeveloped with thanks to funding from the Department of Arts, Sports and Tourism.
The St Patrick's Festival organisers say of the new apps,
"This St. Patrick's Festival application provides all the information you need to enjoy the 5 days of festivities from March 16th to March 20th 2011. Covering all the major events happening in Dublin (and also the National Lottery Skyfest in Wexford) the application contains the full event listings, a live feed of the parade, an interactive map and a live twitter feed link. "
More information about the app can be found on the Saint Patrick's Festival app website.
The apps can be downloaded from the using the iPhone app store using the QR code below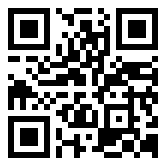 The Android app can be downloaded via this QR Code,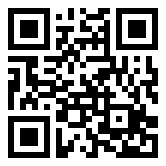 The app was created by Limerick based App developer MobaNode (@MobaNode).