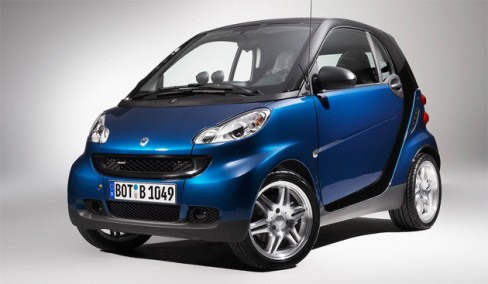 It's great to see social media innovation among companies and especially so within the perceived limitations of Twitter's 140 characters.
German microcar manufacturer Smart just raised the bar with a marketing initiative that has turned a normal stream on one of their regional Twitter accounts into an animated one that functions just like a flip-book.
┈┈┈┈┈┈┈┈┈┈┈┈┈┈┈☁┈┈┈┈┏┳┈┈┈┈┈┈┈┈┈┈┈┈┈┈┈┈┈┈┈┈┃┃┈┈┈┈┈┈┈┈┈┈┈┈┈┈┏┳┓┏◢◢◢◢┈┈┈⎛▋⏉╲┈┈┈┏◢◢◢┻┻┫┃◻◻◻◻┈┈┈⎰◥◣─⎨┈┈┃┈◻◻┃┃┃┃┈┈┈┈━━━╰╯▔╰╯━━┻━━━┻┻┻┻━━━━

— smart Argentina (@smartArg) March 25, 2012
Smart Argentina used geniously crafted ASCII art on over 450 tweets to create a sense of animation of one scrolls down their Twitter stream. The scene features a Smart car, houses, a church and trees.
You can watch the video below but it's best to head on over to their Twitter page and try it for yourself. We recommend holding the letter 'J' on your keyboard to scroll smoothly down the page, or the letter 'K' to reverse back to the start!
Via Simply Zesty