The Trump White House is asking people to share their stories of being censored online due to political bias with the launch of its "TechBias" portal.
The Trump Administration is fighting for free speech online.

No matter your views, if you suspect political bias has caused you to be censored or silenced online, we want to hear about it! https://t.co/9lc0cqUhuf pic.twitter.com/J8ICbx42dz

— The White House (@WhiteHouse) May 15, 2019
Gathering personal user reports of experiences with online censorship due to political bias is one step towards starting a political conversation about the issue.
Next, those stories should be analyzed to look for patterns and data sets to determine whether or not people are actually being censored on platforms like Twitter, Facebook, Reddit, or other sites due to political bias and why.
Read More: Are you really buying Facebook's privacy-focused vision? Op-ed
Independent journalist Tim Pool, who recently appeared on the Joe Rogan Experience (JRE) podcast alongside Twitter CEO Jack Dorsey and a company legal spokesperson, has given specific examples of Twitter users being banned in the past due to "liberal bias" and that Twitter's rules and regulations feed into that bias.
Today, Pool warned that the White House TechBias portal could be bombarded with "fake nonsense." With respect to the online tool, Pool said on YouTube, "They're saying things on Twitter like 'you guys know what to do,' and that's usually a call to 'brigade.' Brigading is when you get a bunch of people online to target something."
Coincidentally, as of the time of this writing from our office in Colombia, the url whitehouse.gov/techbias gives us this: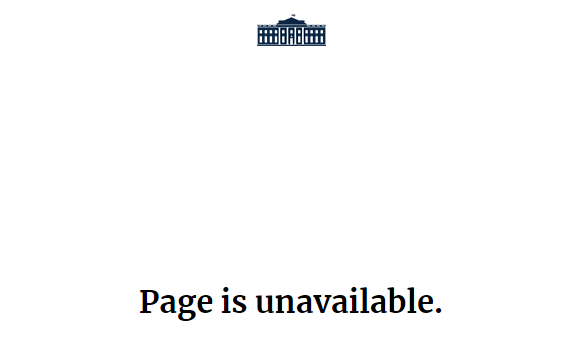 The page; however, could be unavailable for any given number of reasons — busy servers, maintenance, or perhaps it isn't available where I am in South America.
At any rate, Pool has been highly critical of a "liberal bias" on the parts of social media giants like Twitter and Facebook and on the part of tech journalism in general, especially when dealing with issues such as the infamous "learn to code" craze.
#Learntocode became a thing when coal miners were being laid-off and journalists — the majority of whom are liberal — suggested that the miners learn to code. Then, when journalists started getting laid-off, people started tweeting #learntocode to journalists.
What happened next was that journalists declared that #learntocode was abusive behavior, and so Twitter started banning people who tweeted #learntocode in certain cases, as the hashtag (sometimes regardless of context) was considered toxic.
Another point that Pool made on JRE was that Twitter's rules were inherently liberally biased when it came to "misgendering."
"The easiest one (rule) is misgendering," Pool told Dorsey to his face, adding, "right, because that's so clearly ideological.
"If you ask a conservative what is misgendering, they'll say if someone is biologically male and you call them a she, that's misgendering. That's a conservative view.
"The progressive view is inverted, so now you actually have in your policies a rule against the conservative perspective."
These are just a couple examples that Pool pulled from Twitter that allude to online censorship due to political bias; however, the Trump administration is looking for similar stories across a broader range of platforms and wants you to share your experiences with the White House.
What will happen after the stories are gathered is anybody's guess, but it is one step towards addressing conversative concerns in a predominantly liberal landscape.