The spread of misinformation has hit the world like a plague. Fake news has become a worldwide threat to nations and cultures across the world. From the Pope's declaration that fake news is akin to the crafty serpent in Genesis to Malaysia's recent announcement that fake news is to be considered a crime with up to six years in jail, no corner of the digital globe appears to be untouched by this malicious phenomenon.
What's worse, it appears that fake news might be heading for an upgrade thanks to AI. According to MIT, the addition of AI could produce tailor-made fake news, engineered to pinpoint specific users with fake information which personally connects with users. Sean Gourley, founder and CEO of Primer, a company that uses software to mine data sources and automatically generate reports for the CIA and other clients, recently spoke at event at San Francisco where he claimed that, through the use of AI, "I can generate a million stories, see which ones get the most traction, double down on those."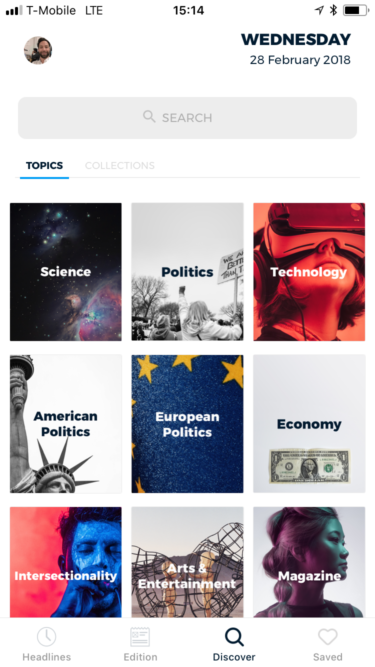 However, for readers that like a little less fiction in their news, there is good news, real news actually thanks to Compass News. The Bloomberg beta backed startup has fused AI with human editors, to create a platform that curates 24 of the days best stories, along with a '30 second summary' and a short background 'story so far' feature.
This week Compass News closed a round of  $1 M in funding from Bloomberg beta, Matter VC (backed by Google News Lab and the New York Times), Hambro Perks VC and Charlie Songhurst (from Katana Capital). Now, they are using this money to take their offering to US users.
Compass News launched 9 months ago in the UK and currently boasts more than 50,000 subscribers on the platform. 85% of which are under the age of 30 using a news app for the very first time in their life. Retention is double the industry benchmark (45% after 30 days) and people read twice as many stories on Compass compared to any other news platform.
Clearly, the UK has an appetite for genuine news, something which is likely to be well received in the US, given the prevalence of fake news and its ability to manipulate the general population, in one way or another.