China is moving towards merging AI with humans, and the United States Defense Intelligence Agency sees this as a major concern for the future of warfare.
Lt. General Ashley begins his talk at 32:20 in the above video by the Defense Visual Information Distribution Service
Speaking at the Association of the United States Army annual meeting on October 8, Defense Intelligence Agency (DIA) Director Lieutenant General Robert P. Ashley, Jr. said that one of the biggest decisions that the United States military will have to make is how to deal with the "integration of humans and machines" that China is pursuing.
Read More: Digital Immortality and the Book of the Dead
"China is progressively pursuing a 2025 strategy where they want to be the main driver of AI, not only for their economic but for their industrial transformation," said Ashley.
"Whoever leads in AI will rule the world." – Vladimir Putin
"The character of war is constantly changing, and we see AI as we see some of these disruptive technologies that continue to change the character of war — the complexity and the speed of human interaction. Our task is to understand how they operate," said the DIA director.
The lieutenant general remarked that it was necessary to find out how disruptive technologies like AI operate in order to know how to counteract them.
Read More: 'AI will represent a paradigm shift in warfare': WEF predicts an Ender's Game-like future
China is Moving Toward Integrating Humans and Machines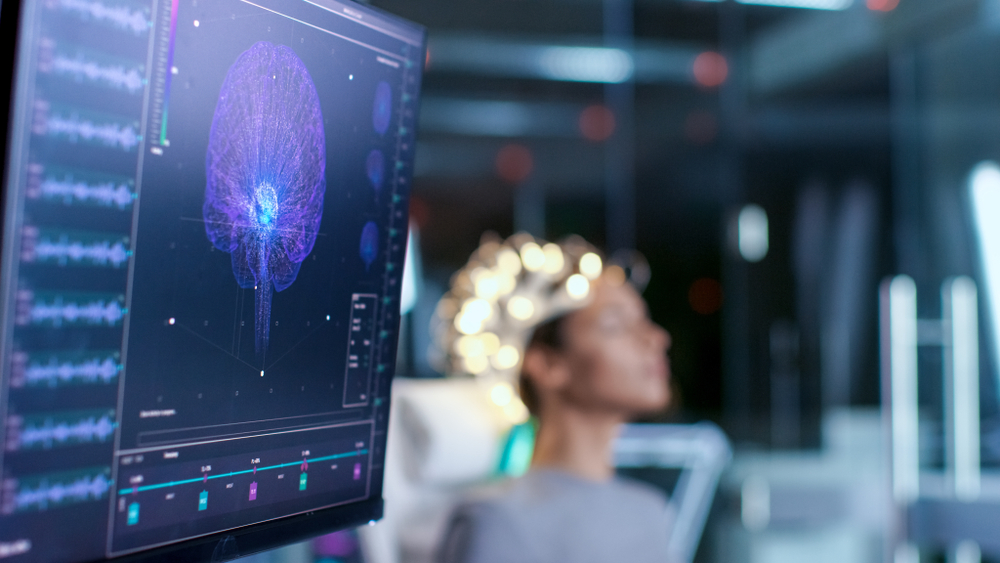 "Another key area," Ashley continued, "human performance enhancement. So, for China, three phases. It started with the digital age; it's moving into Artificial Intelligence with neural networks, and then the next step — the integration of humans and machines.
"Cognitive advances not just in how we think, but think about stamina and the individual soldier. The ability to think through problems. Think about the ethical impact of those kinds of technologies and how they would be applied. And how does a democracy view those kinds of technologies? How will Russia and China leverage those, and the hard decisions that we will have to make to keep pace?"
Artificial Intelligence is progressing so rapidly that humans will have to merge with digital intelligence to become a sort of AI-human hybrid, according to Elon Musk.
Read More: AI-human hybrids are essential for humanity's evolution and survival: Elon Musk
"Over time we will probably see a closer merger of biological intelligence and digital intelligence," Musk explained at the 2017 World Government Summit in Dubai.
What Musk was referring to was that the survival of humanity in the age of Artificial Intelligence requires humans to physically connect their brains with digital technologies, such as nanobots that can mimic and enhance biological functions and capabilities.
In fact Musk even launched his own startup in 2016 called Neuralink that is working towards integrating the human brain with AI that would circulate through the veins and arteries using a "neural lace" interface.
Read More: AI human cyborgs are next on Elon Musk's agenda with the launch of Neuralink
Disruptive Technology Can Go Both Ways
While Neuralink does not state that it's mission is to have its technology used for military purposes, Lieutenant General Ashley says that the merging of humans with machines can be used for both good and nefarious purposes.
We can never divorce ourselves from the operational context in which disruptive technology is used
Ashley put a question to the audience that had been circling in the defense community.
"What is it about technology that you see emerging that will be a game changer that a nation will have that will give them a marked advantage?"
The answer? "It's how you operationalize it. That's where you'll get the advantage. And for nations like the United States, it will make us better at something we already do very, very well.
"As we think about disruptive technology, whether its dual use, for everything that has a positive use for mankind, someone is going to look for a nefarious way to put that into operation."
The risk, according to Ashley, is "a lack of imagination."
AI-human Integration is 'Either Medicine or Poison'
The DIA director's words echo those of Dr. Lou Marinoff, a professor and philosopher at the City College of New York whom I met in Malaga, Spain at the Horasis India Meeting over the summer.
Read More: Medicine or poison? On the ethics of AI implants in humans
On the subject of AI-human implants, Dr. Marinoff told me, "Like with anything else now, and this goes back to ancient Buddhist teaching and other Western teachings, it's either medicine or poison. It can be used in either way. So, for example if you wanted to learn a language, it would be a lot easier to plug the chip in and then get those neurons firing, absorb the vocabulary, and probably in a relatively short time you could probably be fluent in Mandarin without having to take all the pain and the practice."
While the US military is concerned about China merging AI with humans, the Defense Advanced Research Projects Agency (DARPA) has already developed a brain-computer interface that can communicate with drone swarms and fighter jets telepathically for US national defense.
Read More: Brain-computer interface allows for telepathic piloting of drones
"As of today, signals from the brain can be used to command and control … not just one aircraft but three simultaneous types of aircraft," said Justin Sanchez, Director of the Biological Technologies Office at DARPA, at the Agency's 60th-anniversary event in Maryland on September 6.
"The signals from those aircraft can be delivered directly back to the brain so that the brain of that user [or pilot] can also perceive the environment. It's taken a number of years to try and figure this out," he added.
The weaponization of AI will represent a paradigm shift in the way wars are fought. Since the end of the Second World War, defense systems have been prioritized to deter attacks rather than actually responding to them after the fact.
This has been the model for stability for the past 72 years, but that paradigm is now shifting with the rise of AI and machine learning.