Microsoft Accelerator graduate, Sensoro, is exploding the IoT with the most advanced beacon and sensor technology available on the planet.
Sensoro, a young, energetic, and innovative company, is on a global mission to leverage the Internet of Things (IoT) to create a smarter way of living by building a more efficient and safer world.
Working in the realm of the Internet of Things (IoT), Sensoro's ground-breaking Alpha Product Suite provides businesses with long-range, low-power options for their IoT sensors and related networks. It offers a platform that is simple to implement with a network that can span more than 120 square miles, supporting thousands of sensor devices.
Read More: Microsoft Accelerator Celebrates 5th Anniversary and 2nd Global Startup Roadshow
After graduating in 2013 from the Microsoft Accelerator program in Beijing, China, Sensoro went on to secure $10 million in VC funding in 2015, which it used to further develop its sensor network and platform offerings.
Sensoro is Exploding the IoT
In unifying the digital world with the physical world, Sensoro is exploding the IoT with more data than you or I could ever comprehend.
With some $28 million raised in at just two rounds of funding, Sensoro is focusing on two major fields within IoT — environmental monitoring and asset tracking. The company anticipates producing and shipping over 100,000 environmental-related devices and 500,000 asset tracking tags in 2017 to support infrastructural development projects, according to an April report on Deal Street Asia.
The startup also boasts a diverse range of high-profile clients from across 75 countries that include Sea-Tac International Airport, Microsoft, Google, MIT, and China Railway High-speed.
When asked about the strategy of Sensoro for handling the competition, Co-Founder Vivian Li, who is responsible for global sales of entire product line, said, "We at the cutting edge of the IoT market trends and technology developments to facilitate a quick response to any significant changes. We also maintain an efficient, flexible team and a global strategy that includes rapid product integration."
Sensor Technology with Real-world Applications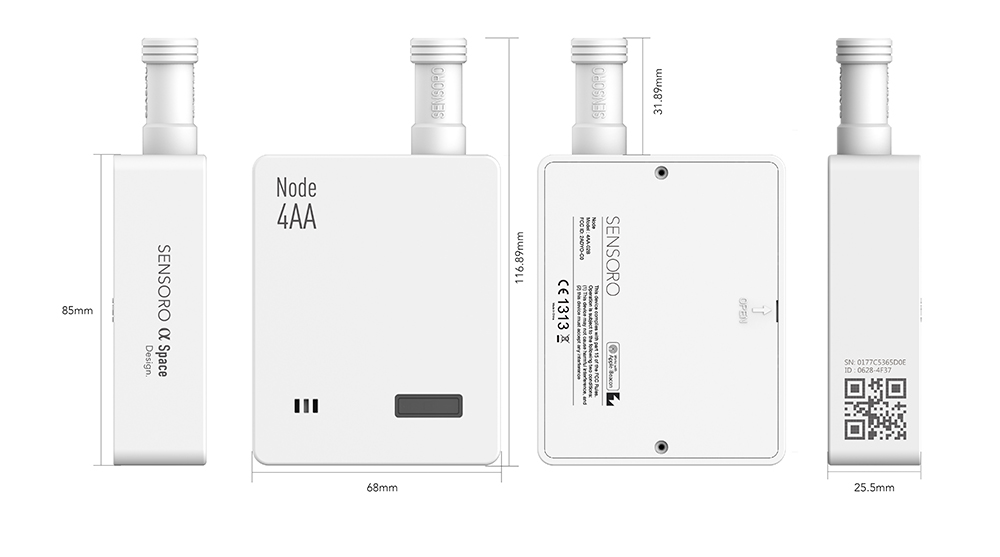 These sensors are being used for everything from environmental monitoring to asset tracking designed to optimize smart cities, governments, and corporations.
Read More: Merging IoT with future-proof facility management for automation systems
For a real-world example of the company's applications, Sensoro's research and development teams have developed a series of sensors for environmental monitoring that detect and monitor a variety of air quality metrics like CO2, CO, NO2, and PM2.5.
Monitoring air quality in major cities like Beijing, where smog levels are off the charts, helps researchers and policymakers learn more about their environments, so local governments can take action to reduce health risks, improve visibility for air traffic, and alert citizens when they should refrain from going outside and breathing the toxic air.
For public and private agricultural projects and building enhancements, the sensors have the capability to detect and adjust according to temperature, humidity, and lights. They also provide a remote water leak detector for building and irrigation applications.
Co-Founder and lead visionary Vivian Li said, "We have recently delivered environmental monitoring and asset tracking technologies for Manchester's CityVerve, STORM, Putrajaya – Multimedia Super Corridor (MSC), and the Fire Safety Department of Nanjing, China.
These solutions provided our customers the means of reaching a variety of different goals – from health and safety to business efficiency."
World Leaders in Beacon Technology
Not only are Sensoro's sensors transforming cities globally, the startup is now one of the world leaders in beacon technology, having sold more beacons than any other company on the planet with over 400,000 beacons deployed worldwide.

Shortly after Apple announced the iBeacon protocol in late 2013, Sensoro became the first company in China to be iBeacon certified.
To get an idea of how iBeacons work, iBeaconInsider reports, "With an iBeacon network, any brand, retailer, app, or platform will be able to understand exactly where a customer is in the brick and mortar environment. This provides an opportunity to send customers highly contextual, hyper-local, meaningful messages and advertisements on their smartphones."
It was with that specific purpose that all 1,471 Pizza Hut restaurants in China rolled out Sensoro's beacons in 2015. A Pizza Hut spokesperson said of the partnership, "The comprehensive use of beacon technology to create smart restaurants is intended to improve the customer experience and improve customer service, while also upgrading brand image to attract more customers."
Sensoro Milestones
Last year Sensoro launched its Alpha Space BaseStation — the industry's first enterprise-grade ultra-long range and low power communication network system.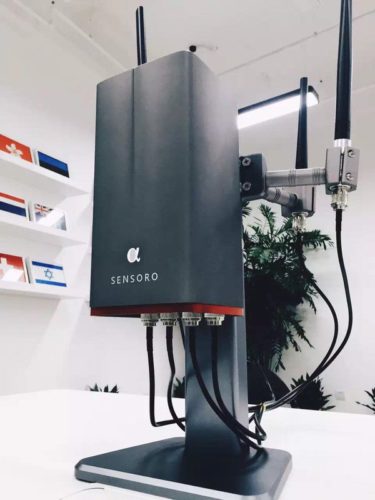 CEO Tony Zhao said, "Current beacon technologies grapple with limitations of scale. While beacons have predominantly been deployed in smaller areas, demand is rising for larger scale and longer range beacon systems."
"Sensoro's Alpha Space BaseStation provides an industrial quality product that is easy-to-install, cost-effective, secure, and covers an unprecedented wide area. We're ultimately aiming to build the infrastructure for smart cities that will upgrade human productivity and solve common urban problems," added Zhao.
When Google launched Eddystone in 2015, Sensoro was not far behind in recognizing the potential of Eddystone's open beacon format that supports Android and iOS devices, becoming an official partner just 30 days after its release.
A press release announced, "By supporting Eddystone, Sensoro shows its willingness to take an active part in the IoT trend. Its beacon products will continue to provide services for near field communication, such as notification push based on precise location and indoor navigation."
With millions in funding, hundreds of thousands of products deployed, and partnerships with some of the biggest names in business, Sensoro is exploding the IoT with no sign of waiting around for a fallout to its chain reaction of unprecedented success.