The Irish President today challenged the country's young people to use the technologies available to them to shape the country's future.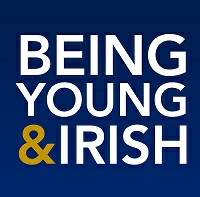 President Higgins was speaking at a garden party in his official residence, Áras an Uachtaráin, before a crowd of about 300 people from across the country.
The networking event was held as part of his first Presidency Seminar, Being Young and Irish, which aims to encourage Ireland's young adults to be more active in the development of the country.  With the campaign, the President aims to encourage the country's young adults, aged between 17 and 26, to submit their vision for the country's future via the Office's official website.
He said, "[It's about] the word 'transformation' being put into effect in every aspect of life…to release new kinds of thinking."
The President's remarks were also heard by representatives from Google and Facebook, who were in attendance today.  Speaking about them, the President said that the companies, both of which have their European, Middle East, and African headquarters in Dublin, will be key channels that he will use to interact with Irish youth, especially those who have emigrated in recent years due to the economic crisis.
"Many of our young people, as I have said, have already gone abroad. I intend to stay in touch with them in this presidency and I think that is why we're talking to Facebook and Google, who are represented here, in being part of [this] inclusive piece of work."
We understand that the President's Office is consulting with the companies and we may see further integration of social media in this and other campaigns in the future.
President Higgins made an impassioned call for the country's young people to submit their ideas and vision for Ireland's future using whichever medium they like; audio, video, text, prose, by the campaign's deadline of September 29 2012.
"I'm renewing my invitation to take the opportunity of shaping this country's future…We need young people to provide their vision with us and help us build a real Republic that provides opportunities, hope and respect."
The President ended his remarks by thanking the Garden Party's entertainment, Key West, Storyfold, Pianist David Burke, Guitarist David Mangan and The Master of Ceremonies, Scott De Buitléir.
Photographs of the event can be found on our Facebook page.
You can listen to the President's remarks in full below