In 2023 technology is commencing a renaissance in many industries. But vehicles, whether it be cars, planes, or boats, are significantly morphing to new heights in these digital and electrified times.
As cars move from the antiquated combustion engines of yesteryear, so too are vehicles in other categories. The boating industry is one such example, as watercrafts go from simply being a vessel for water recreation or getting from point A to B on the water, to a vehicle with a full suite of technological features and modern electrical advancements.
High-end custom boats, like luxury automobiles, are evolving each year with their fresh capabilities. Let's take a look at some of the leading tech-driven boats to keep an eye out for in 2023. 
---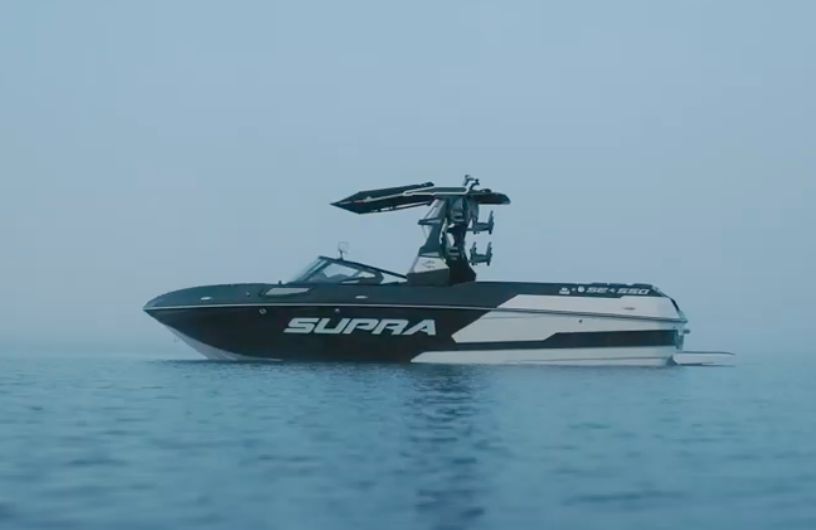 Supra Boats is a tradition of 40 years of excellence in luxury towboat manufacturing combined with premium technology, bold design, and precision engineering. Supra's SE world-class wakeboard and surf boat is the largest boat in the Supra lineup. Measuring 24'5″, the SE delivers plenty of room bow to stern, but not one inch was overlooked in design. With standard features combined with top-class luxury and performance, this boat gives a high-end feel without losing top-tier towboat abilities.
With the aim of seeing, investigating, and developing an entire lineup to bridge a distinctive real-life experience straight from your phone or tablet, Supra Boats also just debuted its own immersive digital experience. The digital tour enables users to interact with their products like never before, study features, and learn about possibilities while touring any boat model as if it were right in front of them. A person can also use the augmented function to scan any 2022 Supra boat while it is in front of them and examine the features and specifics of the boat they might be looking to buy.
---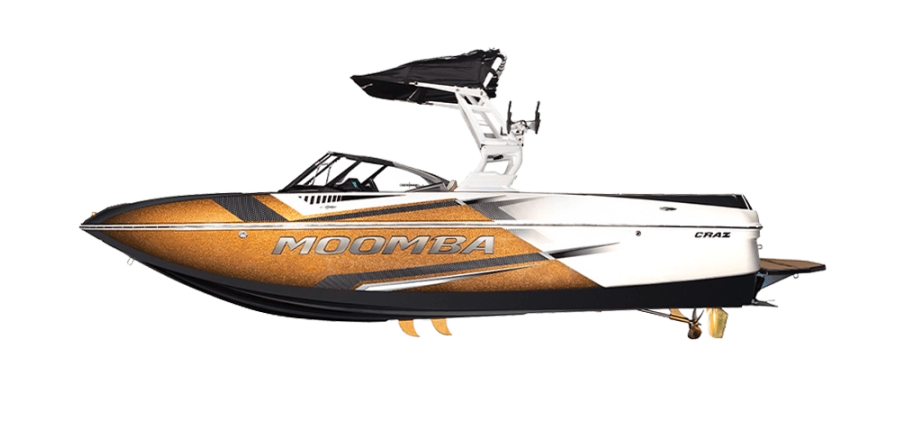 A trusted name in wakeboarding and wake surfing boats, Moomba Boats was formed 30 years ago with the goal of providing more economical alternatives to the more expensive wake boat lines currently available. Moomba has been putting its boats through rigorous testing in some of the harshest conditions and proving grounds, and its goal is to provide reasonably priced alternatives to boat lovers near and far.
For all 15 passengers it can hold, Craz's 410 ft-lbs of torque and over 400hp paired with a class-leading ballast capacity instills confidence. Innovation hits an all-new level with the boat's pro tower, flow surf systems, a driver-focused Helm Design, a 7-inch touch screen, and wireless charging audio controls with Bluetooth connectivity. On top of all this, the highest quality materials are some of this modern boat's standout features.
---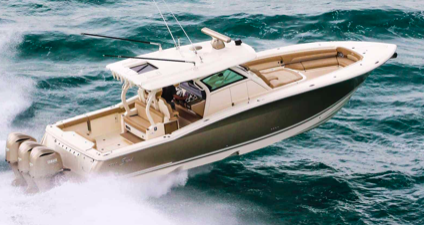 Scout's 380 LXF showcases some of the most cutting-edge technologies in both its design and its functions. Alan Lang, director of sales and marketing, explains that the hull is chemically bonded with methacrylate, a material that is higher in luxury than fiberglass and is hand-laid and epoxy-infused.
Above deck, CZone technology, a digital control and monitoring network, is integrated. The multifunction monitor at the helm serves as the central hub for the ship's systems, security, and electronics, supporting remote monitoring and remote start from a smartphone or tablet. Additionally, the standard roof of the 380 has Scout's innovative retractable rocket-launcher system which loads fishing rods into a horizontal position before allowing the hardtop's SureShade to deploy over the cockpit, an innovation that won the craft an award at this year's Miami International Boat Show.
---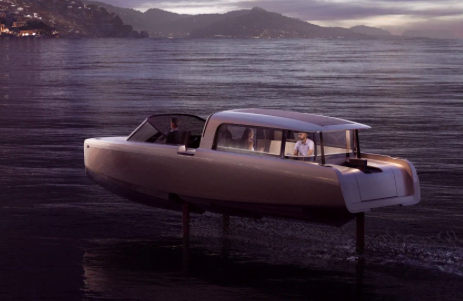 Despite only existing since 2016, Candela has done an outstanding job at redesigning the hydrofoil, a very old concept first patented by Sir Alexander Graham Bell in 1908. Candela has combined some tried-and-true design elements from this idea with cutting-edge technology to create some amazing watercraft. 
Their brand-new P-8 Passenger has the ability to double as a useful dayboat while being designed as a commercial shuttle or tourist vehicle. You would be hard-pressed to find a smoother ride than the P-8 for those seeking peace and quiet around the cottage because it only creates a tiny 5 cm (2 in) wake, reducing water friction by 80%. The submerged direct drives on the electric motor also offer a completely silent ride by removing transmission losses.
The hydrofoil Flight Controller measures the boat's position, speed, and acceleration in six degrees of freedom using several types of sensors. And after 10,000+ hours of simulations, design revisions, and sea trials, the C-POD is designed to last a human lifetime.
---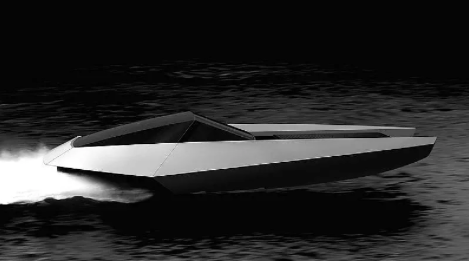 Swiss business, Code-X, just unveiled one of the most innovative and extravagant yachts ever produced. This 14.5 m long catamaran yacht is boldly futuristic, with a stealth and sleek aircraft-like appearance and state-of-the-art technology used throughout the craft's development.
The hull is made of carbon-kevlar, and the company says that all glass surfaces have crystals with "phototropic shading," or electronically controlled shading, and the vessel's "touch control" navigation system is used to regulate the shading. Code-X can either cruise at 9 knots purely powered by its electric motors or accelerate to a blazing 90 knots thanks to its dual 710 horsepower Ilmor Formula One engine.
The catamaran is outfitted with its own photovoltaic panels, which supply electricity for a variety of luxurious features. Additionally, solar panels are used to recharge the lithium-ion batteries that power the electric motors when they run out of power. The most innovative thing about this tech-driven craft is that it does not require physical tethering with a traditional anchor, instead offering a virtual anchor. The "Virtual Anchor" leverages data from the gyros and the GPS system, using the electric motors to provide thrust at a calculated angle so that the vessel is able to retain a stationary horizontal position regardless of wind and sea currents.
---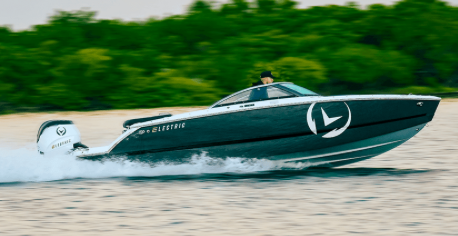 Four Winns claims that the H2e was created in response to modern consumer needs for simplicity of use, reduced operating expenses, and silent operation. The H2e is described by the business as a "totally sustainable sailing experience," which will help to glean an edge on companies that now produce gas-powered dayboats and bowriders.
With the launch of the first 100% recyclable boat and the setting of the world's fastest electric boat, the new H2e will have a top speed of roughly 35 knots (40 mph). The motor is made up of two (2) high voltage, high density, 700V battery packs, each with a fully integrated, strong onboard charger for speedy recharge wherever you go sailing.
Additionally, the H2e will have the first smart digital display created specifically for the marine industry. The user may control connectivity to entertainment controls, a phone connection, and a sophisticated navigation system via a dual touchscreen at the wheel. Additionally, H2e sailors will have access to an automatic logbook that records trip information as well as battery status, security, and weather forecasts. This futuristic boat will be shown by Vision Marine from December 3 – 10th at the Paris Boat Show and be unveiled by Four Winns during the Miami International Boat Show, from February 15–20, 2023.
---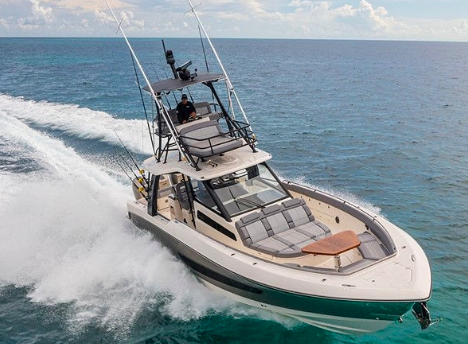 According to Wil Rogers, head of Boston Whaler's, the Outrage flagship 420 wields a design that was made from scratch and includes a proprietary system known as the Lenco Auto Glide dynamic trim-tab system. The new 420 Outrage is the largest Boston Whaler ever produced in addition to being one of the largest center consoles on the market.
The boat also offers a completely integrated electrical platform, in collaboration with Raymarine electronics, and Mercury outboard motors, electrical components sharing a single network. Standard equipment from the company, Whaler Watch, enables full remote monitoring of the boat with respect to both boat position (theft tracking) and other essential operations.
Other notable features include a switch-activated teak bow table, a freshwater washdown hose inside the anchor locker, a tablet device with an app to customize CZone digital switching, a motorized shade extending aft, hot and cold freshwater faucets, as well as a retractable hose with hot and cold water for cleaning the deck.
---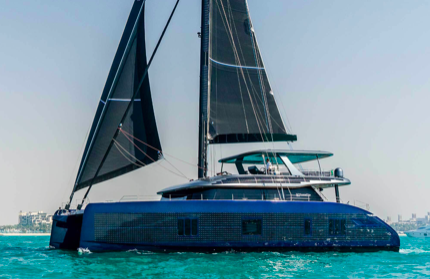 A sustainable transatlantic catamaran, the Sunreef Eco embodies a luxury lifestyle and dependable sailing performance—all while operating on electric power. It is built for long-range offshore navigation, and thanks to a hydro production system, it can even produce electricity while sailing. The mast, boom, superstructure, Bimini, and hull sides are all covered with a combined 1,765 square feet of ultra-lightweight composite-integrated solar panels, which can produce up to 32kWp.
The 78.7-foot multihull's interior features living accommodations and space for up to 10 guests, in part because of a 38-foot beam. The main deck has two extra-large couches and a convertible table amidship, providing plenty of space for relaxing and dining. The Sunreef 80 Eco has a fully-stocked bar with a piano and a pop-up TV toward the bow.
The flybridge of the catamaran features lavish seating areas, expansive sun pads, and a wet bar. Among the sails available on the Sunreef 80 Eco are a 200m2 main sail, a 155m2 Genoa, a 340m2 gennaker, and a 70m2 staysail. The yacht's cutting-edge hydrogeneration system allows her to continuously generate green energy while under sail, providing a fuel-free, totally autonomous, luxurious experience.
---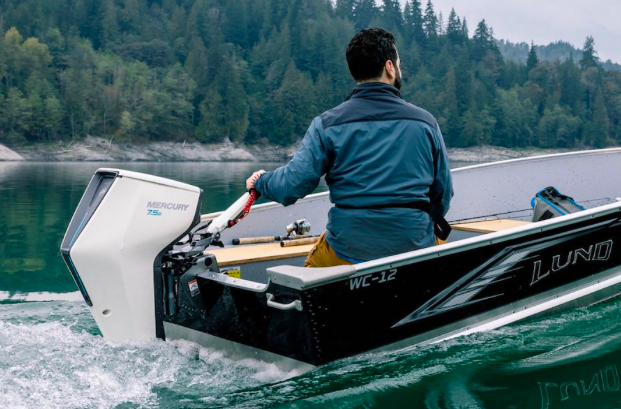 With its cutting-edge features, the Avator 7.5e electric outboard provides boaters with a clean, quiet power that makes it easy for them to enjoy the water. Easy setup and use are made possible by swappable batteries, a quick-connect mounting mechanism, and simple controls. The battery level and range are clearly displayed in vivid full color, allowing you to comfortably explore the water.
This motor is the first Mercury propulsion system to work with the brand-new Mercury Marine app, which is available for iOS and Android devices. Boaters can download the app for free and use its basic features, which include a tutorial library and the option to connect with a chosen dealer for professional assistance. The app has GPS and can also be used to track speed, battery level, outboard hours, and system notifications—providing the most complete set of performance data available for any electric outboard.
The 750W of power produced at the prop shaft by the Avator 7.5e is comparable to the power and acceleration of a Mercury 3.5hp FourStroke gas engine found on a small fishing boat or tender. This might not sound like much power, however, the batteries can be quickly changed to allow for all-day use on a small pond or for transporting people to larger boats on larger areas of water. This boat was showcased at 2023's Consumer Electronic Show in Las Vegas, which started today and runs through January 8th. 
---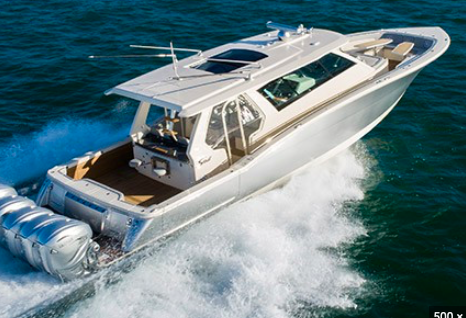 Similar to what you get with high-end luxury cars, Scout Boats' newest model represents the pinnacle of their already impressive line-up. The 530 LXF is expertly created with the most advanced twin Scout Stepped Hull Technology, the highest-performing Carbon Epoxy Construction (Carbon Fiber/E-Glass is the main material used in the Epoxy Infusion process), and the best-sophisticated blend of appointments and technologies.
Pending a patent, the hardtop-mounted rocket launchers atop this model can be electronically raised or lowered by pressing a button and will also electronically drop when the SureShade retractable awning opens. In addition to giving the boat a special feature, the rocket launchers' ability to articulate makes it simpler to load and unload rods.
All onboard systems are easy to operate via a touch screen. Glass bezels around Garmin screens give them the technological flair and the seamless, contemporary appearance they stand for. All Garmin screens on the 530 can be accessed and controlled using the Garmin GRID (Garmin Remote Interface Device), a control pad with a mouse.
Disclosure: This article mentions a client of an Espacio portfolio company.