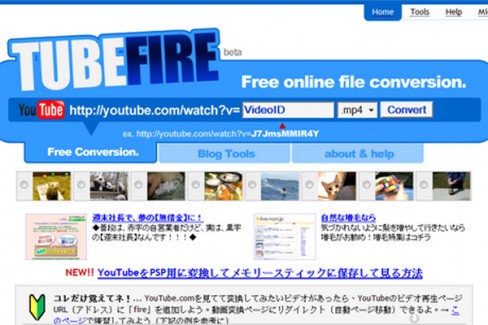 31 of the world's largest record labels, including EMI, Sony, Universal and Warner, are collectively seeking almost $3 million (€2.1 million) in damages from YouTube video conversion website TubeFire. TubeFire is one of many websites that offer a YouTube conversion service, allowing its users to watch YouTube videos offline and on virtual any device.
The 31 record companies filed a class-action lawsuit against the Japanese-based website on August 19th, claiming that the service violates copyright law. The website has subsequently been taken offline. It had been in operation since 2007.
$3 million in damages may seem like a hefty figure but the record companies believe this is the amount they would have earned had TubeFire licensed their content officially.
A translated message on TubeFire's homepage states that the service "operated so as not to infringe copyright". TubeFire has not yet received the full details of the case but "in order to completely prevent the spread of the problem until the end of the trial period" decided to temporally shut down its service.
It's hard to see how a lawsuit like this would would benefit the music industry. TubeFire are one of many 'YouTube downloaders' that offer endless replica services. Some even exist as Firefox extensions, like Easy YouTube Downloader, but I can't imagine the record labels going after Mozilla, can you?
If you're looking for alternative YouTube downloaders why not try MakeItMP3.com, Deturl.com or KeepVid!