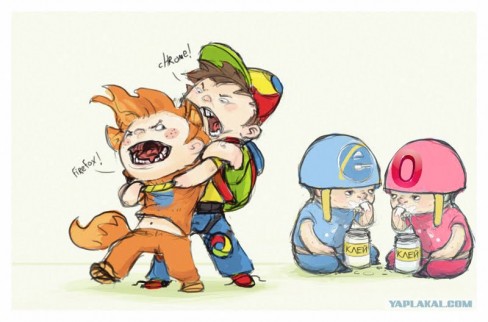 Google Chrome is well on track to becoming the world's most popular web browser as it eclipsed Mozilla Firefox's global market share during the month of November for the first time. Globally, Chrome is now the second most-used browser behind Internet Explorer as it maintains a strong lead, according to StatCounter aggregated data from more than three million websites.
Predictions we made at the very start of October would see Chrome overtake Firefox on just over 26% market share. Now, as November has just passed, Chrome has surpassed Firefox at 25.69% market share – an error margin of just over 1%. Firefox's global market share now stands at 25.23%, while Microsoft's Internet Explorer seats precariously with an ever-decreasing market share lead, now standing at 40.63%.
Aodhan Cullen, CEO of StatCounter, commented that while Google's prowess has ensured a high number of Google Chrome downloads, StatCounter data shows "that people are actually using it to access the web also". Cullen also suggests that Chrome "will become a real rival to Internet Explorer globally". In fact, we believe that Chrome will overtake Internet Explorer globally as early as the summer of next year.
Other regional browser battles are being won and lost by the major three. In the United States for example, Internet Explorer usage is surging with 50.66% market share, while Firefox and Chrome are experiencing slight declines recently to 20.09% and 17.3% respectively. In South American countries like Brazil and Uruguay Chrome is on top, while Firefox dominates in certain parts of Europe like Austria and Bulgaria.