Peeking under the hood of today's most dynamic open source software with the people behind it, Microsoft Decoded Show returns for its third season.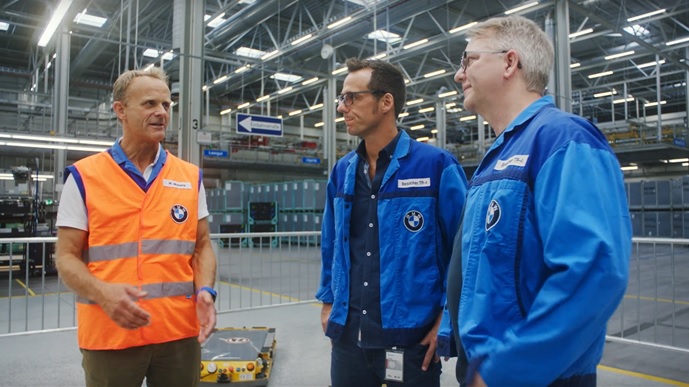 Decoded is back to show not only how code runs every corner of our global economy, but to showcase the people and personalities behind the ones and zeros.
Read More: Microsoft Decoded Show Season 2 launches in San Francisco to a jam-packed crowd
"We aim to engage viewers with a story that's full of interesting characters, engaging in storytelling, and also educational and technical," said Decoded Executive Producer Dan Behrendt.
Read More: Microsoft Technical Communications Director Joins The Sociable Advisory Board
"Decoded showcases computing fields in a way that pulls people in, so they are sucked into the story and personalities, and at the same time learn about the field in a way that doesn't feel like they're watching a lecture.  We are really trying to embody a 'storytelling in learning' approach with the Decoded series," he added.
The first episode of the new season, "Open Robotics Meets the Open Road," is now available to watch on YouTube.
In this episode we learn about robotics in the factory with BMW and SwRI, curators of ROS-Industrial an open source robotics project. Our journey starts in San Antonio Texas where we meet with Matt Robinson from SwRI and look at robots in the research laboratory. Then open source takes to the open road as we travel to Germany to look at how BMW is innovating in logistics using smart transport robots in their production facilities.
"While producing this video I was amazed with the groundbreaking work being done in the world of robotics.  I felt myself drawn more and more into the field as we met with its thought leaders," said Behrendt.
"Learning about open robotics, how important it is for robots of all shapes and sizes to collaborate was exceedingly fascinating.  It was also amazing to see how forward thinking BMW is with their in plant engineering.  Retrofitting robotics into existing plants, which are hazardous dynamic environments with lots of moving parts and live workers interacting is impressive.  I think all of this comes together to create an engaging, deep story that's educational and great to watch."
The new executive producer of the Decoded Show has been busy this year promoting Open hacks — an initiative pioneered by the Microsoft Commercial Software Engineering (CSE) team, which leverages direct evangelism by putting customers at the heart of product development strategy.
Read More: Open Hacks: understanding customers by working alongside them
"We send our own developers to work side by side with our customers to build technology that solves their biggest problems together. And in doing so, it has transformed the way we do business entirely," Behrendt wrote on Entrepreneur.
Founded by Microsoft GM Dave Mendlen and Technical Fellow John Shewchuk, Decoded takes viewers around the globe and shares modern developer best practices.