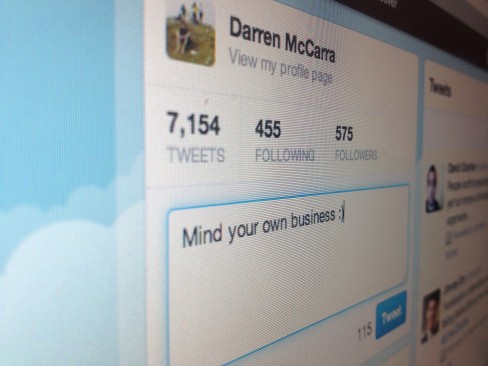 Twitter has agreed to adopt Do Not Track, a privacy preference enabled by users who do not want their browsing behaviour tracked across websites. Twitter is the first major social service to endorse Do Not Track in this way.
Do Not Track, or DNT for short, is enabled by users at browser-level, although it's still at the discretion of individual sites and services whether to heed this selection or not. Currently only Firefox 5+, IE 9+ and Safari 5.1+ support the DNT initiative. Chrome has said it will support DNT later in the year but, in the meantime, a third-party browser extension is available for this.
A Twitter help document reads,
"When you turn on DNT in your browser, we stop collecting the information that allows us to tailor Twitter based on your recent visits to websites that have integrated our buttons or widgets. Specifically, we remove from your browser the unique cookie that links your browser to visits to websites in the Twitter ecosystem."
Many websites and services, like Facebook, Google+ and Twitter, track users' browsing behaviour across the web as they visit sites with embedded buttons, widgets and other features. Even though a user may not have clicked a Like or Tweet button on a particular web page, the visit is still logged and used at a later stage to serve increasingly relevant content or ads on respective networks.
Twitter tracks browsing behaviour on websites with integrated buttons and widgets to make its tailored suggestions feature more relevant, dynamically suggesting people to follow in order to keep its service "naturally aligned with your evolving interests". What the DNT feature does is disable this method of service personalisation. Even without DNT, Twitter users can disable this kind of personalisation in their settings page.
Will Facebook do something similar in the near future? Not likely.