Twitter received more requests for users' private data from world governments in the first six months of 2012 then the entirety of 2011, according to information released by the site today.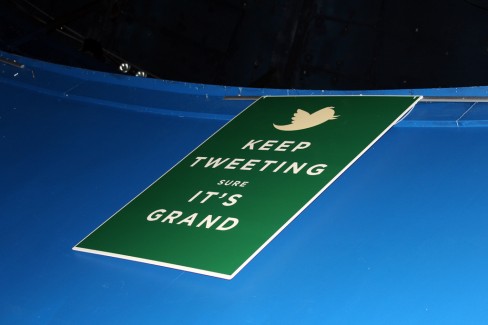 In the six year old company's first transparency report Twitter says that 23 governments, including those of the US, UK, Canada, France, Australia, and Germany sent, between January 1 2012 and June 30 2012, 849 requests for user data from the site.  Twitter says the requests are usually made in relation to criminal cases and about 63% of these were partially or completely fulfilled.
Announcing the release of the data Twitter said it was influenced by Google's twice-yearly transparency reports which detail which governments asked the search company for access to or remove users' data.
Twitter has broken it transparency report into three areas;
Government requests for users' information
Government/police requests for content removal
Copyright take down notices.
Government requests for users' information
The US government made the greatest number of requests for access to user data, 679 (79.9% of all requests).  Japan made 98 requests (11.5% of all requests) and the UK and Canada made the third highest number of requests at 11 each (1.2% each).  The remaining 6.2% of requests were made by the 19 other governments.
Of these 75% of the US government's requests were completely or partially complied with.  Some 20% of the requests from Japan were complied with and 18% of both the UK's and Canada's requests were fulfilled.
Since one request for information can specify multiple user accounts Twitter has detailed the number of accounts for which information has been requested.  The US's 679 requests mention 948 accounts; Japan's 98 requests mention 147 accounts.  The UK sought information on 11 accounts and Canada 12.
The remaining 19 countries made fewer than 10 requests each so Twitter has not released exact numbers for these. However most requests made were denied.  Of the total 23 countries that made requests only seven were successful.  The other 16 countries' requests were denied.
Government/police requests for content removal
Five countries requested Twitter remove content from its site, three of which are members of the EU; France, Greece, and the UK.  Turkey and Pakistan were the only non-EU countries to ask for user data to be deleted.
Twitter's data shows that the Greek and Turkish courts made three requests for data deletion. While the French, Pakistani and UK Governments or police services made another three.  In total these requests specified 18 accounts.
Twitter says it complied with none of these requests, some of which were made on grounds of defamation or that certain content was prohibited in a some jurisdictions.  Although, mysteriously, when outlining reasons why some requests were denied  Twitter says "We do not comply with requests that fail to identify content on Twitter."
Copyright take down notices
Twitter reports that 5,275 tweets from 5,874 accounts were removed in the first six months of 2012, the majority of which were done so in March.  The company also says that 599 individual pieces of media hosted on Twitter, including background images, avatars and pictures were removed in the same period.
Keeping the Tweet flowing
Twitter says the release of this information is part of the company's wider "long-standing policy to proactively notify users of requests for their account information unless we're prohibited by law."
As Twitter's global audience grows, expect to see more governments and police forces requesting access to or removal of Twitter information. The company says in the future it will release data twice a year and also announced that it will be partnering with the crowdsourced web accessibility tracker Herdict.