Today at 2:00PM EST, Publicize PR is hosting a webinar with Martin Bryant, consultant and former Editor-in-Chief at The Next Web.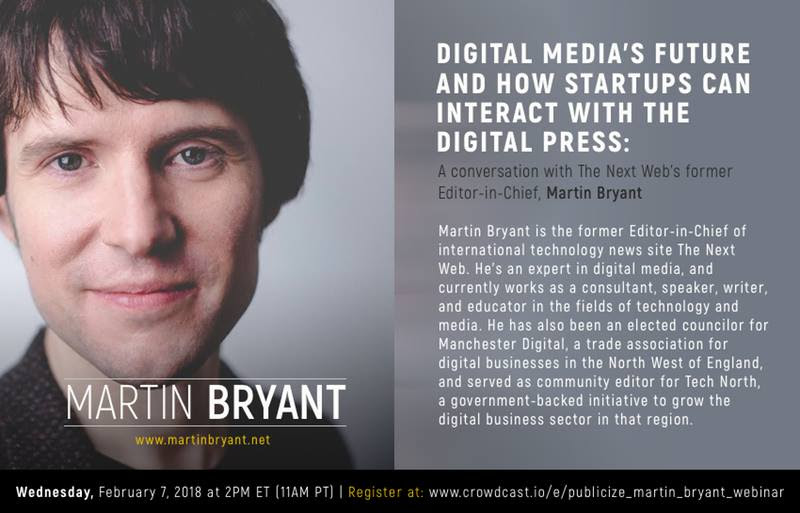 Bryant will be talking about the future of digital media and best practices for startups, and you may register for free on Crowdcast here.
Bryant and Publicize's Marketing Director Jim Glade will be discussing the shape of digital media in the near future and what kinds of problems and setbacks publishers can expect. In addition, they will be exploring ways in which traditional media outlets can work with startups in a symbiotic way that improves the overall product.
Bryant is an expert in the field of digital media and now works as a consultant, writer, speaker, and educator of technology and media. On top of his editor-in-chief experience, he has been an elected councilor for Manchester Digital, a trade association in Northwest England, as well as the community editor for the government-backed initiative Tech North.
In his distinguished career he has interviewed top technology executives onstage at some of the world's biggest technology conferences like the Web Summit, SXSW, and LeWeb. He delivers engaging fireside chats and panel discussions, and is also in demand to MC whole events.
In the unknown future of digital media where more roadblocks and hurdles are bound to appear for publishers, it could be startups that help clear the path for more profitable media enterprises.