The White House has stepped into the SOPA/PIPA debates broadly criticising the acts; as well as the entertainment industry and Silicon Valley for not sufficiently cooperating against digital piracy.
The administration was responding to two e-petitions submitted to the White House; The "VETO the SOPA bill and any other future bills that threaten to diminish the free flow of information" which collected over 51,000 signatures and "Stop the E-PARASITE Act" which collected over 52,000 signatures.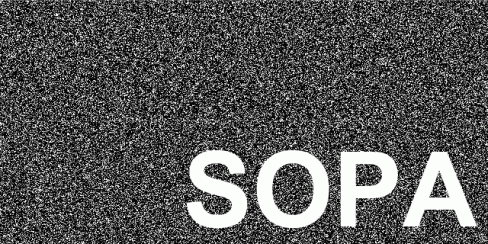 In the statement the Obama Administration says that digital content piracy harms traditional entertainment media, digital media, and social media; which have often been seen as at odds over the Stop Online Piracy Act (SOPA) and Protect Intellectual Property Act (PIPA).
While not addressing specific paragraphs in the acts directly the White House does suggest that they are unsound and calls for the U.S government to "pass sound legislation this year" to protect copyrights holders.
"Let us be clear—online piracy is a real problem that harms the American economy, threatens jobs for significant numbers of middle class workers and hurts some of our nation's most creative and innovative companies and entrepreneurs.  It harms everyone from struggling artists to production crews, and from start-up social media companies to large movie studios.

"That is why the Administration calls on all sides to work together to pass sound legislation this year that provides prosecutors and rights holders new legal tools to combat online piracy originating beyond U.S. borders while staying true to the principles outlined above in this response.  We should never let criminals hide behind a hollow embrace of legitimate American values." [Their emphasis]
In the statement the White House said it was committed to protecting the independence of the internet, the copyrights of content creators, and start-ups.
"Any provision covering Internet intermediaries such as online advertising networks, payment processors, or search engines must be transparent and designed to prevent overly broad private rights of action that could encourage unjustified litigation that could discourage startup businesses and innovative firms from growing.

"While we believe that online piracy by foreign websites is a serious problem that requires a serious legislative response, we will not support legislation that reduces freedom of expression, increases cybersecurity risk, or undermines the dynamic, innovative global Internet."
The statement would appear to have been written before Thursday when the DNS features of the SOPA/PIPA bills were changed.  On Friday the chief sponsor of the Stop Online Piracy Act, Rep. Lamar Smith (R-TX), said he would be removing the DNS sections from his act and on Thursday the author of the Protect IP Act (PIPA), Senator Patrick Leahy (D-VT), said he would be removing some parts from his act.
These would have required major changes to the structure of the internet.  SOPA's DNS provisions would have prevented service providers from connecting users to requested websites that had been accused of being in breach of the act.
The White House's statement says that it believes DNS "pose a real risk to cybersecurity and yet leave contraband goods and services accessible online."  The White House says;
We must avoid creating new cybersecurity risks or disrupting the underlying architecture of the Internet. Proposed laws must not tamper with the technical architecture of the Internet through manipulation of the Domain Name System (DNS), a foundation of Internet security. Our analysis of the DNS filtering provisions in some proposed legislation suggests that they pose a real risk to cybersecurity and yet leave contraband goods and services accessible online."
The Obama Administration's stance will bring much support to a growing number of organisations users that oppose the acts.  On Friday Ben Huh, the CEO of the Cheezburger network called on Wikipedia's founder, Jimmy Wales', support to hold a 12 hour blackout on January 18: Reddit said it will also take part.  Cheezburger and Wikipedia's founders were both credited in December with forcing GoDaddy into an embarrassing U-turn in its support for the acts when they said they would be moving their sites, numbering over 1,000, from GoDaddy.   Earlier this week WordPress, in a rare statement on political matters, called on its 60 million users to help oppose the acts.
The statement, which was published on the White House's site and emailed to subscribers, was jointly published by Victoria Espinel, the Intellectual Property Enforcement Coordinator at Office of Management and Budget; Aneesh Chopra, the U.S. Chief Technology Officer and Assistant to the President and Associate Director for Technology at the Office of Science and Technology Policy; and Howard Schmidt, Obama's Special Assistant and Cybersecurity Coordinator for National Security Staff.
SOPA is due to be voted on at the end of January.