Convincing 800 world leaders in politics, academia, and business to get together in one place to explore how to best catalyze the benefits of globalization is much easier when you gather them in the coastal paradise that is Cascais, Portugal.
"We are both thrilled and determined to form actionable plans for sustainable growth and a more morally decent form of globalization"
That is is exactly what Horasis Founder and Chairman Dr. Frank-Jürgen Richter has done. A former director at the World Economic Forum (WEF) in Davos, Switzerland, Dr. Richter founded Horasis — an independent international organization dedicated to inspiring our future — in 2005.
Unlike the WEF, which is held during the cold winters in Switzerland, Horasis hosts annual meetings in warm, sunny venues throughout the world to advance solutions to the most critical challenges facing corporations today.
With this year looking to surpass the attendance of last year, the Horasis Global Meeting will take place in Cascais, Portugal from April 6-9.
Read More: 600 Princes, presidents, policymakers to discuss how to inspire our future at Horasis Global Meeting
Shifting slightly from last year's theme of "Jointly Inspiring Our Future," some 800 leaders from business, government, academia, and civil society will gather in Portugal this April to discuss "Catalyzing the Benefits of Globalization."
"Gathering key leaders and entrepreneurs at this especially pivotal moment for global politics and trade, we are both thrilled and determined to form actionable plans for sustainable growth and a more morally decent form of globalization," said Dr. Richter in a statement.
"Cascais has the beaches, the sunshine and its wonderful people"
The fourth annual Horasis Global Meeting will gather a long list of the world's most prominent leaders. Among the political leaders to attend will be:
António Costa: Prime Minister of Portugal
Armen Sarkissian: President of Armenia
Hage G. Geingob: President of Namibia
Ilir Meta: President of Albania
Juliane Bogner-Strauß: Federal Minister for Women, Families and Youth, Austria
Guillermo Dietrich: Argentina's Minister of Transport
Sahar Nasr: Egypt's Minister of Investment and International Cooperation.
Joining them will be numerous CEOs and representatives of the world's most respected corporations, including:
José Manuel Barroso: Chairman of Goldman Sachs International
Galia Benartzi: Co-Founder of Bancor
Deborah Wince-Smith: President, United States Council on Competitiveness
And many others.
This year, politicians and business leaders will meet to debate and advance policies that can give rise to a more fair form of globalization, capable of nurturing and sustaining economic development globally to the benefit of all segments of society.
"We have a great opportunity […] to bend ears and attitudes"
Over the course of the four-day event, talks and discussions will be held on topics such as sustainable development, populism, climate change, cryptocurrencies, the next financial crisis, immersive technologies, diversity in the workplace, the fourth industrial revolution, the post-truth era, halting sexual harassment, modelling sustainable migration, blockchain, and many more.
One of the most memorable moments from last year's event was the touching tribute paid to the legacy of Nelson Mandela with personal anecdotes from the likes of Mac Maharaj, the Former Minister of Transport in South Africa who spent years imprisoned on Robben Island alongside President Mandela.
Read More: World leaders and friends give touching homage to Nelson Mandela at Horasis Global Meeting
Speaking of his time in prison with Mandela, Maharaj said, "I remember those moments of pain and helplessness that were visited upon Madiba and understood how they planted within us an everlasting sense of guilt that we failed our families when they needed us most; that the honor of serving the cause of freedom belongs to them.
"When shall we bring their deeds out of the shadows, to shine the light on them?"
"We want to become the foremost gathering of global business leaders and eminent government leaders"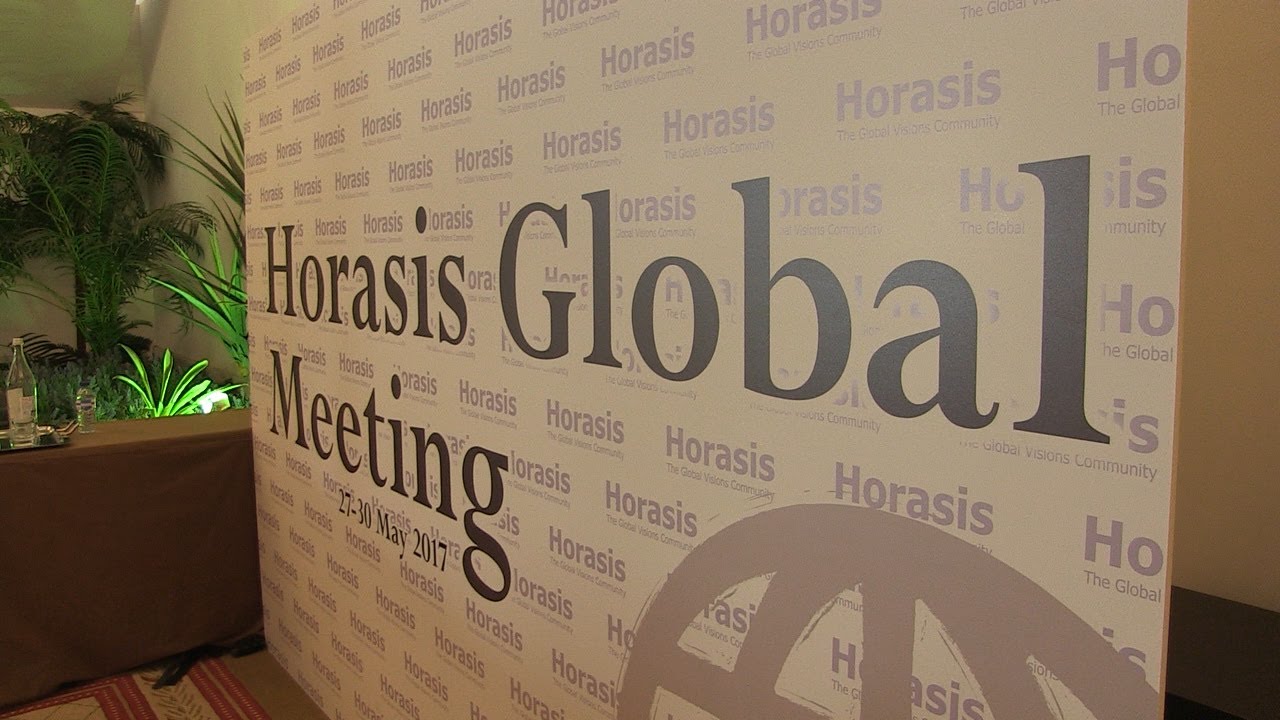 Launched in 2016, the annual Horasis Global Meeting is one of the world's foremost discussion forums, offering an ideal platform to explore and foster cooperation, impact investing and sustainable growth across the world.
The Horasis Global Meeting is the flagship event of four annual meetings put on by Horasis, which also include the Horasis India Meeting, the Horasis China Meeting, and the Horasis Asia Meeting.
Read More: 'Tackling globally relevant issues requires thought leadership, P2P networks': Horasis
"Horasis was founded on the principle that tackling the world's most pressing economic, social, and political issues necessitates productive dialogue and collective collaboration," said Dr. Richter.
Convening at a historic moment in which resentment of globalization is boiling over worldwide, participants are poised to discuss means of restoring faith in the idea of an egalitarian globalization, and to devise actionable plans for ensuring that the fruits of globalization are more evenly distributed.
The 2019 Horasis Global Meeting is co-hosted by the Portuguese Government and the City of Cascais. The event will be held at the seaside resort of Cascais.
As someone who advises world leaders in business, politics, and academia, Dr. Richter spends 80% of the year traveling the world, creating long-term relationships with global policymakers that have the power and influence to transform society.
"We can prevail and help to develop a richer, more socially aware and peaceful society"
Days before last year's flagship event, Dr. Richter told The Sociable what he thought of the media comparing the WEF with Horasis and why he chose Cascais as a venue.
Read More: Frank-Jürgen Richter on jointly inspiring our future ahead of Horasis Global Meeting: interview
"We don't benchmark ourselves with the World Economic Forum or other similar organizations. The media likes to make a comparison between Cascais (Horasis) and Davos (World Economic Forum) – one thing we can say is that Cascais is a much nicer place than Davos. Cascais has the beaches, the sunshine and its wonderful people.
"Davos is a small village in the mountains with limited hotel capacity, and constraints on its logistics: it's cold and slippery there in winter. Cascais is open to the world as it is located on the seashore and for centuries Portugal has explored the oceans across the globe. We try to capture this open spirit in our discussions – we want to embrace globalization and sustainable development. We support open societies and open exchange of ideas across religious and secular boundaries," said Dr. Richter.
On where he wanted to see Horasis in the next five years, he added, "We want to become the foremost gathering of global business leaders and eminent government leaders. We would like to create impact – not through revolution (though sometimes an idea might do just that) but by discussions that educate and which also draw together former opponents. The world has too many active conflict zones – these we can't halt.
"We have a great opportunity through our active network of government leaders, thought leaders in industry, commerce, and in the religious establishment to bend ears and attitudes.
"It is a slow process but I believe we can prevail and help to develop a richer, more socially aware and peaceful society."