Over 450 Amazon employees sign a letter to Jeff Bezos and other executives demanding that Palantir be removed from Amazon Web Services (AWS).
Amazon is designing, marketing, and selling a system for dangerous mass surveillance right now
An anonymous Amazon employee verified by Medium's editorial staff wrote yesterday that Amazon should not be selling facial recognition software "Rekognition" to law enforcement as it was being used by police departments and Immigration and Customs Enforcement (ICE) without ethical oversight.
Read More: United Airlines partners with scandal-ridden, CIA-backed Palantir for data initiatives
"A couple weeks ago, my co-workers delivered a letter to this effect, signed by over 450 employees, to Jeff Bezos and other executives. The letter also contained demands to kick Palantir, the software firm that powers much of ICE's deportation and tracking program, off Amazon Web Services and to institute employee oversight for ethical decisions," the anonymous Amazon employee wrote.
Amazon sells Rekognition to police departments and hosts Palantir on AWS. Palantir provides the software for much of the tracking and deportation systems used by ICE.
"Amazon's website brags of the system's ability to store and search tens of millions of faces at a time. Law enforcement has already started using facial recognition with virtually no public oversight or debate or restrictions on use from Amazon," the Amazon employee continued.
Companies like ours should not be in the business of facilitating authoritarian surveillance
Palantir is a scandal-ridden company co-founded by Peter Thiel with the backing of the CIA's venture arm, In-Q-Tel.
Amazon also has deep connections with the CIA including a "$600 million contract, which was awarded to Amazon Web Services in 2013" that transformed the CIA's "ability to build new capabilities," according to the CIA's associate deputy director of digital innovation Sean Roche.
While both Palantir and Amazon are deeply entrenched with the CIA, Rekognition's track record is also questionable.
A study by the ACLU found that Rekognition incorrectly matched 28 members of Congress, identifying them as other people who have been arrested for a crime.
The members of Congress who were falsely matched with the mugshot database used in the test included Republicans and Democrats, men and women, and legislators of all ages, from all across the country.
Nearly 40% of Rekognition's false matches in the test were of people of color, even though they made up only 20% of Congress.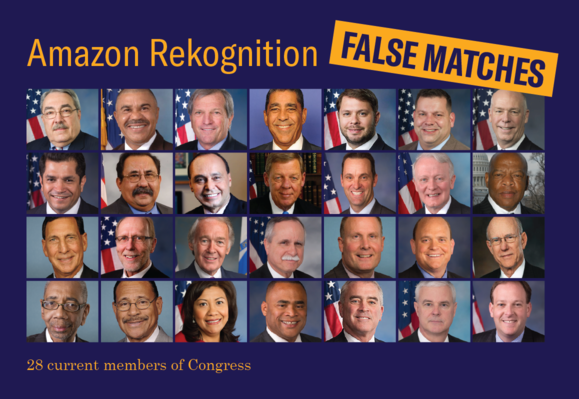 This same software is being used by immigration authorites and police to identify "suspects."
Supercharging surveillance is not something we want to contribute to in any way
The Amazon employee continued, "The current political environment makes the idea of selling facial recognition products to the government even more objectionable. Police have stepped up spying on black activists, and the Trump administration is continuing its all-out assault on immigrants.
"For Amazon to say that we require our Rekognition customers to follow the law is no guarantee of civil liberties at all—it's a way to avoid taking responsibility for the negative uses of this technology."
Palantir's Spying Scandals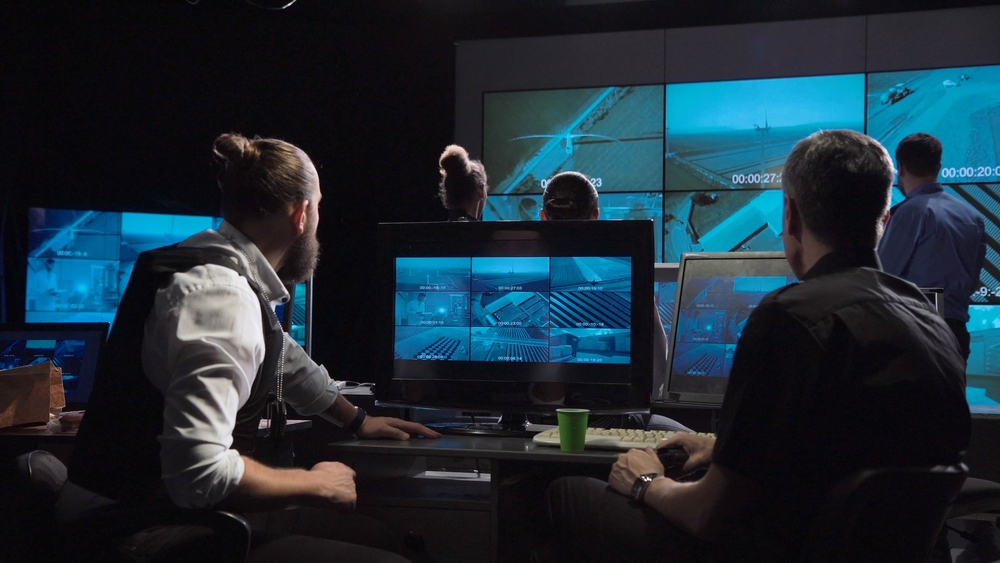 Back in 2009 an ex-Secret Service agent named Peter Cavicchia III ran special ops for JP Morgan in which he used Palantir's software to spy on everyone in the company as part of his duty of forensic investigations at the bank.
Employees caught on and some even inserted fake information in their personal correspondances to see if Cavicchia would bring it up in the next meeting… and he did!
Not even senior bank executives were saved from the company-wide spying that went on at JP Morgan after Cavicchia allegedly went "rogue" using Palantir's algorithms.
As Bloomberg reported in April of this year, "An intelligence platform designed for the global War on Terror was weaponized against ordinary Americans at home."
In the same article Bloomberg reported that a former computer engineer for Cambridge Analytica "testified in the British Parliament that a Palantir employee had helped Cambridge Analytica use the personal data of up to 87 million Facebook users to develop psychographic profiles of individual voters." Again, Palantir claimed that he had gone rogue and "worked with Cambridge Analytica on his own time."
When it came to Palantir's competition in the early days, I2 software company accused Palantir "of misappropriating its intellectual property through a Florida shell company registered to the family of a Palantir executive," Shyam Sankar.
Another scandal took place in 2010 where Palantir was allegedly involved in working with the US Chamber of Commerce to run a secret sabotage campaign against the group's liberal opponents, which included spying on the families of progressive activists.
Want to take a guess what Palantir said of its involvement? You guessed it. "It was the work of a single rogue employee."
As the anonymous Amazon employee wrote yesterday, "Amazon talks a lot about values of leadership. If we want to lead, we need to make a choice between people and profits. We can sell dangerous surveillance systems to police or we can stand up for what's right. We can't do both."
Correction: A previous version of this article had incorrectly stated that Rekognition was a product of Palantir.