To mark a decade accelerating early-stage startups, global pre-seed startup accelerator and support organization The Founder Institute (FI) has released its 10 Year Impact Report.
The report features insights from over 15,000 founders and 4,000 alumni across 180 cities in 65 countries. FI estimates that its alumni have created over 25,000 jobs and cumulatively have raised over $900 million in funding.
"Over the next 10 years we plan to leverage this global network for the greater good"
"It's been a whirlwind 10 years, with a lot of hard work and sleepless nights, but we're incredibly proud of what we have been able to accomplish. In particular, we're proud to be helping entrepreneurs not only in the US and other global startup hubs, but across 65 countries and all corners of the planet," said Jonathan Greechen, Co-Founder at Founder Institute.
"Over the next 10 years we plan to leverage this global network for the greater good, and help entrepreneurs build businesses that can positively impact society," added the entrepreneur.
Takeaways in the report include:
The data-centric social science-based admission system to choose FI alumni

The most conductive personality traits for success based on 10 years of data

The success of the Female Founders initiative in emerging markets like Afghanistan and Pakistan

A 50% YoY increase in female founders driven by the Female Founder initiative

FI partnerships with D&I groups Black Female Founders (BFF), Vet-tech and StartOut
Entrepreneur-in-training
Founder Institute was founded in 2009 originally as TheFunded.com, before pivoting to become an accelerator for entrepreneurs.
At the organization CEO Adeo Ressi and his colleagues train people to become entrepreneurs in a three-month course. He says that many people who come through the program don't have the DNA to succeed.
"Can I override their genetic makeup to make them an entrepreneur?" he asked in an earlier talk he'd given. As it turns out, he can.
According to Ressi, every person is both predictable and adaptable in the context of what's been coined the five personality traits: openness, conscientiousness, extraversion, agreeableness, and neuroticism.
Since 2009 Founder Institute has worked with leading social scientists to collect personality data from FI applicants, and then use the real-world performance of our alumni to identify traits that correlate with entrepreneurial success.
From the 10 Year Impact Report, high-fluid intelligence, high openness, and moderate agreeableness are the most conductive traits for success.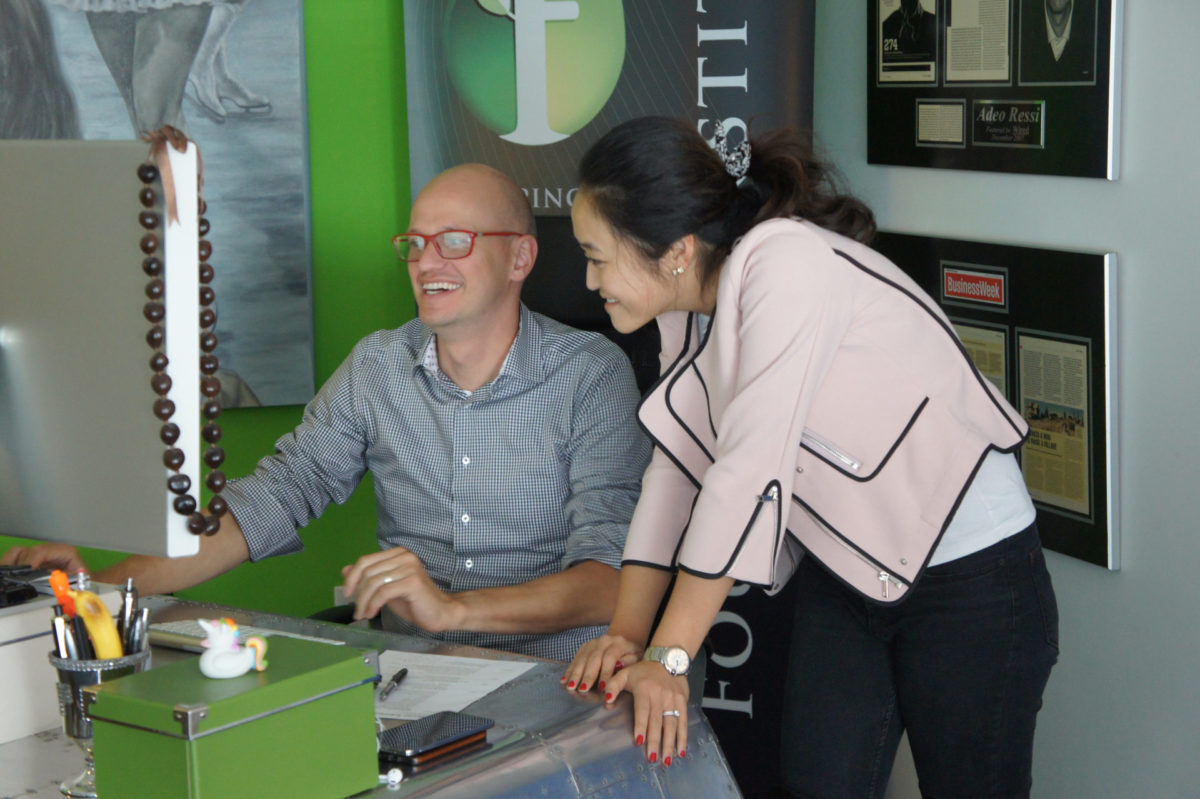 Additional insights from the impact report
From the Founder Institute impact report, agritech startups are surprisingly enduring, and the number of alumni companies building agriculture solutions is increasing. 
In addition to new verticals, FI has also grown across regions. Today the organization is in 65 countries across 180 cities.
FI has also expanded into far-flung locations across the globe, including Kabul. Since launching five years ago, the city in Afghanistan has completed four cohorts, with the fifth currently in session.
In 2018, Founder Institute created the "FI for Good" initiative to kick off our efforts to inspire and empower entrepreneurs to build impactful companies.
By next year, one third of its alumni is expected to create products in line with the 17 UN Sustainable Development Goals.
For off the beaten path insights, across 4,000 companies a higher percentage of pet startups reached initial traction, defined as over $100,000 in annual recurring revenue, than startups in any other sector.
Startups that offered crowdfunding and investment services were also found to have the highest rate of funding, while investors seems to be wary of businesses selling to government.
Founder Institute, NASA launch Advanced Technologies Accelerator in partnership
This article includes a client of an Espacio portfolio company