On February 15th the people behind some of the country's most popular and influential digital brands will be brought together as part of DoneDeal's Measurement.ie conference (@measurementconf | #donedealsocial). Founded by Damien Mulley (@damienmulley), the conference will show businesses and start-ups how to use the social web more effectively.
As GrabOne.ie (@GrabOneIE | Facebook | LinkedIn) approaches its first birthday the company already has a lot to celebrate.  It has connected almost 200,000 customers with Irish businesses, large and small, and saved consumers some €6 million on deals.  The company is also actively expanding, and last week launched GrabOne Escapes which brings daily deals to the travel and holiday market.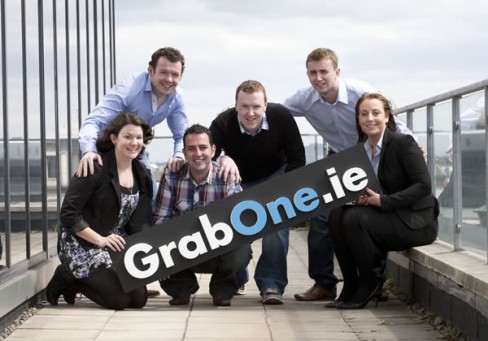 At the Measurement.ie Conference GrabOne.ie's Barry Hand (@barryhand) and Kim Gillick (@kimberlymicado) will be looking at the social web and the future of measurement.  Ahead of the conference we spoke to them about analytics and the value of your social media investment.
And when it comes to your social investment nothing could be more intensive than maintaining an active blog – we asked Kim if blogging was worthwhile for businesses.    Kim says that in deciding to establish a blog companies need to evaluate if they can deliver quality content, something io's Senior Writer Nick McGivney touched upon in our interview with him yesterday.
We find our blog is a great tool in communicating business news and cool upcoming things. I think in general business blogging is becoming more of a done thing and it is important that businesses keep their customers in the loop. But before diving into newsperson mode, the business needs to establish certain things;

What do I have to say? Do people want to hear it? Am I just posting blogs because 'Social Simon' says I should?

A good place to start is asking: would I read this? Will it add something shiny to my day by reading it?
If blogging is about quality is the social web about quantity?  Well, yes and no – Kim says that the ROI from engaging with users on Facebook and Twitter can be difficult to accurately gauge in absolute sums but there are measurable benefits for businesses.
[Social web interactions] are too granular to attribute a value to. Besides, ROI is a business metric that doesn't sit that well in what is a communications channel. What if your Twitter/Facebook page drastically reduced inbound customer queries? That definitely reduces a cost for your business, but doesn't directly generate more money.

On the flip side, our business thrives on social sharing (letting friends know about the sweet deal they've bagged). We encourage customers to share, like, tweet at every opportunity. From this we're seeing an increasing amount of revenue attributed to social media channels. Our conversion rate from social links can be almost three times more than average.

The Facebook recommendation factor can be pretty huge!
If you're eagerly examining your business's conversion rate with Google Analytics you'll know the value of good data but are there other sources you should be looking at?  Of course, but be careful.  Kim would seem to be in agreement with iQ Content's Laurence Veale who told us last week that while analytic data is important you need to be certain you're looking at the right stats and, most importantly, you need to take action on the information the data is providing you.
The shiny reports in Google Analytics can lull people into a false sense of security, but in reality often poses more questions than answers. In terms of data sources, it's irrelevant if you're not asking the right questions; e.g. what impact did this activity have? What gains could be made if improvements were made here?

We're moving to a more connected approach with the simple goal of understanding our customers better and creating an awesome personalised experience. This involves combining a vast amount of data across web, social, search and email.
As for creating these personalised experiences Kim advises that businesses keep their eyes open for ideas that might fit well with their company's overall strategy.
You can learn more about the speakers and the line up on the Measurement.ie website.