Eight startups that are working on solving social and environmental problems pitched their startups on Thursday in front of a panel of leading media judges at Connect: Tech for Good.
The online event, hosted by Publicize Editorial Director Natasha Pentin, gathered a host of leading journalists who report on business, technology, sustainability and impact investing, to give feedback to the startups on their pitches.
Media judges who attended include journalists and editors from publications including Thomson Reuters Foundation, TheNextWeb, VentureBeat, Entrepreneur Magazine, Forbes and Pioneers Post.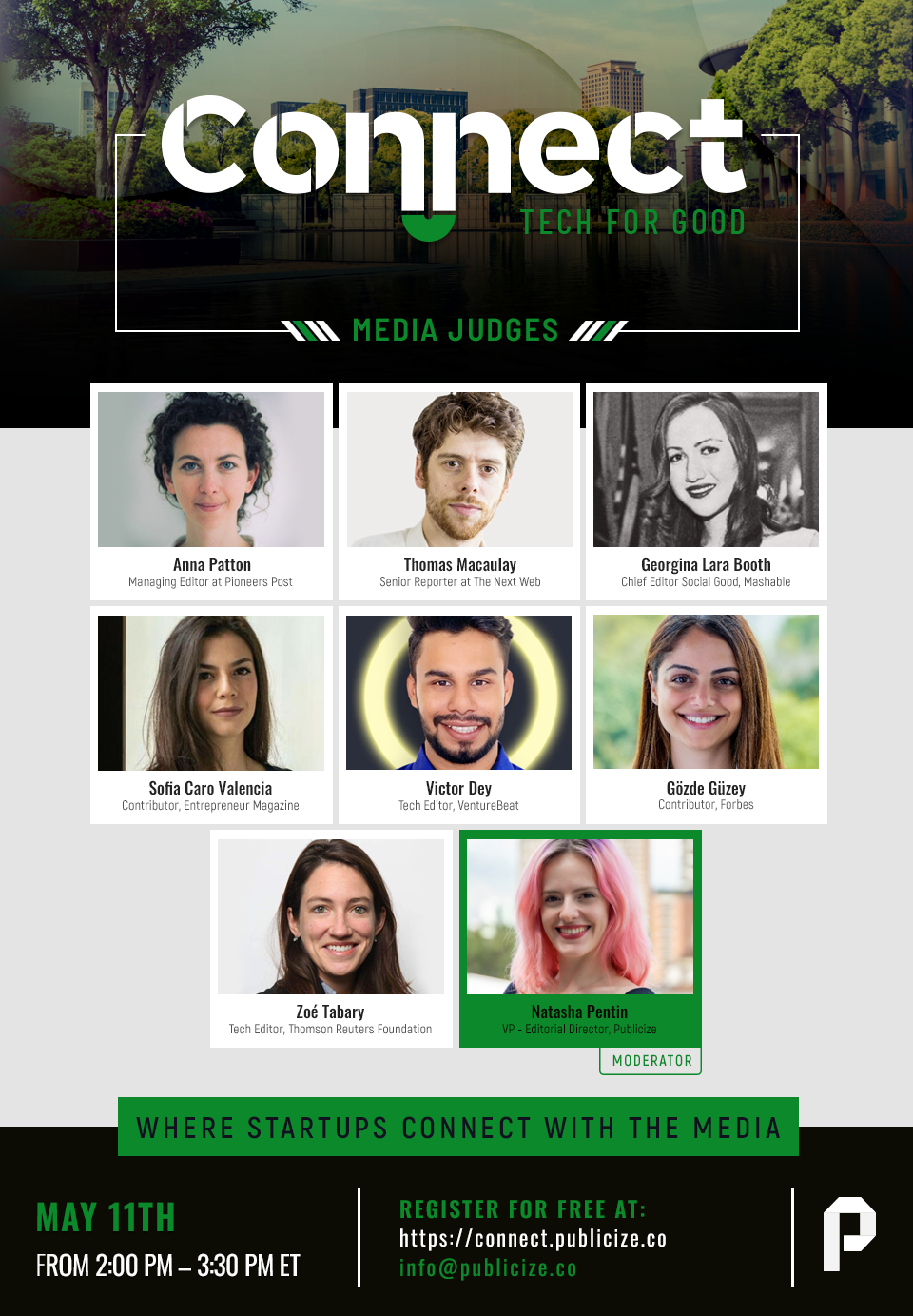 The event kicked off with a special guest, Emily Carroll, Head of Public Innovation Programs at ISDI Accelerator, a leading technology accelerator from Spain's first native digital business school.
Carroll shared with the audience that ISDI Accelerator has helped build impact-orientated accelerator programs for organizations such as UNICEF Spain and the European Commission, including Impact EdTech and UNICEF LAB, which focus on education technology and solving problems for children in the Spanish-speaking world, respectively.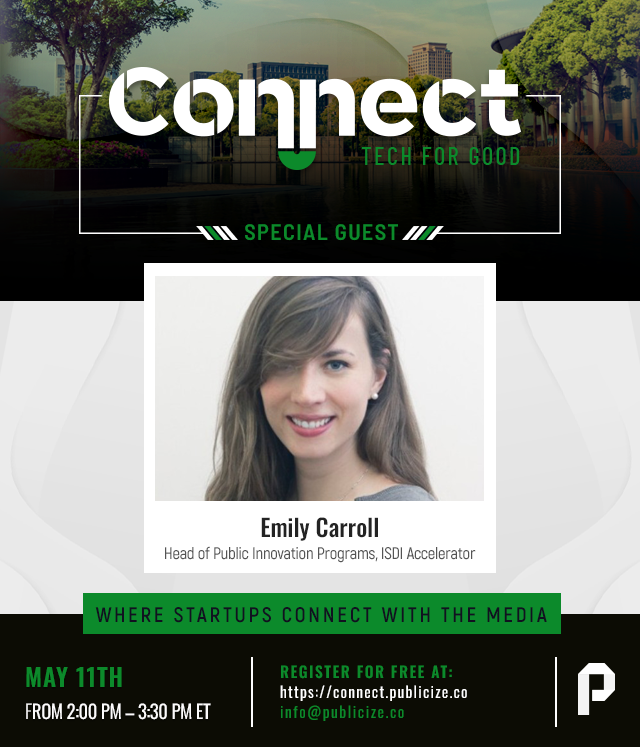 Startups who pitched their ventures at the event were working on solving issues including eradicating diseases spread by mosquitoes, providing clean drinking water, building business intelligence platforms for nonprofits, blockchain platforms to help tokenize and track social impact initiatives, and large-scale stakeholder activism, among other worthy causes.
Each startup was given two minutes to present their pitch to the media panel, and after, they received valuable feedback about their startups from the perspectives of the media experts.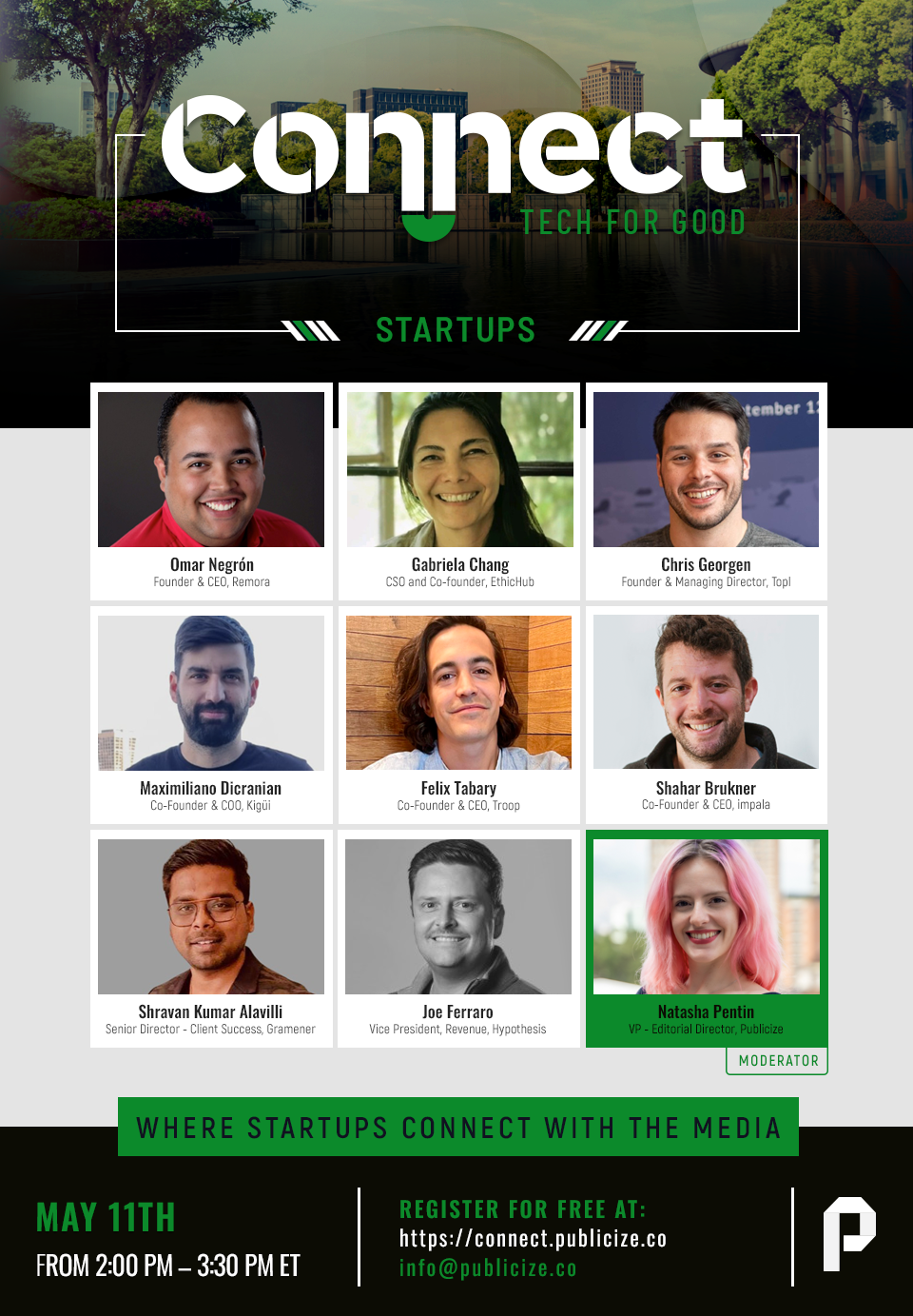 Shravan Kumar Alavilli, Senior Director at Client Success at Gramener, won the competition.
Gramener has created an geospatial artificial intelligence (AI) tool to help scientists identify ideal spots to release modified mosquitoes to help eradicate diseases such as dengue in heavily populated areas.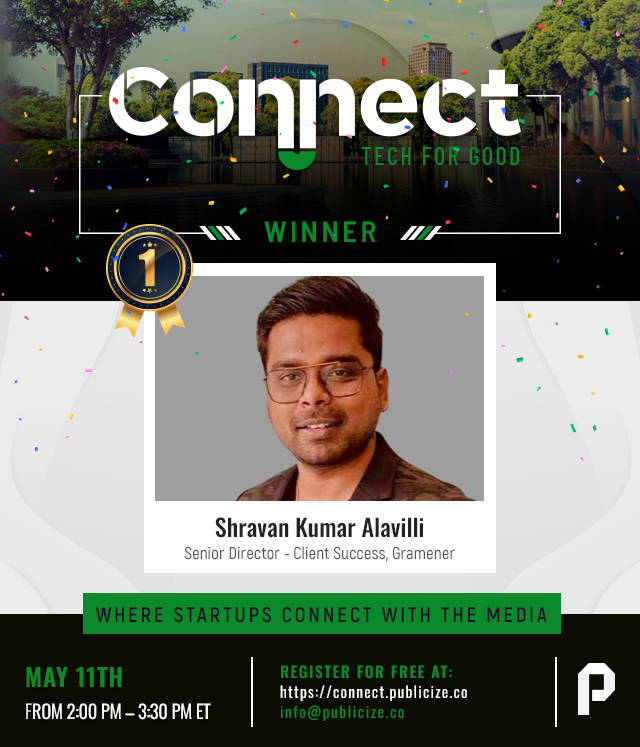 Omar Negrón, Founder & CEO at Remora, and Felix Tabary, Co-Founder and CEO at Troop came in second and third, respectively.
Remora provides clean water through advanced technology and products while promoting sustainable living and protecting our water sources. During the event, Negrón shared that his inspiration for building the company came after he had a terrible time getting clean water back in his neighborhood following Hurricane Maria in his native Puerto Rico in 2017.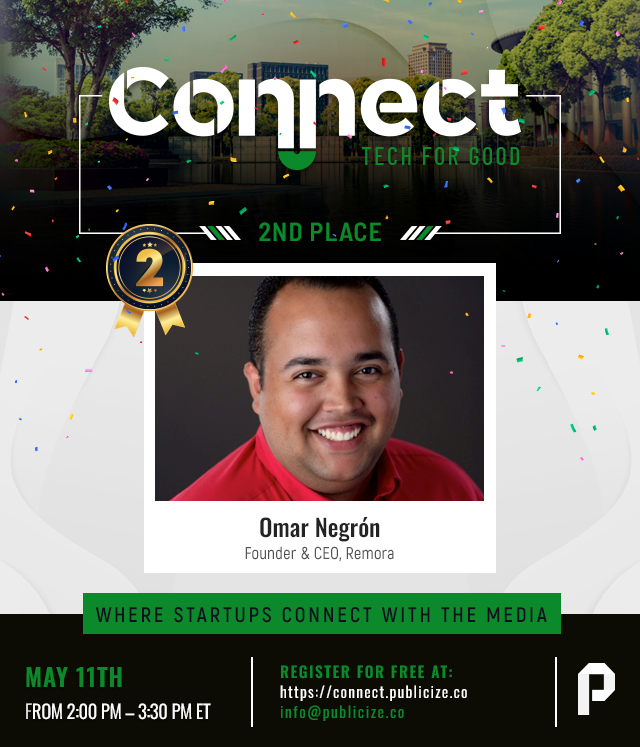 Tabary's inspiration to build his company came from watching investors in Exxon force a change within its board to pivot the company to invest in more sustainable energies, and from the GameStop short squeeze of 2021.
Troop is a fintech platform that connects activist hedge funds, shareholder advocacy groups, and retail investors to advance shareholder resolutions targeting publicly traded companies.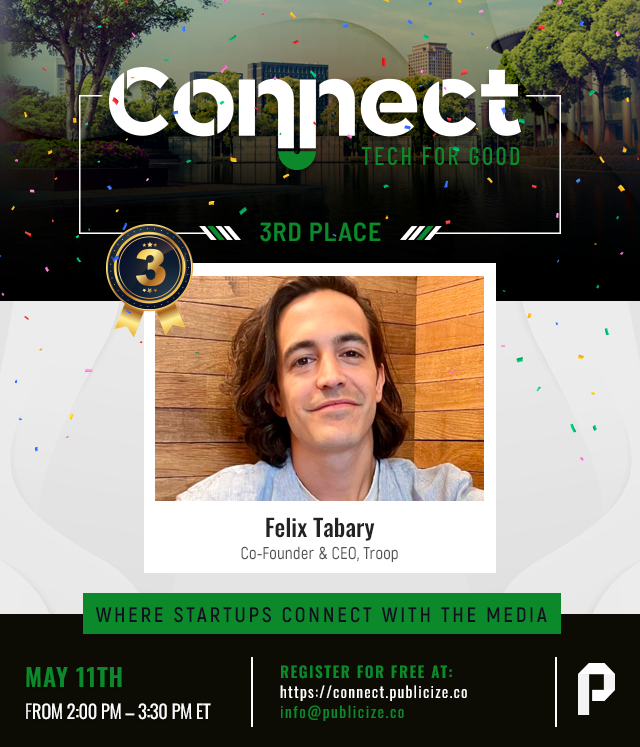 Connect is a monthly pitch competition in which startups pitch their ventures in front of leading members of the media. Journalists and editors provide valuable feedback to the founders about how best to communicate their businesses to journalists, and journalists have a chance to connect with emerging startups that may not be on their radar yet.
The events are completely free to attend and to pitch, and if you'd like to pitch your startup at a Connect event, please contact [email protected].
Disclosure: This article mentions Publicize, an Espacio portfolio company.