Technology has melded into nearly all industries, with many sectors in business having at least one if not most of their aspects digitized in the past few years. This is no different for the insurance industry. When the pandemic entered the picture, a serious call to action occurred for companies and independent agencies, and technology created a variety of solutions that helped to patch some of the disparities that boiled to the top.
Covid-19 and its effects showed how the current structure of insurance policies was unable to adapt to the needs of policyholders at a time when health coverage was needed most, which exacerbated unprecedented levels of uncertainty and instability. To date, traditional insurance policies have had strict rules that specify which health incidents are covered and the requirements that must be met in order to be paid out, including but not limited to age, gender, and pre-existing conditions.
But as many people living in the 'here and now' know, circumstances that call for insurance aren't exactly predictable or definable. This is why providers across the spectrum of coverages are looking to implement technology as a means to help them understand clients as their needs substantially evolve. Enter Insurtech, which refers to technological innovations that are created and implemented to improve the efficiency of the insurance industry.
As more digital channels are developed, it is important to outline the biggest changes occurring in insurance, why these changes are occurring, and how these new digital channels are helping this transition. Let's take a look at what insurtech is doing to help elevate the insurance industry for the better in 2023.
Looking at the Bigger Picture
Insurance's biggest Achilles heel is that its policies can be disparate as well as too rigid when it comes to applying to real-life events. Technology provides a way to pull various policies into one platform for management and monitoring—creating insurance that is more applicable to the customer experience and their needs.
With the help of Insurtechs, customers can be more engaged in choosing their coverage, comprehending their demands, and receiving individualized care. The future of insurtech is heading towards self-serve where clients have their choice of engagement channel and both policyholders and searchers can use the internet and applications to conduct research and consider their options.
In fact, a late April 2020 survey of European insurance executives found that some 89% of respondents expect a significant acceleration in digitization. In response, many insurtech firms are now moving towards these technological tools that can help enable consumers to immediately get the information they need without being slowed down by procedures or waiting for an available agent as seen in yesteryear.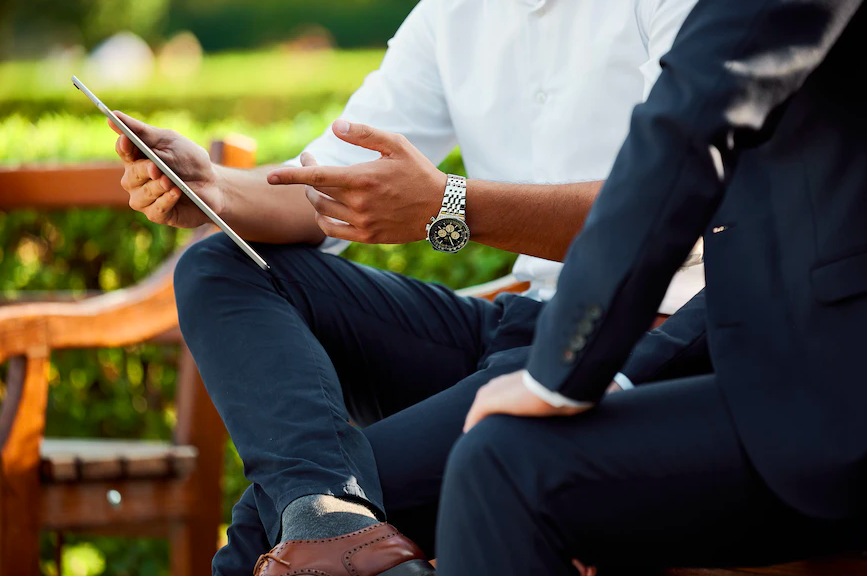 Individuality can also be bolstered by firms that apply insurtech. Many new technologies are now accessible that help providers better comprehend each person's genuine needs thanks to the innovative nature of information gathering and data processing. This not only lowers the prices of policies but also provides more dependable, constant coverage.
Helping to increase flexibility in policies as well, contemporary insurtech products are more likely to be customizable, individualized, temporary, or transferable. This is transforming the way that insurance providers give individuals coverage for a specific need over a defined duration rather than requiring them to lock into long-term agreements that may or may not cover their needs.
As more insurers adopt cutting-edge data analytics tools in the upcoming years to glean insights from consumer data, revelations can be applied to enhance customer service, underwriting, and claims processing—ultimately giving commercial insurance brokers a competitive edge in the industry.
Platforms for Better Policies
There are huge developments taking place in the insurance sector, and businesses must maintain competitiveness while still managing stronger change management capabilities. The necessity to modernize and move a business into the digital era is no longer just something being discussed by leaders, but rather is an indicator of what insurance companies must do to thrive in 2023 and beyond.
One company, Broker Buddha, helps commercial insurance brokers make this transition into a technology-forward industry. This digital client engagement platform helps to grow sales by simplifying the application and renewal process for brokers and their clients, using easily customizable online smart forms to speed up both applications and renewals. This helps make agencies more profitable while simultaneously enhancing the customer experience.
Removing the tedious administrative tasks that blockade devoted insurance specialists instead frees them up to more accurately exemplify their role—which is to serve as expert advisors. Broker Buddha operates on the idea that clients are craving a streamlined digital experience and time is a valuable resource and shouldn't be squandered on insignificant administrative tasks.
Led by technology entrepreneur, Jason Keck, who has 20 years of experience, Broker Buddha is poised to disrupt the insurance sector. Keck wields expertise across digital and mobile technologies from his time as the Head of Business Development for Shazam, Head of Product Partnerships for Tumblr, as well as founding two of his own Digital Media start-ups.
The work that Broker Buddha pursues will ​​help provide more accurate insurance coverage to individuals on a case-by-case basis while helping brokers understand how to provide these kinds of flexible and accurate policies quickly and easily. Insurance policies that are end-to-end will help companies start offering products and packages that cover an ecosystem of needs rather than a limited category.
According to the 2022 McKinsey insurance report, the transition to end-to-end coverage through the help of digital tools will help unlock $60 trillion in revenue for companies by 2030. As the insurance industry evolves toward the needs being demonstrated in modern-day, companies such as Broker Buddha will help to ensure that insurtech can support as well as accelerate transformation for the better.
Disclosure: This article mentions a client of an Espacio portfolio company.