Pet ownership has boomed in recent years, with five million more pets in the US than there were in 2019. While a higher number of pets inevitably means higher demand for pet care products and services, it's also expected that the average amount spent per pet is also expected to increase to $1,897 by 2030 thanks to the changing demographics of pet owners.
As the number of Millennial and Gen Z pet owners continues to swell, there's an increasing demand for higher quality products, digitized services and health innovations that support a long and healthy life for pets that startups are helping to solve.
The Leap Venture Studio & Academy is a startup accelerator for the pet care industry committed to supporting entrepreneurs in the space, helping them scale and secure follow-on capital. The venture was formed in partnership with Mars Petcare, creating a better world for pets with innovation, Michelson Found Animals, a welfare organization driving positive change for animals at the systemic level, and R/GA Ventures, which helps corporate partners navigate the startup ecosystem and provides financial and creative support to founders.
Together, the partners are committed to finding and growing the most innovative pet care startups to help drive positive change across the industry, improving the lives of pets and their owners.
The Leap Venture Studio
The Leap Venture Studio is a 12-week program that offers founders an investment of $200,000 USD along with hands-on business development support from industry experts. Since its launch in 2018, Leap Venture Studio has funded 45 companies across 15 countries. 
In 2023 Leap Venture Studio welcomed another 6 companies to their portfolio, showcased during a virtual demo day on June 8th.
Hosting the event was Rachel Sheppard, Director of Ventures at Mars Petcare, and Paige Ellen, Senior Program Manager at Leap Venture Studios on behalf of Michelson Found Animals.
They were joined by Audrey Yoo, Vice-President of business innovation at Mars Petcare, Brett Yates, Chief Executive Officer at Michelson Found Animals, and Jonathan Bradley, Vice President at R/GA Ventures.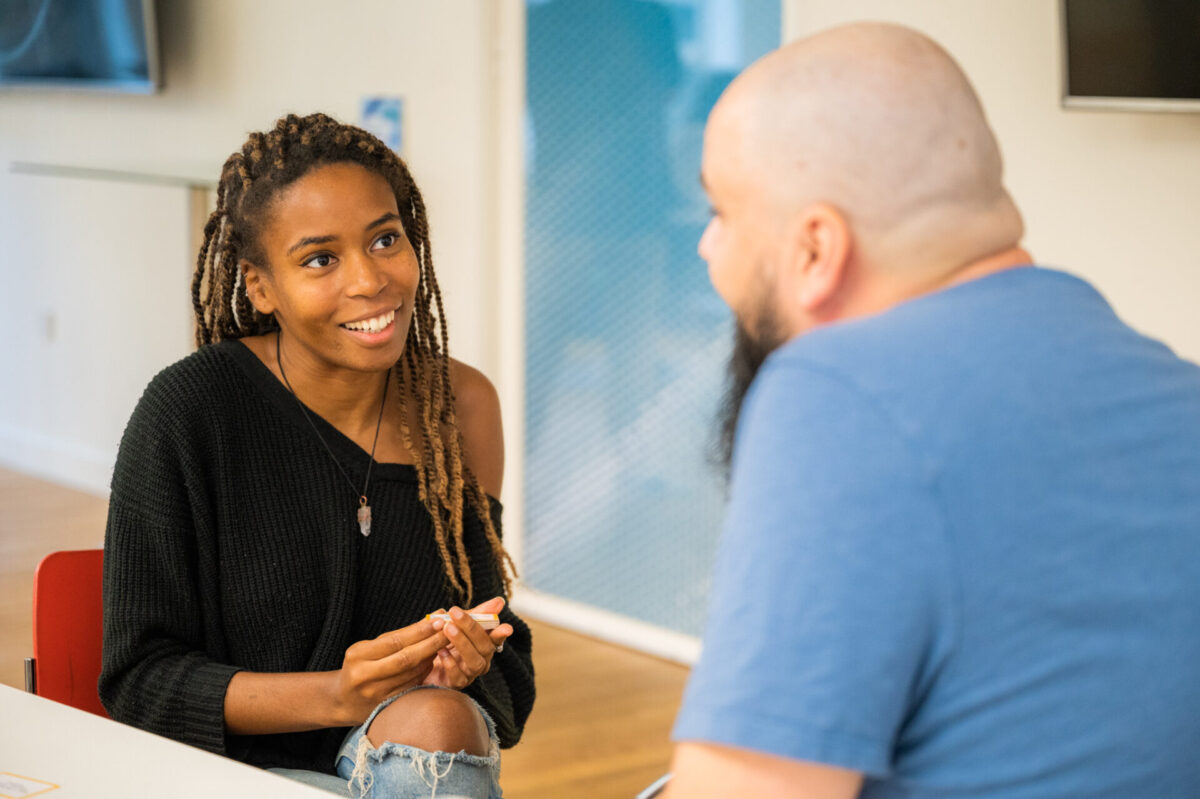 Six bright ideas from Cohort 7
Kicking off the demo day was Eve Hanks, CEO and Founder of MI:RNA. This startup hailing from Scotland has developed a revolutionary way to detect diseases in pets and animals at a much earlier stage thanks to micro RNA testing.
According to Hanks, 1 in 10 dogs and cats will develop heart disease. Early diagnosis can help to prolong their life by up to 18 months but current methods don't always catch the condition until it progresses substantially. MI:RNA is providing a solution for vet clinics to help improve early-testing capabilities. Its product already offers a 89% sensitivity rate in diagnosing heart disease, meaning that more pets will be able to begin treatment to improve outcomes.
Next, the CEO and Co-founder of Tobi Pets, Andre Robert presented his one-stop shop for pet owners in Latin America. Robert hails from Costa Rica where pet care can be challenging and expensive. He launched Tobi Pets in an effort to connect pet owners in Latin America with the products, services and healthcare they need through an affordable, online platform. The company offers a subscription model and plans to expand beyond e-commerce into insurance with Tobi Care in the near future.
Matt Glassman, Founder and CEO of Dr. Cuddles, went on to discuss one of the biggest problems that the current surge in pet ownership has created. The number of trained veterinarians lags far behind the number of animals needing care. The huge shortage means that access to specialist advice is not always available for many pet owners.
Glassman launched Dr. Cuddles to offer an immediate solution by empowering pet parents to tackle of a range of mild to moderate ailments at home with over-the-counter medications such as antihistamines, antimicrobials or detoxifiers. As a result, the burden on vet clinics is reduced without putting pets at risk.
Continuing with the theme of improving health outcomes for pets was Blue Pet Co, a biotech company from Ireland. Garry Daley, co-founder and CEO, was inspired to enrich the lives of dogs by offering an alternative to the low-quality and unsustainable food products often sold for pet consumption.
Blue Pet Co harnesses seaweed from the Irish coastline to create a range of organic, food-grade quality supplements for dogs that target common ailments such as joint or dental problems.
However, while a healthy diet can help to prolong the life of pets, cancer is still a major threat. According to Chan Namgong, Founder and CEO of Oncotect, 1 in 4 dogs in the US will develop cancer with 60 million diagnoses being made annually.
As with cancer in any species, early detection and treatment has a huge impact on survival rates. Yet diagnosis cancer in dogs with screening methods like biopsies, x-rays and blood tests are often expensive, impractical or uncomfortable for dogs. Oncotect provides noninvasive, at-home cancer screening for dogs. Owners can order a test kit online that just requires a small urine sample. Once the lab has processed the sample, owners are provided with a report and guidance on next steps if needed.
Closing the demo day was Jess Berger, Founder and CEO of Bundle x Joy. For Berger, it was clear that traditional, big-box pet stores with generic products were failing to appeal to the new generation of pet owners. Speaking directly to digital native pet people, Bundle x Joy offers premium superfood nutrition in customized bundles, delivered directly to the door. The company also gives 3% of its sales to other women entrepreneurs in the pet care space to perpetuate change in the industry.
A pet care revolution
While the Leap Venture Studio demo day covered presentations from just 6 startup founders, their solutions clearly highlighted the need for innovation in the pet care industry. Providing solutions for the growing shortage of vets, challenges in diagnosing disease, and extending quality of life with quality nutrition, pets across the world look set to have a brighter future.
In addition, the new generation of product platforms, subscription models and at-home care solutions mean its never been easier to pet owners to provide the best care for their companions.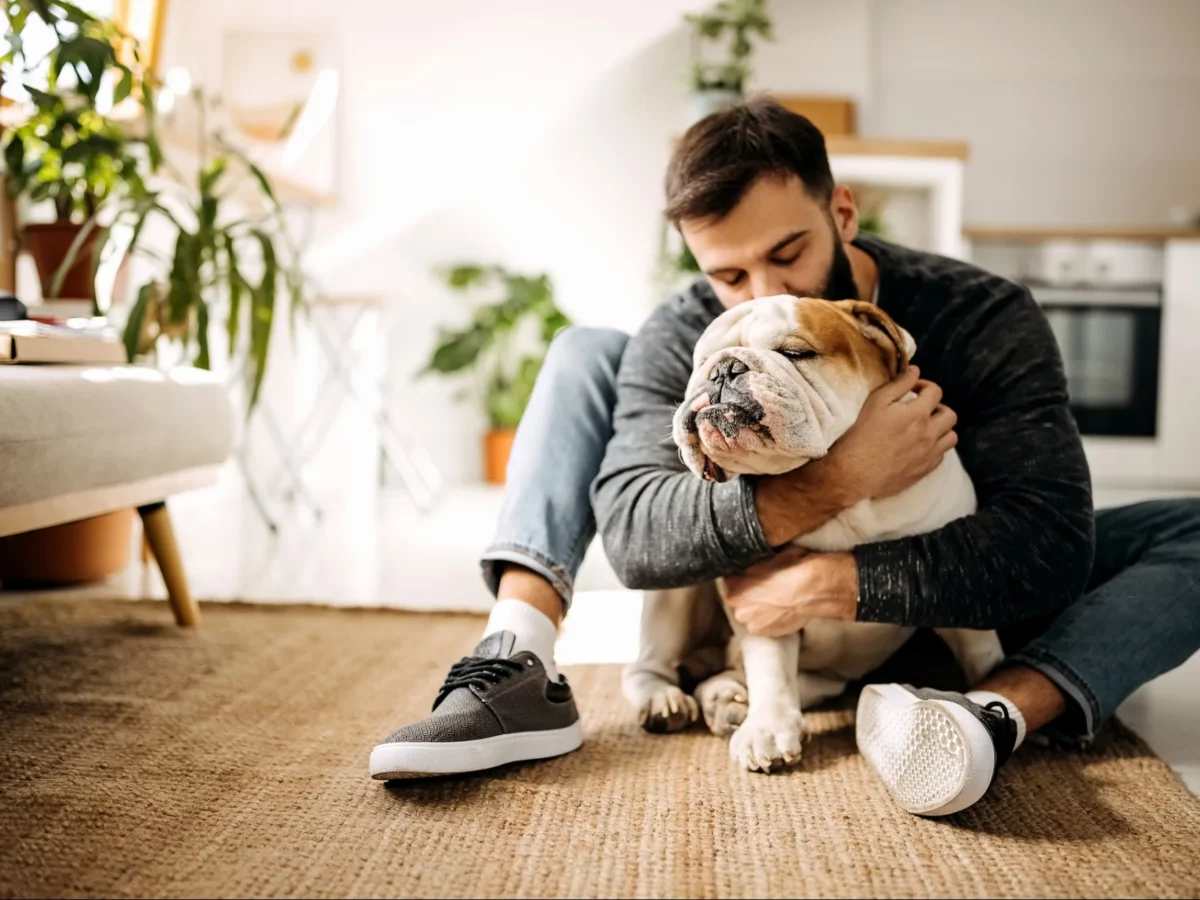 This article includes a client of an Espacio portfolio company