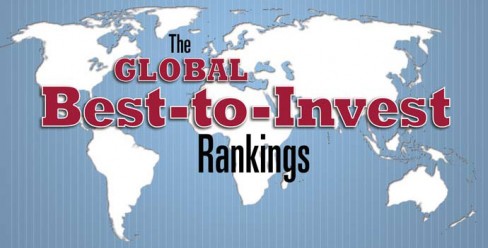 Ireland has been named as the most investable country in Western Europe according to Site Selection's fourth annual Best to Invest rankings.
IDA Ireland, the agency responsible for attracting foreign direct investment to Ireland, were pleased to tweet the findings earlier this afternoon,
Site Selection's "Best to Invest Rankings" places Ireland as the top country in Europe to invest – bit.ly/MjJwxm

— IDA Ireland(@IDAIRELAND) May 16, 2012
Ireland ranks ahead of the United Kingdom, Germany, Austria, Switzerland and Italy in Western Europe, scoring higher in categories such as business environment, business risk, and foreign direct investment and infrastructure, but also in new and expanded facilities announced in 2011.
In other parts of the world Hungary ranked highest in Eastern Europe ahead of Poland and Slovakia, Singapore ranked highest in the Asia-Pacific region ahead of Australia and Malaysia, South Africa ranked highest in the Middle East and Africa ahead of Bahrain and the United Arab Emirates, and Mexico ranked highest in Latin America ahead of Brazil and Costa Rica.
With regard to the most investable city in Western Europe, Dublin was proudly placed ahead of all others – ahead of Frankfurt, Edinburgh, Birmingham, Belfast and Paris.
Earlier today, 10 promising startups pitched their ideas to 200 of the world's top venture capitalists on Dublin's Barrow Street as part of Startupbootcamp Dublin 2012.