This week Horasis announced that it's agreed in principle to host its next international Asia Meeting in Kitakyushu, Japan.
The meeting is expecting to welcome 400 leaders from China, India, Southeast Asia, and the greater international community. It will be the first time Horasis has held an event in Japan.
Convincing several hundred world leaders in politics, academia, and business to get together in one place to explore economic exchange is easier when you gather them in the beautiful city in Japan.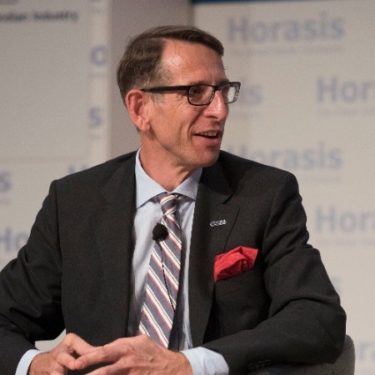 "This is in particular very meaningful due to Asia's economy and free trade being important themes immediately after the U.S. presidential election."
This is what Horasis Founder and Chairman Dr. Frank-Jürgen Richter, will be doing in November of 2020. A former director at the World Economic Forum (WEF) in Davos, Switzerland, Dr. Richter founded Horasis— an independent international organization dedicated to inspiring our future — in 2005.
Unlike the WEF, which is held during the winters in Switzerland, Horasis hosts meetings cities throughout the world to advance solutions to the most critical challenges societies faces corporations today.
Read More: 600 Princes, presidents, policymakers to discuss how to inspire our future at Horasis Global Meeting
"Gathering key leaders and entrepreneurs at this especially pivotal moment for global politics and trade, we are both thrilled and determined to form actionable plans for sustainable growth and a more morally decent form of globalization," said Dr. Richter in an earlier statement.
The meeting in Kitakyushu, which has overcome large-scale pollution, is expected to host discussions on environmental technology, social and corporate governance investments, among others.
The city of Kitakyushu was formed in 1963 with the merger of the five cities Kokura, Moji, Yahata, Tobata and Wakamatsu. Kitakyushu is known to be an industrial city, helping contribute to the manufacturing capabilities of the country.