Looking for some culture this Sunday but don't want to leave the house? Well the Vatican Museum has come to your rescue with the release of a high definition, 360° virtual reality tour, of the Sistine Chapel.
The interactive tour shows some amazing Renissance frescos by Michelangelo, Raphael, Bernini and Botticelli in stunning high definition.
Click on the image to explore the Sistine Chapel.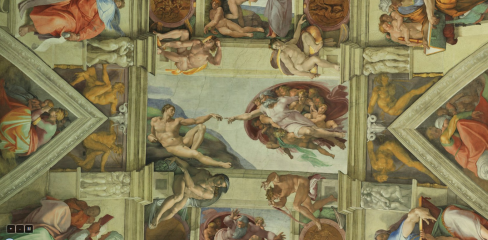 The flash application shows the chapel from a fixed position under the famous "Creation of Adam" fresco by Michelangelo. The application offers a similar interface as Google's Art Project which allows users to view and explore art galleries from around the world.
The interactive application is part of the museum's efforts to digitise its collections. You can see more of their collection here.