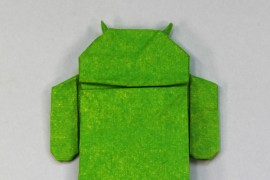 According to StatCounter GlobalStats, Android OS has surpassed SymbianOS to become Ireland's second most popular mobile operating system. iOS, the operating system found on the iPhone, iPad, and iPod Touch, is still by far the most popular mobile OS in Ireland.
StatCounter GlobalStats, a service that aggregates internet traffic data, has shown that in December of last year Android's Irish internet traffic market share rose to 15.56%, whereas SymbianOS fell sharply to an all-time low of 10.98% market share.
These figures are largely mirrored in our own analytical site data for The Sociable. In December 2010 13.3% of our traffic from Ireland came from mobile devices. Out of this 13.3% figure, 75.7% were from iOS devices, 20.9% from Android, and just 2.5% from SymbianOS, with others like Nokia and BlackBerry accounting for the remaining 0.9%. Individually within the iOS figure of 75.7%, the iPhone was the largest contributor with 53.1% of overall mobile traffic in Ireland. The iPad followed with 15.3%, then the iPod Touch with 7.3%.
Earlier this year Android became the fastest growing mobile OS in Ireland, and is also rumoured to have reached the 200,000 app mark. With stats like these it's hard to wonder how much longer iOS can retain its mobile dominance.
Android image courtesy of scarygami on Flickr.