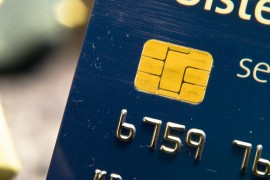 PayPal, the world's most popular online payments and money transfer service, have today announced that they've witnessed a three hundred percent increase in payments made on mobile devices during the official Christmas shopping season, when compared to the same period last year. The official shopping season starts on November 15th and ends on December 15th.
On Black Friday 2010, the day directly following Thanksgiving Day in the US, an increase of three hundred and ten percent in mobile payments was also witnessed when compared to Black Friday 2009. An overall increase of twenty-seven percent in total payment volume  was witnessed on Black Friday; a figure that helps highlight the break-away speed at which payments through mobile devices is being adopted.
PayPal also revealed that their recently updated iPhone app, which includes the ability to easily make donations to a number of charities, has aided a sixty-seven percent increase in mobile donations during the Christmas Shopping period, when compared to the same period last year.
All-in-all these figures help highlight the continued rise of e-commerce and online transactions, especially during the Christmas period. More specifically, they highlight the rate of acceleration in the adoption of mobile payments across the web.
Image courtesy of Ciaran McGuiggan on Flickr.