They say 2011 is the year of the social shopper. This year alone Amazon released a, slightly, controversial app that allowed users to compare prices for products in real-world shops to those on Amazon.com, and research firm Accenture reported that over half of shoppers in the US will use their smartphones to compare online and real-world prices.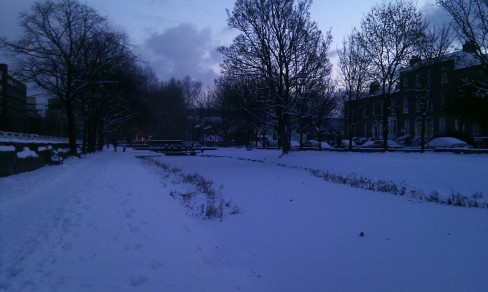 But this supposed competition between online and real-world holiday shopping is largely fabricated; it's not just about price, but about value.  And that's why you'll want to look at Wajam's latest update to its social search engine, Wajam Products.

If you're not familiar with Wajam let us bring you up to speed.  Wajam is a browser addon that connects your social networking profiles with many of the search engines you use every day.  When you install the addon and conduct a search on Google, Yahoo!, Bing, Amazon, YouTube etc Wajam will dig through your own and your friends' social media status updates, tweets, and posts (depending on which services you choose to connect) and include these, more personal, items in the search results.
We spoke with Wajam's CEO and co-founder back in September about the company, the addon, and their plans for 2012.
What this means is if your friends have tweeted a review about a film a few months ago and you search for the same movie today Wajam will show you what they tweeted (so you'll know if it's worth downloading from Netflix).
Wajam Products works in the same way, by showing results for products your friends have been talking about online. The company hopes this will help you get through your Christmas shopping, and help you get your friends and family presents they'll enjoy.
Here's how to use Wajam Product's social search
1. Find out what your friends have been looking for
If you know that a friend or family member is in the market for a new digital camera you can use Wajam's product search to see what links and reviews they have been tweeting about/status updating online; This will tell you about the brand names they might be interested in and the specifications they are looking for.
2. Learn more about what's on the market
If it's you who is looking for a new camera, you can use the addon to see what your friends have been looking at and from there contact them to see what advice they might have for you about the products they bought.
3. Find out which of your friends are the experts
If you are still not sure which product to go for Wajam's search results will show you which of your friends has been most active online talking about the products.  With this information you can talk to your friend directly, knowing that they are the expert in your circle of friends.
4. Buy the product online
If you're happy with your friends' reviews you can use Wajam to buy any of the products direct from online from Amazon.