Asian countries, such as India, Thailand, and Indonesia are all starting an election year and are banking on social media and tech to draw in the votes.
Here we take a look at the role of social media platforms in upcoming elections throughout Asia.
India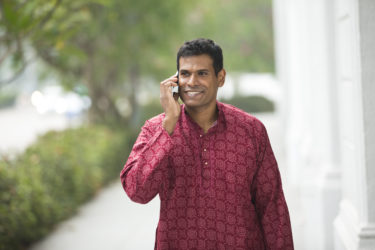 Last month, media experts in India predicted huge profits for social media platforms in 2019 on account of the coming general elections. Experts have cited a spike as high as 150% in advertising spends on social media in comparison to money spent in the election year of 2014.
Advertisers are projecting that social media in India might rake in as high as INR 12,000 crore ($1.2 billion) in ad expenditure in 2019, with Facebook alone expected to take away INR 10,000 crore ($1 billion).
"Facebook will continue to lead," said Sandeep Goyal, founder of Mumbai-based communications agency Mogae Media, via the Economic Times (ET).
"With a new leader in India and an organisational rejig, Facebook will be even more potent and penetrative," he added.
Read More: Google, Facebook control 99% of ad growth; how does this affect journalism?
Smartphones have opened new doors for each and every user to get on the internet bandwagon to access current affairs minute by minute. Their thirst for the latest news on the political landscape seems unquenchable and social media-savvy political parties are only too eager to feed users with the latest.
Political parties have experienced how profitable social media can be in the last elections. Even non-election issues are often battled via Facebook and Twitter.
"2019 will mark the first general elections where digital and mobile will be an integral part of the strategy of all political parties," said Ashish Bhasin, CEO at Dentsu Aegis Network South Asia, via ET.
Global digital marketing platform AdLift estimates digital ad spending to reach about INR 16,800 crore ($1.68 billion) in 2019 owing to the massive size of the digital user base that is present in the sub-continent, according to ET.
Time spent on digital apps and platforms has also increased. Hence, all parties have dedicated social media strategy teams in place to woo the Indian public.
Thailand
India is not the only nation expecting social media and tech to rule its election activities. Thailand is also preparing for general elections in March, now that the military government, which seized power in 2014 is to hold an election. Things are heating up as the country is also seeing a lot of online campaigning.
Political parties and the current junta leader Prayuth Chan-Ocha are competing for social media attention on platforms such as Facebook, Twitter, and YouTube, according to The Star.
Last September, the junta lifted its ban on political activity partially. Parties now have the freedom of raising capital and electing leaders, however, election campaigning and forming groups of more than five people are still restricted. While political parties await the ban to be fully lifted, they have taken to spreading their messages through the internet.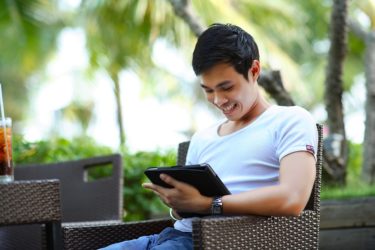 "There's an opening for everybody, because there's a group of seven million first-time voters," said former Prime Minister Abhisit Vejjajiva, leader of the Democrat Party, via The Star.
"They're largely undecided. We're specifically addressing this group. We're using social media – but not breaking the junta order of not campaigning online," he added.
As a country wrought by coups and eventful elections, social media has become a veritable tool in the hands of Thai internet users, whose numbers have been increasing steadily.
According to a joint report by We Are Social and Hootsuite, at 22 million, Bangkok's active urban Facebook user base is the highest. In fact, the report says that Thailand's rank comes to eighth with 51 million, which is around a third of the country's population.
"Social media will demonstrate its fullest potential in the next three months," Thanathorn Juangroongruangkit, a Thai politician and leader of the Future Forward Party said in an interview in Bangkok last week. "Because of the arrival of social media, the past election statistics aren't valid anymore."
Juangroongruangkit also informed that recently, Future Forward put up a spur-of-the moment live event on Facebook, which brought in 50,000 viewers in Bangkok. Not only did this happen within a short space of time, some viewers even visited the event in person.
Considering the fact that Chan-Ocha has been operating Facebook, Instagram, and Twitter accounts, and has a website, has led to media speculation of his intention to join hands with a local political party. This might be an attempt on his part to lead the country as premier.
Meanwhile, a rap song on YouTube that lambasts the military leadership has raked in 41 million views in about a month. The song has led to angry reactions from the junta, who are not used to public criticism. After considering quelling the problem with legal action, they have now countered with a rival song, which is sitting at 4.6 million views.
"There's a real shift in sentiment, and voters under 25 do not want military control," The Star quoted Duncan McCargo, professor at the University of Leeds and an expert on Thai politics. "This group of people has the most stake in the future and is the group that participates most in political discussions on social media."
The age group of below-25-year olds is generally known not to vote. In fact, they are known to access social media very closely. Wouldn't social media then be the way for politicians to get into the hearts of the youth?
Indonesia
Indonesia is another Asian country awaiting general elections this year. In the last elections held in 2014, digital art and social networks played a key role in publicity and youth-mobilisation. Social media platforms, majorly Twitter, were crucial in attracting voters under the age of 30. Avatar campaigns featuring photographs and cut-out photo frames of presidential candidates went viral.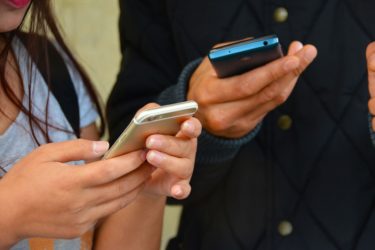 Another quite unforeseen use of tech was the launch of a series of downloadable game apps for smartphones. One of the games named 'Flap Man Jokowi', showed the candidate and current President, Joko Widodo, as a superhero flying through the sky fighting corruption.
The internet might have become a sophisticated weapon in the hands of political parties, but a weapon can also harm. One of the most devastating social consequences of social media platforms has been 'fake news'.
Read More: Facebook to rely on unnamed third-party fact checkers for fake news
A single WhatsApp message or a slightly manipulated video can flare dormant sentiments in favour of 'hate' ideas. It would be naïve to assume that political parties wouldn't take advantage of such ploys.