The UK's National Health Service (NHS) aims to reduce demand on the British health service via health advice provided by the Amazon voice assistant, Alexa.  What are the societal implications of this technology and how is it likely to develop?
"Voice or chat-powered virtual assistants will be created to automate many of the routine and redundant tasks now being performed by nursing and medical staff"
Amazon Alexa – the virtual assistant provided with Amazon's 'Echo' smart speakers – has now been integrated with the NHS in an effort to provide health advice to UK citizens.  The UK's Department of Health and Social Care made an announcement on this partnership with Amazon on Wednesday with the feature having been enabled.
Matt Hancock, the UK's Secretary of State for Health and Social Care said that "technology like this is a great example of how people can access reliable, world leading NHS advice".  He added that the NHS wants to embrace advances in technology to provide a future proofed health and care system.
Voice Assistants Will Empower Med Staff to 'Practice at Top of Their License'
In discussion with The Sociable, Beth Strohbusch, Senior Vice President of Marketing with Orbita, provided some insight into what we can expect from the sector in the near future.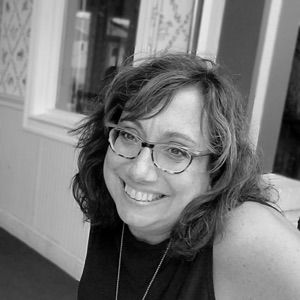 "Nurses, physicians and other clinicians will be more empowered to practice at the top of their license"
Strohbusch articulated that we are likely to see advances in the use of knowledge graphs (a knowledge base used by Google to enhance its search results) and AI to drive intelligent bidirectional conversation.
This strand of the technology will feed into voice assisted services such as Find a Doctor, Find a Location, Facility Wayfinding and Scheduling.
Strohbusch believes that "a full range of more clinically focused use cases will emerge wherein voice or chat-powered virtual assistants will be created to automate many of the routine and redundant tasks now being performed by nursing and medical staff".
It's understood that this will provide capabilities for clinical experts to create dialogue flows and embed best practice protocols.
"In this model, nurses, physicians and other clinicians will be more empowered to practice at the top of their license, a trend that will be increasingly important as a limited workforce is available to meet the needs of an aging population", added Strohbusch.
Quality of Health Advice in Alexa Partnership
Are you worried about your health? Now you can ask Amazon's Alexa for NHS medical advice. We hear from GP @Dr_Ellie and Technology Journalist James O'Malley. | @Psythor @amazon #5News pic.twitter.com/ucHw29p0Hz

— Channel 5 News (@5_News) July 10, 2019
Not all in the medical profession are in favour of this approach to healthcare.  There are concerns over the conclusions that patients may reach based on this limited information.
Notwithstanding that, there is an acceptance that people by and large already utilise internet searches and this is simply a voice assisted version of information that is otherwise found online.
Furthermore, as Amazon has partnered with the NHS, there's an assurance at least that the information is coming from a reliable source — something that is not always the case with an internet search.
The Role of Conversational AI in Healthcare
Virtual assistants like Alexa and Google Home are excellent at integrating with other services.  This provides immense potential in terms of the information they can deliver and the services that they are increasingly being utilized to deliver.
The partnership with the NHS is only one of a number of ongoing projects that implicate conversational AI in healthcare.  Last month a research team from the University of Washington provided details on a project it is working on to deal with cardiac arrest events.
Read More: UW research into DNA storage backs up ancient shamanic knowledge
At the onset of a heart attack, there are some telltale signs.  Agonal breathing is one such symptom.  The University of Washington based team has created a tool for smart speakers such as the Amazon Echo and Google Home to detect agonal breathing and upon detection, call for help.
In the press release, Shyam Gollakota, Associate Professor at the University of Washington's Paul G. Allen School of Computer Science & Engineering, spoke to how the tool works in relation to Alexa:
"This could run locally on the processors contained in the Alexa.  It's running in real time, so you don't need to store anything or send anything to the cloud."
This isn't the NHS's first use of a conversationally based symptoms checker.  It had previously partnered with Babylon Health but the algorithm within the resultant chatbot was found to be below par in terms of accuracy.  One doctor specialising in emergency medicine took to twitter to voice his concerns that the NHS's latest partnership may end up with the same outcome as with Babylon.
I hope all the certificates and licenses have been approved and the devices fully tested as Alexa will be giving out medical advice.@MHRAdevices approved?
CE approved?
We all know how rubbish the Babylon AI health bot is……….@NHSX https://t.co/hak408IaX1

— Dr. Mike (@EmergMedDr) July 10, 2019
Amazon is developing an ecosystem for third party healthcare applications to run on the Alexa platform.  In April, the company announced Alexa's compliance in terms of HIPAA (Health Insurance Portability and Accountability Act) in the U.S. This means that any safeguards that are utilized to protect electronic patient data right now can equally be applied to data collected via voice assistants.
It seems that a whole host of healthcare related services are plugging in to the platform.  Australian health insurer, Nib, recently launched a tool for its customers which facilitates them in searching for nearby medical practitioners using Alexa.
Orbita Healthcare specializes in building solutions based on conversational AI.  One of the company's previous collaborations involved assisting the Mayo Clinic launching a web based voice chat system which runs on both Alexa and Google Assistant.
Privacy Concerns
Privacy is an ongoing theme when it comes to the technology giants and consumer data.  Unsurprisingly, concerns have been expressed with regard to this use case.
In accessing the system, users will be disclosing symptoms of potential illnesses – amongst the most sensitive data there is.
Read More: Personal DNA tests expose relatives' genetic data, third party interests
Data could potentially be used by Amazon to influence the online advertising that's placed in front of the user.  The data could be resold and could influence the health insurance products offered to a user in the future.
However, when speaking on BBC Radio 4, Hancock maintained that Amazon "do not commercialize" such data and that it is encrypted under "a strong set of privacy rules".